Laura Rexroth, DM
Associate Professor and Director of Bands
Music Department
Doctor of Music, Indiana University, 2007
PHONE: (262) 595-2438
EMAIL: rexroth@uwp.edu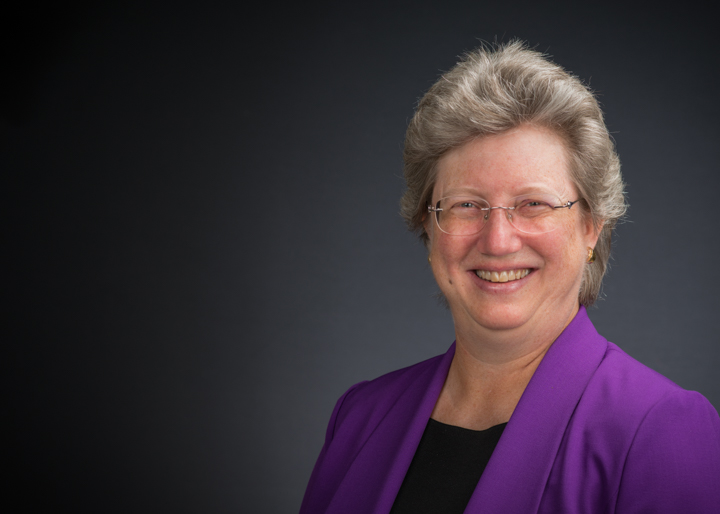 AREAS OF EXPERTISE
Band
Orchestra
Conducting
Music Education
Music History
Laura Rexroth joined the music faculty at the University of Wisconsin Parkside in 2014. In addition to her duties as conductor of the UW-Parkside Wind Ensemble and UW-Parkside Community Band, she teaches courses in world music, music education, music history, and conducting. Prior to her appointment at Parkside, Rexroth held conducting posts at the University of Massachusetts-Amherst, Central College in Iowa, and The College of William and Mary in Virginia.

Her university bands have been selected to perform at several College Band Directors National Association and National Association for Music Education conferences. She has also led high school band programs in Massachusetts, Illinois, and Minnesota. Rexroth has guest conducted district, regional, and all-state bands in several states, as well as the Valley Festival Brass, the U.S. Army Field Band, the United States Military Academy Band, the Colorado Intercollegiate Band, the U.S. Army Band, the U.S. Army Training and Doctrine Command Band, the Tactical Air Command Band, the Wheaton College Conservatory of Music Symphonic Band, the National Band Association-Wisconsin Chapter Intercollegiate Honor Band, the Virginia Symphony, and the St. Olaf Band. She has also been on the conducting faculty of the Hooked On Bands/New Horizons Band Camp in Door County, WI.

Rexroth did her studies in music education and conducting at St. Olaf College, Northwestern University, Indiana University, the Aspen Music School in Colorado, and the International Conductors Workshop in Zlin, Czech Republic. Her conducting teachers include Miles Johnson, Steven Amundson, John Paynter, Ray Cramer, David Effron, and Paul Vermel.

An advocate for new music, Rexroth has commissioned and conducted works from numerous composers, most recently Shuying Li, Jennifer Jolley, Jodie Blackshaw, Tim Mahr, Ryan George, James Crowley, Daron Hagen and Anthony O'Toole. She has taught conducting workshops in Missouri, New Hampshire, Virginia, Wisconsin, and Massachusetts.

Rexroth enjoys collaborating with colleagues and guest artists, including Gaudette Brass, Ed Shaughnessy, JoAnn Falletta, Paul Vermel, Steven Bryant, David Bayles, Russ Johnson, Ami Bouterse, and Jana Batty. In addition to regular concerts, Rexroth's bands have performed for numerous special occasions and guests, including Jane Goodall, Warren Burger, Lady Margaret Thatcher, and HRH Prince Charles.
Teaching, Research/Creative & Consulting Interests
Teaching Interests
Conducting, world music, music history, jazz, wind music history
Research Interests
Women composers and composers of color, conducting pedagogy, wind band history, jazz, new music
Consulting Interests
Publications
Selected Publications
2022: Concerto for Brass Quintet and Wind Ensemble by Jennifer Jolley,
2022: Vulnerable Joy by Jodie Blackshaw,
Selected Awards & Honors
Teaching Awards
2016: For work as guest conductor of the National Band Association - Wisconsin Chapter Intercollegiate Honor Band, Citation of Excellence, National Band Association
Courses Taught
EDU 425 - Residency (Student Teaching)
MUSA 300 - Junior Recital
MUSA 400 - Senior Recital
MUSE 414 - Mthd Elem/Mdl Instrumental Mus
MUSE 416 - Mthd Tchg Secondary Instrm Mus
MUSI 100 - Appreciation of World Music
MUSI 101 - Fundamentals of Music
MUSI 330 - Music History I: 450-1750
MUSI 331 - Music History II: 1750-Present
MUSI 332 - World Music
MUSI 499 - Independent Study:
MUSP 102 - Large Music Ensemble:
MUSP 345 - Instrumental Conducting
MUSP 345 - Instrumental Conducting/Arrang