applied bioinformatics certificate
Make the connection between the life sciences and data science.
 
Learn how to process biological data from scientific research, such as large-scale genomics and other molecular and biological datasets, using computation and analysis tools. Gain proficiency in applied statistics, machine learning, data visualization, programming, and other techniques that aid in scientific discovery.
4 Courses. 12 Credits. 100% Online.
The online UW Extended Campus Applied Biotechnology master's and certificate programs were developed in response to the rapid growth of the biotechnology industry and the need for specialized skills training and development. Students with a bachelor's degree are eligible to apply. Degree-seeking students in the Master of Science in Applied Biotechnology may choose to earn the certificate as an additional credential.
The graduate-level Applied Bioinformatics Certificate is offered through the Master of Science in Applied Biotechnology program, through a collaboration with UW System. The multi-campus partnership means you'll learn from expert faculty across the UW System with strong connections to the industry.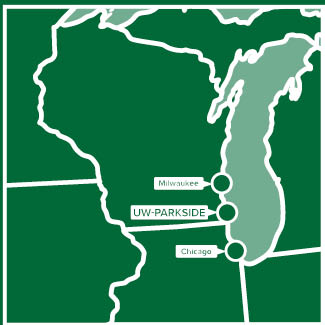 UW-Parkside is your local connection to the UW Certificate in Applied Bioinformatics. Conveniently located in the vibrant and growing corridor between Milwaukee and Chicago, Parkside gives you access to the same resources and connections  as on-campus students. Providing you with successful networking opportunities with local partners in our thriving healthcare community.  
ADMITTED STUDENT RESOURCE CONTACTS