special education
Teach a struggling child and change their life. As a special education teacher, you champion for children who need different approaches to learning. You are an educational leader and advocate, collaborating with families and communities to creatively approach and adapt educational opportunities so all children can achieve their dreams.
Although the many available special education jobs vary, you should expect to adapt curriculum, collaborate with other professionals and families, advocate for students, and become a trusted mentor for students with special needs. You will work with students and families to make life-long goals based on high expectations and plan programs to accomplish these goals for continuing education and future employment. Special education teachers create and implement plans, teach academic and behavioral skills, and remove barriers between the students and their future goals.
Two concentrations are offered with this major.
Middle Childhood | Early Adolescence Licensure | Grades 1-8
Early Adolescence | Adolescence Licensure |  Grades 6-12
PROGRAM HIGHLIGHT
CO-TEACHING MODEL
The Teacher Education program has adopted a collaborative model called co-teaching to support your development as a future teacher. From the first semester to the last, you, as a teacher candidate, will work with a mentor teacher to support student learning in an area PK-12 classroom. The goal of the co-teaching partnership model is to support you, as a teacher candidate, attain a high level of success during your clinical placements and in your first job.
Teacher Candidates collaborate with school professions and are actively involved and engaged with PK-12 students to improve student outcomes.
Mentor Teachers commit to supporting and developing a teacher candidate's knowledge, skills, and dispositions about what it means to be both a teacher and a learner.
University Faculty cooperate with both the mentor teacher and teacher candidate through communication and observation to  support the co-teaching partnership model.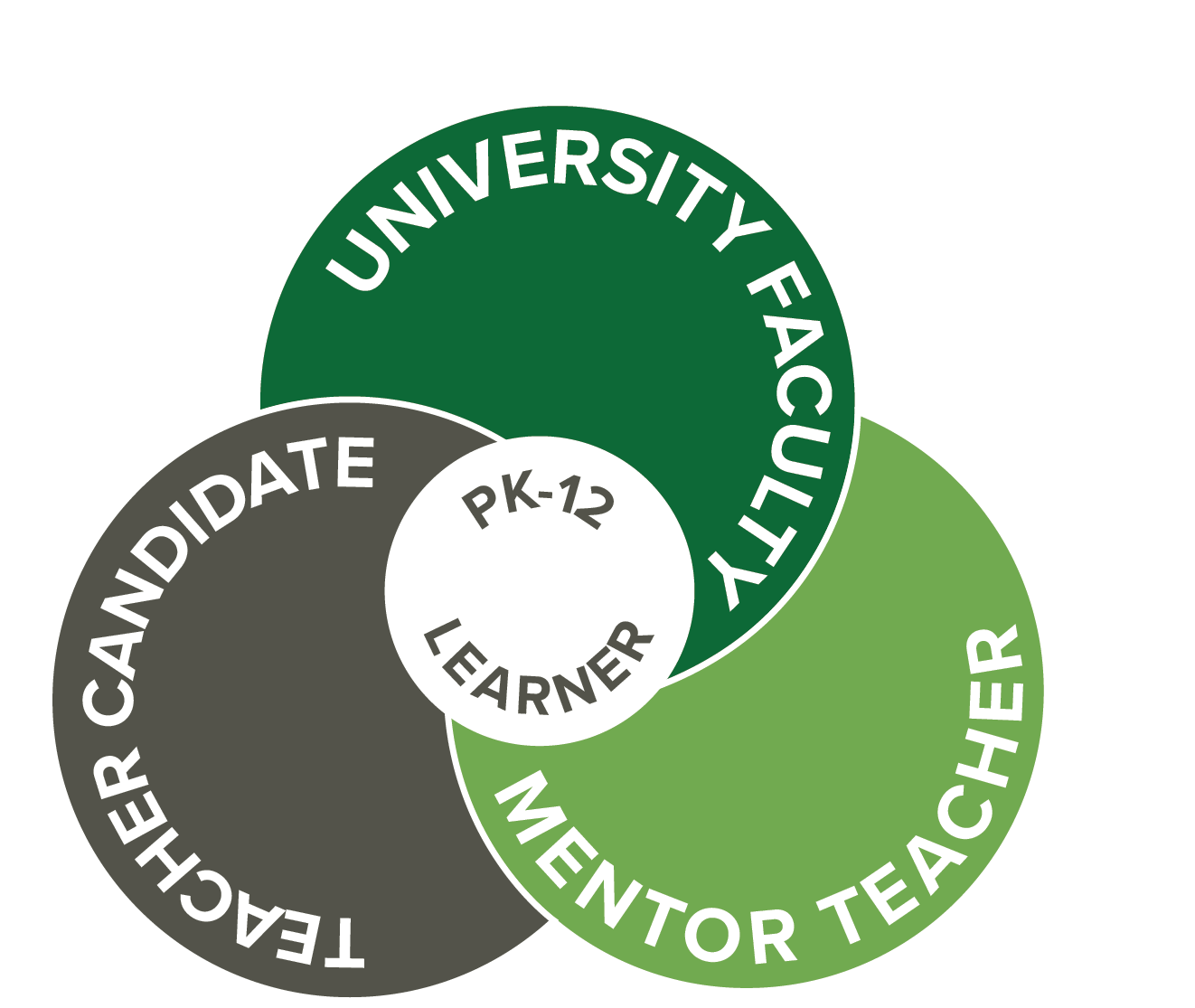 CAREER OPPORTUNITIES
With a special education teaching certification, you can fill one of the many available vacancies in the K-12 classroom. Since there is a nationwide shortage of special educators, you will have no trouble finding a job. Special educators act as instructional leaders, planning accommodations and educational programs for students with disabilities. You act as an advocate to ensure that all students have access to an education that prepares them for college and career. This career is highly collaborative in nature, focusing on co-teaching and working with families to plan for students. With a special education credential, you can also work in community-based organizations and provide needed services outside of the K-12 classroom. 
For more information about teaching special education and other jobs, please visit: Council for Exceptional Children
Frequently Asked Questions
How do the clinical hours work? 
Teacher candidates (you) work alongside a professional educator (a teacher) to support student learning at area schools.  Depending upon your major, you will serve clinical hours at different developmental or grade levels. Initial EDU courses for all majors require 20 clinical hours per course, which comes out to about two hours a week that you'll be spending time in a classroom. 
How will I fit clinical hours into my semester schedule? 
By learning and utilizing time management skills, you will be able to work these hours into your semester schedule. On average, 20 hours a semester works out to be about two hours per week in the classroom; upper level classes have more required clinical hours, which equates to more hours per week in the classroom. This doesn't include your travel time to and from your clinical placement. We recommend keeping one or two mornings a week open so you have this time to go to your school placement to help you complete the required clinical hours. The teacher education advisor is available to work with you to learn time management skills. 
What if I don't end up liking teaching? 
Don't worry! Exploring is very important to help you learn what you like or dislike about any degree program. EDU 100 is a good class to introduce you to the teaching profession. If you decide that teaching isn't for you, you can work with the teacher education advisor to change your major or continue exploring your options. 
Dr. Dana Ryan
Director of Advanced Professional Development
ryand@uwp.edu | 262-585-2309

As the Director of Advanced Professional Development, Dr. Ryan partners with local school districts to create engaging and timely workshops, courses, and programs for educator professional growth. She has spent over ten years in higher education preparing educators at the undergraduate and graduate levels and teaches educator preparation seminars and courses in literacy methods and assessment at UW-Parkside. Her research interests include children's independent book choice and the development and maintenance of classroom libraries.   

Dr. Gregory Cramer
Assistant Professor
cramer@uwp.edu  

Dr. Gregory Cramer taught ESL and Bilingual Social Studies—World History, U.S. History, World Geography, and Civics—for 15 years in Milwaukee Public Schools. He also taught drama and music and led student plays and musical groups. His areas of research interest are bilingualism and biliteracy, graphic novels for bilingual/ESL students, and immigrant students in U.S. schools.

Dr. Jody Siker
Assistant Professor
siker@uwp.edu

Dr. Jody Siker received her B.S. in Biological Aspects of Conservation and Psychology from UW-Madison, M.S. in Exceptional Education from UW-Milwaukee, and Ph.D. through the Joint Doctoral Program in Special Education from  the University of California, Berkeley and San Francisco State University. Her teaching focuses on special education, math education, culturally-responsive pedagogy, disability history, and action research.