DR. DANNIE MOORE '04
BA, Communication
Dr. Dannie Moore serves as the Vice President for Student Life and Chief Diversity, Equity and Inclusion Officer at Eastern Kentucky University. In this role, Dr. Moore is tasked with creating an exceptional experience from all student and embedding Diversity, Equity and Inclusion into the core functions of the institution.
Prior to this role, Dr. Moore spent nine years at Northern Kentucky University in multiple roles, lastly serving as the Co-Interim Chief Student Affairs Officer. His portfolio included oversight of African American Student Initiatives, Disability Programs and Services, Health Counseling and Student Wellness, Latino Programs and Services, LGBTQ Program and Services, Norse Violence Prevention, Parents Attending College (PAC), Upward Bound and leadership for the Center for Student Inclusiveness.  During his higher education career Dr. Moore also served as the Assistant Director of Multicultural Affairs at the University of Texas and Arlington, Resident Director at Marquette University, and Associate Residence Hall Director at Eastern Illinois University.
Dr. Moore received his bachelor's degree from the University of Wisconsin-Parkside, Master of Science Degree in College Student Affairs from Eastern Illinois University, and his Doctor of Education in Educational Leadership from Northern Kentucky University.
Dr. Moore enjoys teaching, mentoring students and staff, presenting on diversity and inclusion, leadership, and NPHC fraternities and sororities.  He is an active member of Kappa Alpha Psi Fraternity Incorporated, where he has served as an undergraduate chapter advisor in some capacity for the last twelve years. He is also actively involved with the American College Personnel Association (ACPA), the National Association of Student Personnel Administrators (NASPA), and the Kentucky Association of Blacks in Higher Education (KABHE) serving as a conference presenter, program reviewer and member of multiple committees.
Dr. Moore is married with two beautiful daughters.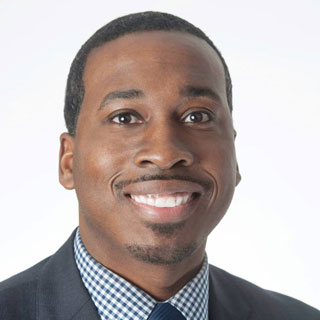 Reflecting on UW-Parkside
Why did you decide to attend UW-Parkside?
I wanted to be close to home (Milwaukee), but far enough away that I could get a college experience. I was also looking for a school that valued diversity. 
What activities were you involved in at UW-Parkside?
Too many to count, but many of them stemmed from hanging out with my roommates in the university apartments. I also remember leading the Student Government Association (SGA) Segregated University Fee Advisory Committee (SUFAC) and advocating for a new student union. Many people didn't want to agree on the addition because it wouldn't benefit them, and now the building is a reality.  
How did your UW-Parkside experience impact your professional or personal life?
I often say I wouldn't be the person I am today without the life lessons and experiences I had during my years at Parkside. I truly believe I grew up there and learned how to navigate life. Both inside and outside the classroom, I learned what it means to be a leader and the importance of hard work.  
Professional and Personal Highlights
What has been one of the top highlights of your career?
Going from a first-generation college student from Milwaukee who felt out of place starting college to now leading an extremely large division at a university.   
Who has had the biggest influence on your life or your career and why?
There are too many people to name, but I would say the city of Milwaukee. It is a place that truly shaped me into the person I am today. It is more than home for many of us. Growing up in the inner city of Milwaukee, we truly learn how to face adversity and have a different level of perseverance and grit.  
What are your favorite hobbies?
Traveling with my family. We all enjoy experiencing new things together.  
What is something that would surprise us about you?
I love helping people. I feel like my superpower would be helping students who believe college isn't for them see they can be successful. It is more than a passion for me because so many people played that role in my life.  
Advice from Dannie
What advice do you have for current UW-Parkside Students?
Enjoy your time and cherish the relationships. Years later you will notice Parkside is a special place filled with special people.