WILLIAM "BILL" SEIDEL '72
BS, Business Management
PROFESSIONAL CAREER SUMMARY
Over 38 years in Construction Equipment Industry with experience in and responsibilities for global product portfolio management, brand marketing, market-based product planning and development, sales operations management.
Key worldwide management positions including Vice-President, Product and Brand Marketing at CNH Global.
Specialist in product line strategy development, product management process reengineering, sales operations, brand development and product launch management.
Former Board member Distribution Contractors Association.
Former member Association of Equipment Manufacturers.
COMMUNITY AND NON-PROFIT SERVICE
Rotary International District 6270 Youth Exchange Inbound Student Coordinator and host parent for 14 foreign exchange students.
Racine Founder's Rotary Club member.  Former President of Racine Chapter and Chair of the Foundation.
Family Services of Racine Board of Directors member and President.
Careers Industries of SE Wisconsin Board of Directors member and President.
Racine Habitat for Humanity Board member and Construction Volunteer.
UW-Parkside Case Softball Complex.  Build Organizer and Case Corporation Team volunteer on the project to excavate for the complex.
Racine Shoop Golf course.  Volunteered Case equipment and organized Case personnel to complete needed grading work at the golf course.
Hurricane Irma Rebuild 2017, Fort Myers, FL - Volunteer for hurricane clean-up through Rotary Clubs in SW Florida and local Habitat for Humanity.
COMMUNITY SERVICE AWARDS AND RECOGNITION
Paul P Harris Fellow Award for service and Leadership Recognition Award from Racine Founder's Rotary Club.
Community Service Recognition Award from the Corporate Volunteer Council of Racine .
Board Service Recognition Award from Careers Industries of SE Wisconsin.
EDUCATIONAL BACKGROUND
Saint Catherine's High School 1968
University of Wisconsin-Parkside, BS Business Management 1972.                 
Tuck School of Business at Dartmouth, Tuck Executive Program 1997.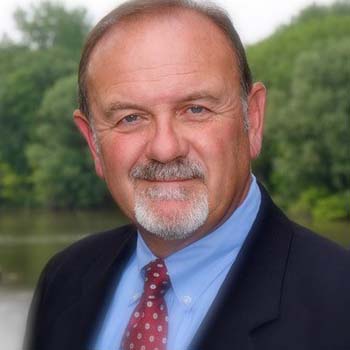 Reflecting on UW-Parkside
Why did you decide to attend UW-Parkside?
I started my college career at UW-Whitewater but decided to transfer to UW-Parkside my second year to avoid the cost of room and board and so that I could avoid the distractions of living away. Actually, I needed some discipline because campus living at Whitewater was not helping my grades. It proved to be a very wise move. 
What activities were you involved in at UW-Parkside?
I was putting myself through the university at the time with no student loans to rely on, so my time away from class was mostly spent working to earn money for my education. It was during the height of the Vietnam War, and every campus had protests, including Parkside. I was opposed to the war and joined in on some of the campus protests. That was really my first venture in activism. 
How did your UW-Parkside experience impact your professional or personal life?
In addition to instilling the basics of a good education post-high school, my time at UW-Parkside taught me how to be independent, gave me opportunities to learn how to be a leader, showed me how diversity makes for a well-rounded individual, and provided for team collaboration. All of these traits served me well during my career as I dealt with global colleagues and others in the US and around the globe. 
Professional and Personal Highlights
What has been one of the top highlights of your career?
My career had offered me the opportunity to take an executive leadership role in growing a large corporation, integrating businesses, and mentoring and developing other leaders. I have travelled the world and those experiences have shaped who I am, how I think, and how I treat and interact with others.  
Who has had the biggest influence on your life or your career and why?
Without doubt, it has been my family. Linda, my wife, has been the cornerstone and the foundation. Our children, their spouses and now our grandchildren continually influence and bring joy to me every day. My career was really only a means to that end.  
What are your favorite hobbies?
I like to play guitar and I also enjoy woodworking. Both are my therapeutic hobbies. I also recently reunited with my bicycle and enjoy long rides on county trails. I also like to kayak, especially in lakes, bays, and rivers in Door County. 
What is something that would surprise us about you?
I am very honored to have been nominated and now recognized as a UW-Parkside Distinguished Alumni. My lifelong friend, Ron Erickson, took time and effort to put together a very nice story of my life and career. For that, I am so grateful.  
Advice from Bill
What advice do you have for current UW-Parkside Students?
I would say that today's students have distinct technology advances that we did not. Used properly, that can be a huge asset. My advice would be to use technology as the tool it was meant to be. Keep on the cutting edge of technology and you will be rewarded in your career. But don't abuse technology. It should not be used as a crutch or a place to hide. Make personal interaction with people a habit. The worst thing I have seen happen in business over the years is that technology has been used as a license to be rude. Give people your full attention when you are in a one-on-one situation.