GALLERIES: Live Stream Ceramics Demonstration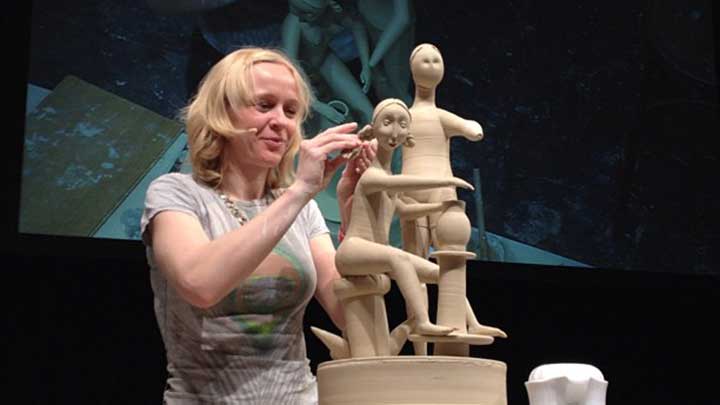 October 08, 2020
10:30 am - 3:20 pm

Live Stream
Gerit Grimm, who is currently exhibiting her wheel-thrown ceramic figurative sculptures in the Fine Arts Gallery, will give a virtual live stream demonstration of her process.
(Yes, she will be working for almost five hours. Feel free to view some or all. Check in and out to watched the progress!)
About the exhibition
The exhibition Kledage, sculptural objects from Gerit Grimm, is open through Dec 16 in the Fine Arts Gallery for faculty, staff, and students. The exhibition is also available virtually. It includes both her highly-acclaimed, wheel-thrown ceramic figures and her recent fabric sculpture. Grimm's ceramic works pair an often-whimsical subject matter steeped in folklore, referencing fairytales, fables, and princesses with impressive feats of technical virtuosity and physical scale. In addition, she has started to investigate religious iconography and renaissance sculpture.