ROTC Super Lab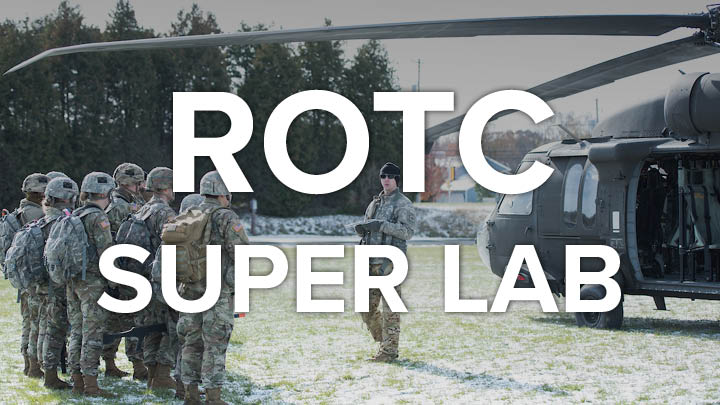 March 13, 2021
6 am - 2 pm

Outdoor Track
SUPER LAB
SAT MAR 13  |  BLACKHAWK ARRIVAL 8AM
The Super Lab will take place in the wooded areas around campus, primarily on the west side of campus opposite of the residence halls. Some of the cadets participating in the training will arrive to campus on two Army Black Hawk UH-60 tactical transport helicopters.  The Black Hawk helicopters are scheduled to arrive and land on the inside of the athletic track which is behind (east) of the Sports and Activity Center at approximately 8 am. 
The Black Hawk helicopter landing event is open to the campus community and the general public. Public may observe the Black Hawk helicopter event from anywhere outside of the perimeter of the outdoor track.  Parking is available in the Sports and Activity Center parking lot (Lot E) off County JR (Petrifying Springs Road) toward the southwest corner. 
All observers should note that face masks are required at this event when physical distancing is not possible.
Contact(s):
Denise Olstinske

Sponsors
ROTC and CSSPS