ARTIST TALK: Post-Graduation Career Building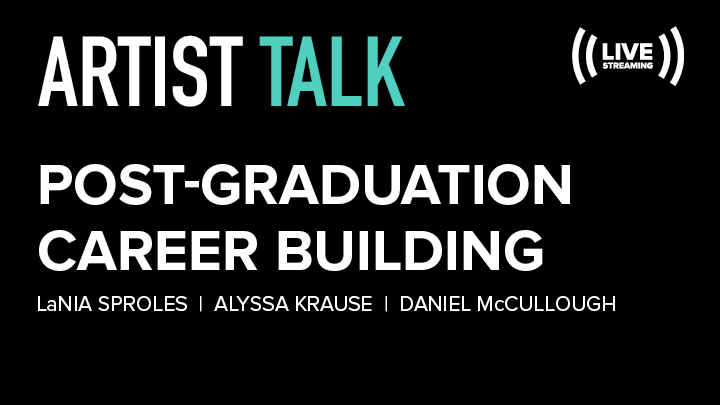 April 20, 2021
11 am
Virtual (Zoom)
Join these artists to hear and learn about Post-Graduation Career Building!
LaNia Sproles, Milwaukee, WI, graduated with a BFA from the Milwaukee Institute of Art and Design in 2017. She recently completed her year as a 2019 Mary L. Nohl fellow and teaching artist in residence at the Lynden Sculpture Garden in Milwaukee. She has a solo exhibition at the Wright Museum, Beloit, WI, that runs through April 2, 2021.
Alyssa Krause, Milwaukee, WI, received her BFA with an emphasis in Painting & Drawing at the University of Wisconsin-Milwaukee in 2019. Her work has been shown locally in Milwaukee and across the Midwest. She is currently represented by Tappan Collective LA.
Daniel McCullough is a visual artist based in Milwaukee, WI.  Daniel received his Bachelor of Fine Arts from Milwaukee Institute of Art & Design in 2018. He was selected for the Plum Blossom Initiative Bridge Work 04 Professional Development Program, 2018-2019. Daniel has shown his work both regionally and nationally. He is represented by the Alice Wilds, Milwaukee, WI.