2021 UW-Parkside Student Showcase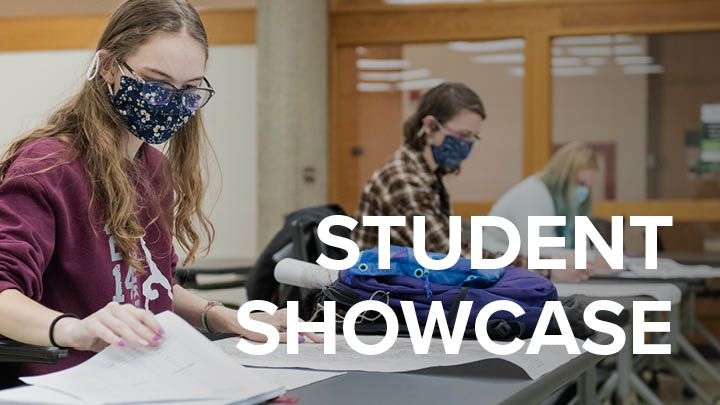 April 21, 2021
Noon - 4 pm

Virtual
All are invited to attend the virtual 2021 UW-Parkside Student Showcase event on Wednesday April 21, starting at 12 (noon).  This virtual event will be available through Canvas, and it will include Oral Presentations (live, virtual) and Posters Presentations by UW-Parkside undergraduate and graduate students, covering a wide range of scholarly topics and types of projects.  These include independent research, course and individual-based Community-Based Learning (CBL) projects, Internship projects, and creative activities, across all colleges and departments.
Faculty and Staff, please feel free to share this invitation and email with individual students or an entire course, as you see fit.
) If you are a Parkside student, faculty, or staff member with UWP credentials:
You can self-enroll into the Student Showcase Canvas course by clicking on the enrollment link below. If you are already logged into Canvas, you'll just need to click the "Enroll in Course" button. If you are not enrolled in Canvas already, you'll just need to log in using your standard UWP credentials, and then the "Enroll in course" option will appear.
 If you currently do NOT have Canvas access and are not affiliated with the university:
If you do not have Canvas access you can still set up an account (for free) to self-enroll for the 2021 Student Showcase by going to the below enrollment link.  You will have to set up an account using the "UW Continuing Education Student" option at the top of the page and create a guest account with your preferred email address through that registration link.