NACCC Opens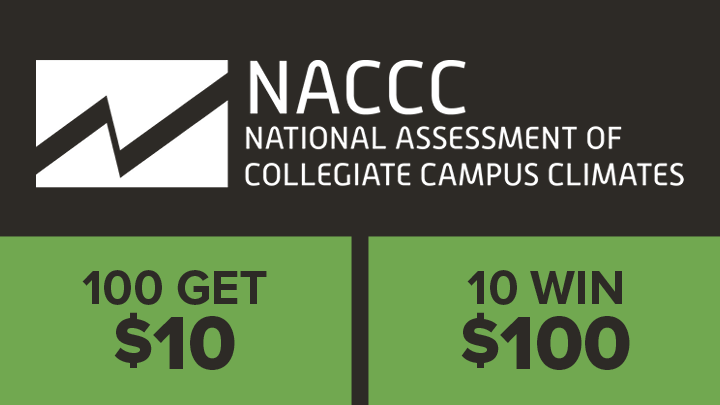 October 19, 2021
8 am
Online
What is the NACCC?
A National Survey On Campus racial climate specifically designed for higher education students at community colleges and 4-year institutions.
Why should I take the survey?
By completing the survey, you are providing information your school administration can use to improve racial equity on your campus.
Why should I take another survey?
By participating in the survey, your voice matters to inspire change on your campus!
How do I participate?
Check your RangerMail for your personal link to the survey.