MUSIC: UW-Parkside Orchestras with David Mason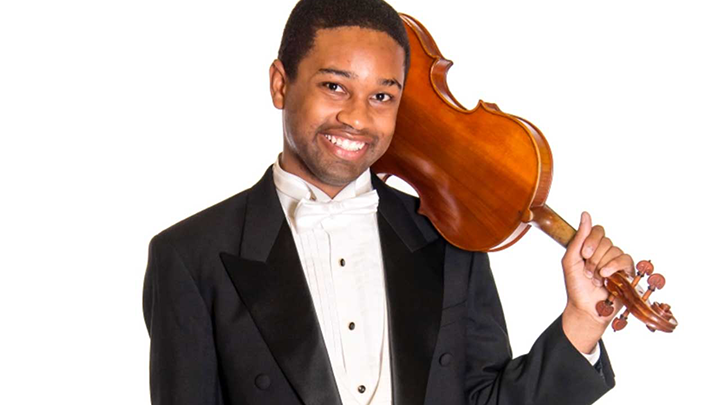 March 05, 2022
3 pm
The Rita, Bedford Concert Hall
REPERTOIRE
Peer Gynt Suite no 1 op. 46 by Edvard Grieg
Concerto in C major for Viola and Orchestra by Joseph Schubert
David Mason, solo viola
UW-Parkside Community Orchestra and Symphony.
Alvaro Garcia, conductor
ABOUT DAVID MASON
Born in Wisconsin, USA in 1991, David Mason started viola at the age of 8 as a student of Elizabeth Tercek and later began studying with Professor Alvaro Garcia. At age 15 he gave his solo debut as the 1st Prize Winner of the Kenosha Symphony Orchestra Youth Competition. A graduate of the Interlochen Arts Academy High School, he received a full scholarship to attend the New England Conservatory of Music where he received a Bachelor of Music degree in 2013. He later went on to graduate from Yale University, receiving a Master of Music degree in 2015. His major teachers include David Holland, Martha Katz, Ettore Causa, and Michelle LaCourse.
Festival appearances include the Spoleto Festival USA, Pacific Music Festival, and the Affinis Music Festival. He was also a former member of the Petrucci String Quartet which performed concerts in USA and China.
While pursuing a Doctor of Musical Arts degree at Boston University, David won a position in the Hyogo Performing Arts Center Orchestra, joining as a Core Member in 2017. He was selected as a Vorspieler by the Music Director Yutaka Sado and also given the opportunity to perform a recital apart of the One Coin Series at the Hyogo Performing Arts Center.
In January 2020, he joined the Japan Philharmonic Orchestra and is the only non-Japanese member in the string section. During the following season, David was confirmed by the orchestra to be promoted to the position of Principal Viola beginning from March 2021. Currently, David lives in Tokyo, Japan where he enjoys performing in many of the city's beautiful concert halls, exploring the beautiful nature and also diving into the food and culture of the city.