Student Showcase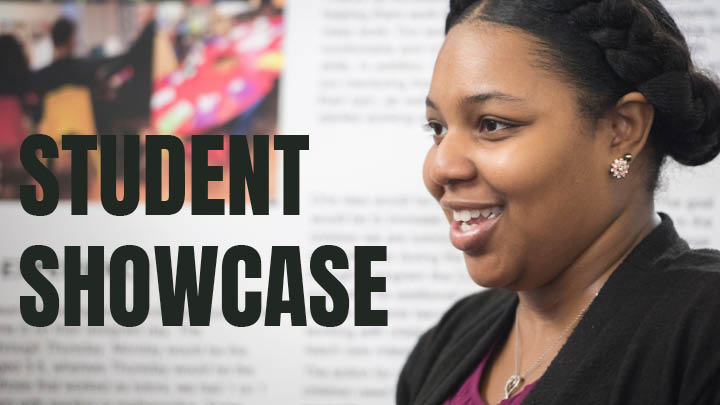 April 20, 2022
1 pm - 5 pm

Student Center
All are invited and welcome to attend and 2022 UW-Parkside Student Showcase that will be held in the Student Center Ballroom, Oak and Walnut Room.
Eighty plus UW-Parkside students from across the university and from all four colleges will give ~60 different research and creative scholarly Presentations as a Professional Portfolio, Research Poster, an Oral Presentation, or a Documentary.  There will also be a group of short persuasive speeches (3-min long each) for the Quick Pitch competition.
Again, all are welcome to come and learn about, talk with, ask questions of students presenting their scholarly work.
Faculty/Academic Staff, feel free to bring your entire class or have students in your classes attend individually.
Schedule and Locations (all events in UW-Parkside Student Center):
12:30-2:30 PM  |  Professional Portfolios and Research Posters (Ballroom)
2:30–3:45 PM  |  Oral Presentations and Documentary (Oak Room)
3:00–4:30 PM  |  WiSys Sponsored Quick Pitch Competition (Walnut Room)
Some light snacks and beverages served in the Ballroom