2018 Spring Commencement Ceremony
Published: May 9, 2018
Spring 2018 Commencement Celebrates Change; Being Ready; and Innovation
More than 450 students were eligible to participate in the University of Wisconsin-Parkside 2018 Spring Commencement ceremonies held in the De Simone Gymnasium inside the Sports & Activity Center on Saturday, May 12. Videos of the ceremonies are available at www.uwp.edu - the large number of potential graduates continues a trend spanning the past 10 years. Last May the largest number of students participated in a UW-Parkside spring commencement in the university's history.
Outstanding Graduates 
The Spring 2018 graduating class included five Outstanding Graduates nominated by academic departments and selected by university committees. This year's honorees are Josh Carlson (environmental studies); Monica Geiser (marketing, economics and business); Joseph Rasmussen (geosciences); Alicia Ryan (English and history);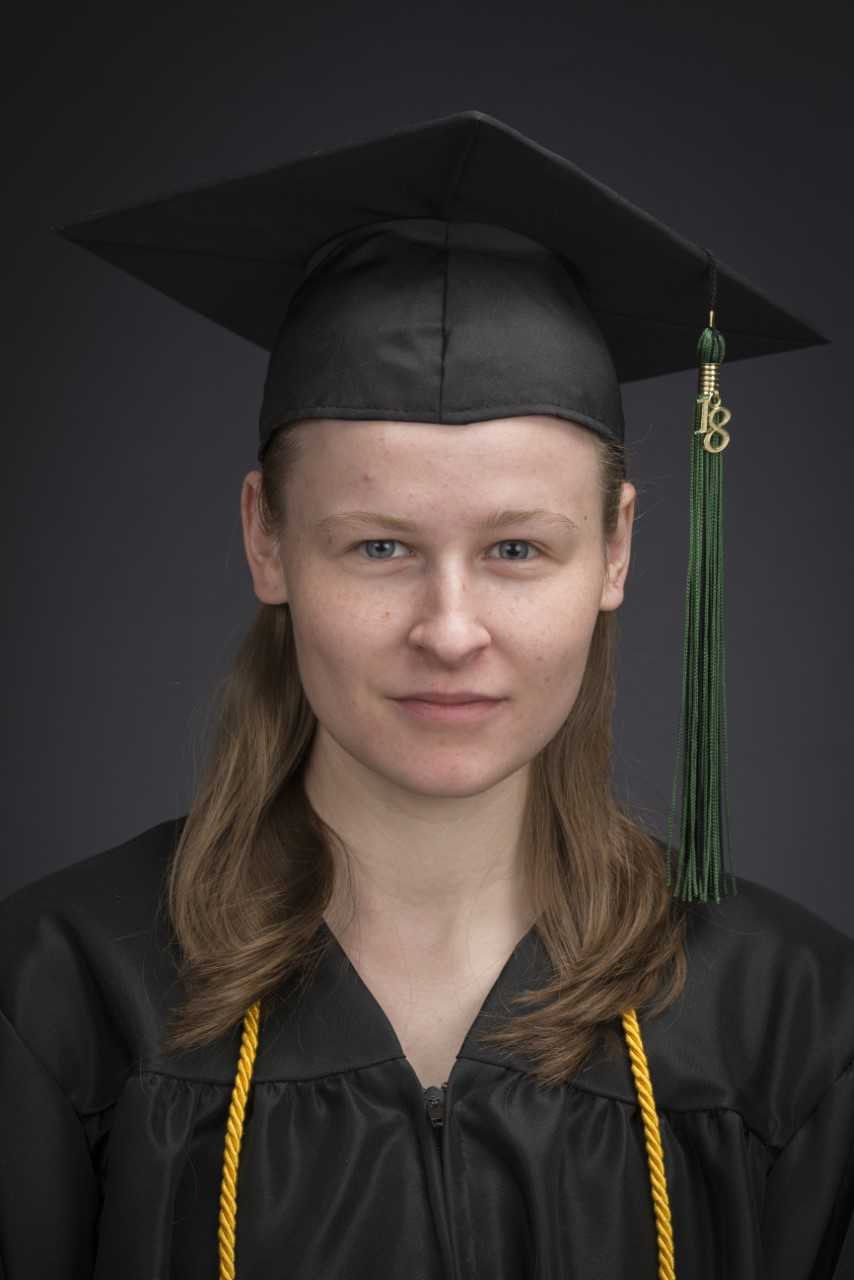 and Rayne Kleinofen (theatre and English). Kleinofen earned the Chancellor's Award signifying the top graduate in the class.
Read more about the Outstanding Graduates 
In her remarks, Kleinofen said, "We have been taught to keep going. We have taught ourselves how to keep going. We are going to have to fight every step of our path but that certainly isn't going to stop us if it hasn't so far." 
Regent Bob Atwell
At commencements across the University of Wisconsin System, a member of the UW Board of Regents brings a message of welcome and congratulations. Regent Bob Atwell encouraged students to contribute to Wisconsin. 
"Speaking as a lifelong resident of Wisconsin, we certainly want you to stay right here and contribute to making our state a great place to live, work, and maybe even raise a family," Atwell said. "Whether you stay here in the Midwest or venture out around the globe, you are gaining a place in the wonderful and dynamic community of University of Wisconsin alumni. You are taking your place among some of the world's most capable and respected citizens. You are taking your place among those UW-Parkside students and graduates who step in and make a difference."
Thelma Sias
During her introduction of commencement speaker Thelma Sias, UW-Parkside Chancellor Debbie Ford said it was her pleasure to welcome Sias back to UW-Parkside for a return engagement as the Spring 2018 commencement speaker and present Sias with the inaugural University of Wisconsin-Parkside Honorary Alumni Award.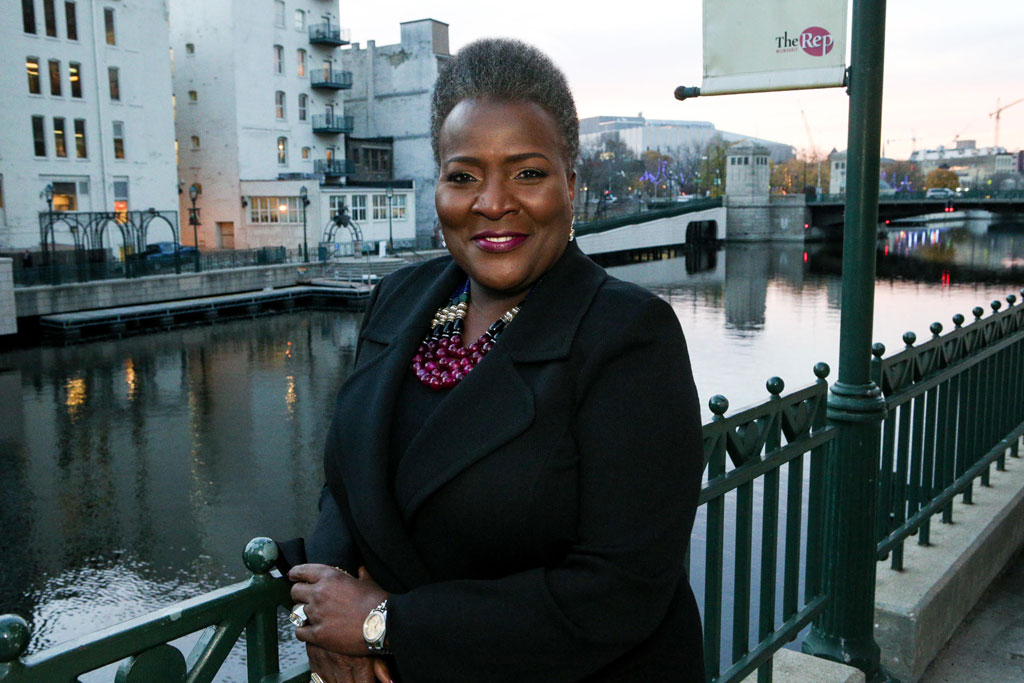 Named in April 2018 as a Lifetime Achievement Award recipient by the Milwaukee Business Journal, Sias has been recognized widely for her executive leadership and deep commitment to the community. In February 2017, she was named to The History Makers for the Library of Congress and was later honored by the Greater Milwaukee Foundation with the Doug Jansson Leadership Award. That same year she received the Civic Leaders Award by the Milwaukee Fellowship Open and was featured in the Jewish Museum "Milwaukee Allied in the Fight" exhibit. She was named to Savoy magazine's 2016 list of Top Influential Women in Corporate America and was the Milwaukee Business Journal's 2015 40 under 40 Hall of Fame honoree.
Sias began her remarks by reminding graduates about the importance of saying thank you.
She asked graduates to stand and acknowledge their loved ones in the crowd, staff, and anyone who has shown them support over their educational journey. "I am helping you practice for what is going to happen after your tassels are turned today," Sias said.
Sias based her remarks on Sam Cooke song, "A Change is Gonna Come." She empashzied that now is the time for change, and that change will come, starting with the people in the room.
"For those of us in this room today with all of the things that we think that are right, and all of the things that we know that are wrong, we must understand that change indeed comes." Sias said. "It comes without ever getting a text message, a tweet, or even a phone call about it, it occurs. Change happens because men and women like those sitting in front of us are going to be the ones to lookout and see visions of how things better should be.
"Change is going to come. Change is going to come because in this class, we're going to see the leadership of men and women who will say, 'Enough is enough.'"
Ford calls graduates innovative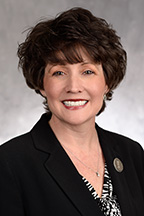 "At a recent gathering of UW-Parkside alumni in Milwaukee, I met graduates who are succeeding as entrepreneurs in retail businesses, marketing, information technology and more. Your UW-Parkside education has given you the entrepreneurial spirit to be successful in a team setting … or to build your own team," Ford said.
"As graduates of the University of Wisconsin-Parkside, you can celebrate the challenge and changes of the unknown because you leave here with a wide range of talent and an innovative spirit...I know you will take on the future with great confidence."