Major Gift for Music Scholarships Announced
Published: June 7, 2018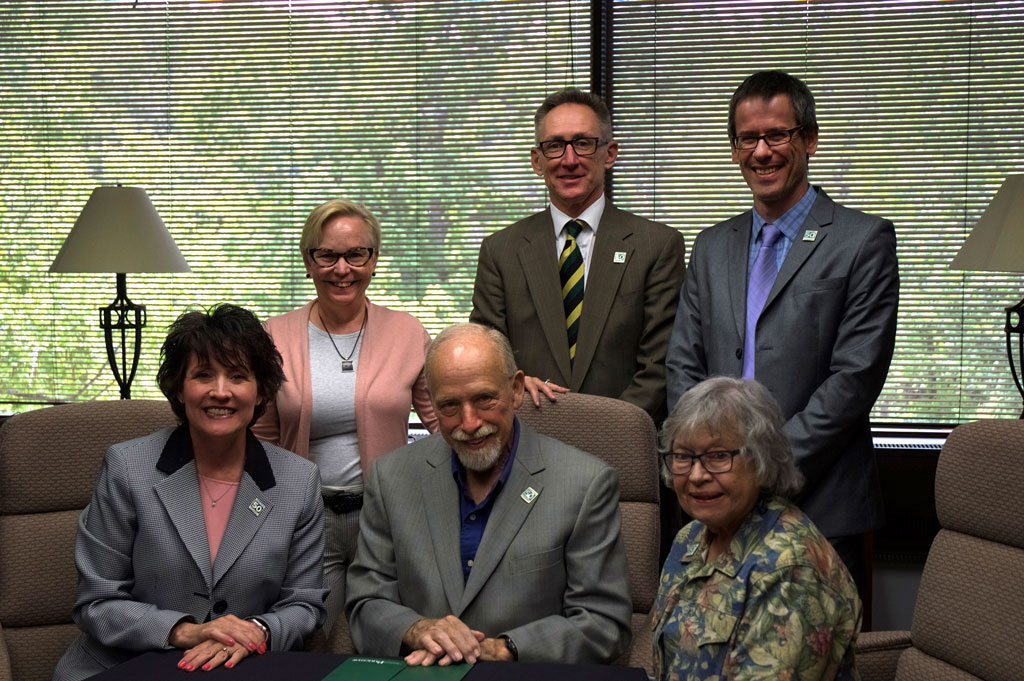 The University of Wisconsin-Parkside and the University of Wisconsin-Parkside Foundation announce a second major gift of more than $100,000 from Racine residents David Beach and Carmen Rigau. The donors established the Beach-Rigau Gift of Music Endowed Scholarship in 2017 with a gift of $112,000 which was doubled thanks to a matching fund established by Frances M. Bedford. On June 5, 2018, Beach and Rigau celebrate the additional gift to support students in UW-Parkside's music program.
To read more about David Beach, Carmen Rigau, and their first $100,000 gift to UW-Parkside, visit https://www.uwp.edu/explore/news/beachrigau.cfm
Front row: Deborah Ford, UW-Parkside chancellor; David Beach; Carmen Rigau. Back row: Lesley Walker, dean of College of Arts and Humanities; John Jaraczewski, assistant chancellor – University Advancement; Alvaro Garcia, associate professor of music.