Bianca Ruffolo Shares Experience on Attending the Newman Civic Fellows National Conference in Boston
Published: December 18, 2017
As a follow up to the article, "Bianca Ruffolo 2017 Newman Civic Fellow," UW-Parkside student Bianca Ruffolo shares her experience on attending the Newman Civic Fellows National Conference in Boston.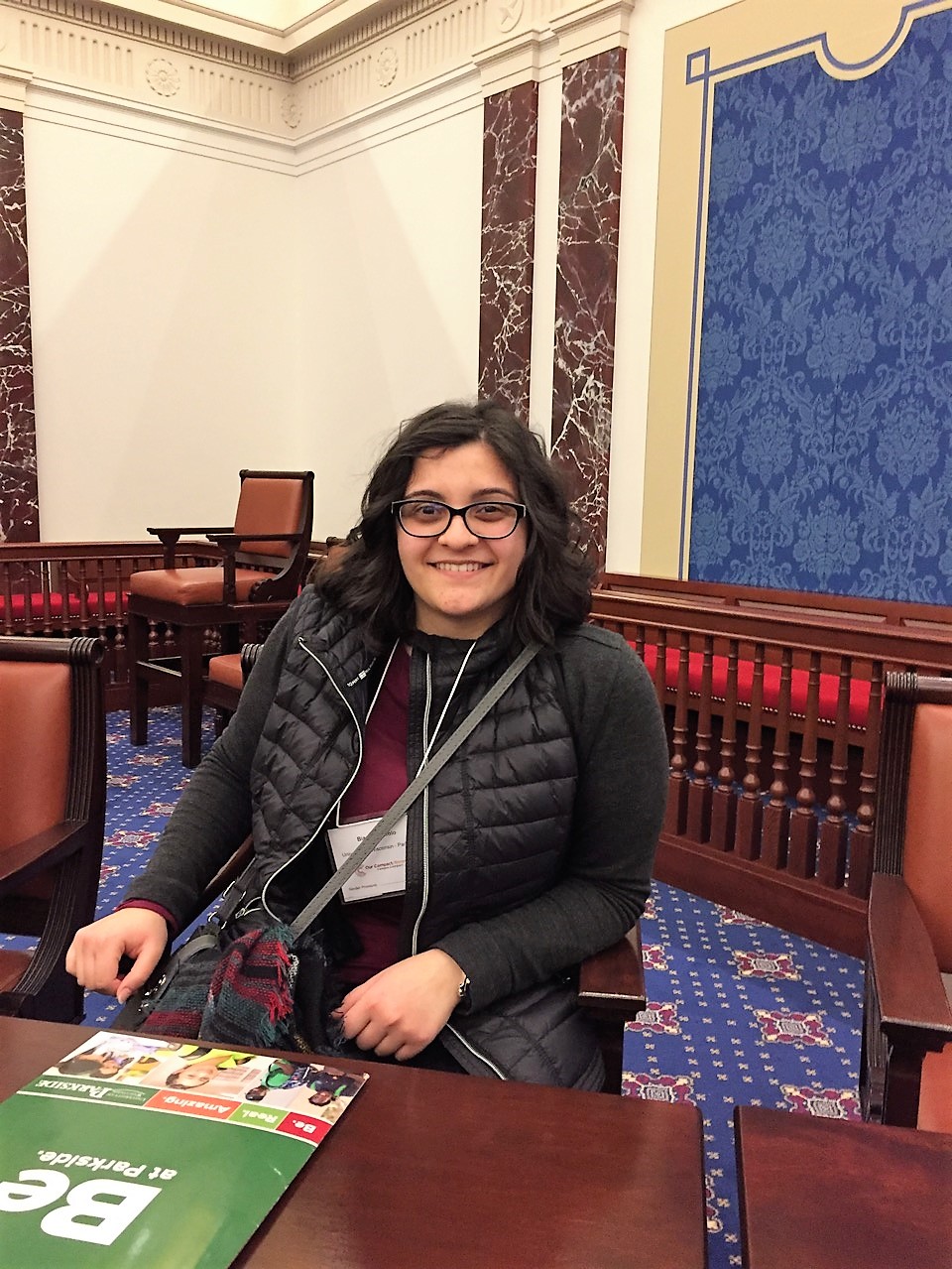 Ruffolo is a molecular biology and bioinformatics major. She also serves as president of Circle K, a community-service based organization on campus, and participated in the UW School of Medicine and Public Health RUSCH program (Rural and Urban Scholars in Community Health). Recently, she received a 2017-2018 Newman Civic Fellowship from Campus Compact. As a result of receiving the honor, Ruffolo attended the Newman Civic Fellows National Conference in Boston, Nov. 16-19.
She described her experience as being an extremely positive one where she learned a lot of valuable information. Before attending the actual conference, Ruffolo was given the opportunity to arrive in Boston a day early so that she could explore the city. She decided to bring her parents with her and turned it into a "mini-vacation."
The conference lasted over the course of Friday and Saturday, and was filled with enriching activities. On the first day, students completed check-in and had the opportunity to meet each other. Ruffolo stated that, to her surprise, she met mostly pre-law, communication, and social science majors. She said, "From the start, I knew that it would be an interesting experience, since I am used to always interacting with other science majors."
As part of the check-in process they received t-shirts and completed an icebreaker. Then they broke into small groups and participated in several thought-provoking discussions throughout the day. As the first day of the conference went on, they participated in a Public Problem Solvers Panel that featured public-service leaders from the Boston area.
Early Saturday morning, students arrived at the Edward M. Kennedy Institute for the U.S. Senate. While there, they participated in empathy workshops, viewed several Ted Talks, and engaged in networking opportunities. During the day, they broke off into two large groups. One group participated in the Edward M. Kennedy's Senate Immersion Module, while the other visited the John F. Kennedy Presidential Library and Museum to participate in a special TEDx event where they discussed topics such as gun control, privilege in America, and ways to actively address community issues.
While in the Senate Immersion Module, Ruffolo explained how they got the chance to go through a mock trail of passing a farm bill. "I never realized how hard it was to get everyone to agree on just one thing," said Ruffolo. Saturday evening, they ended the day's session reflecting on their experiences at the conference and discussing their hopes for the future.
She answered further in-depth questions about her experience and describes what it now means to be a fellow.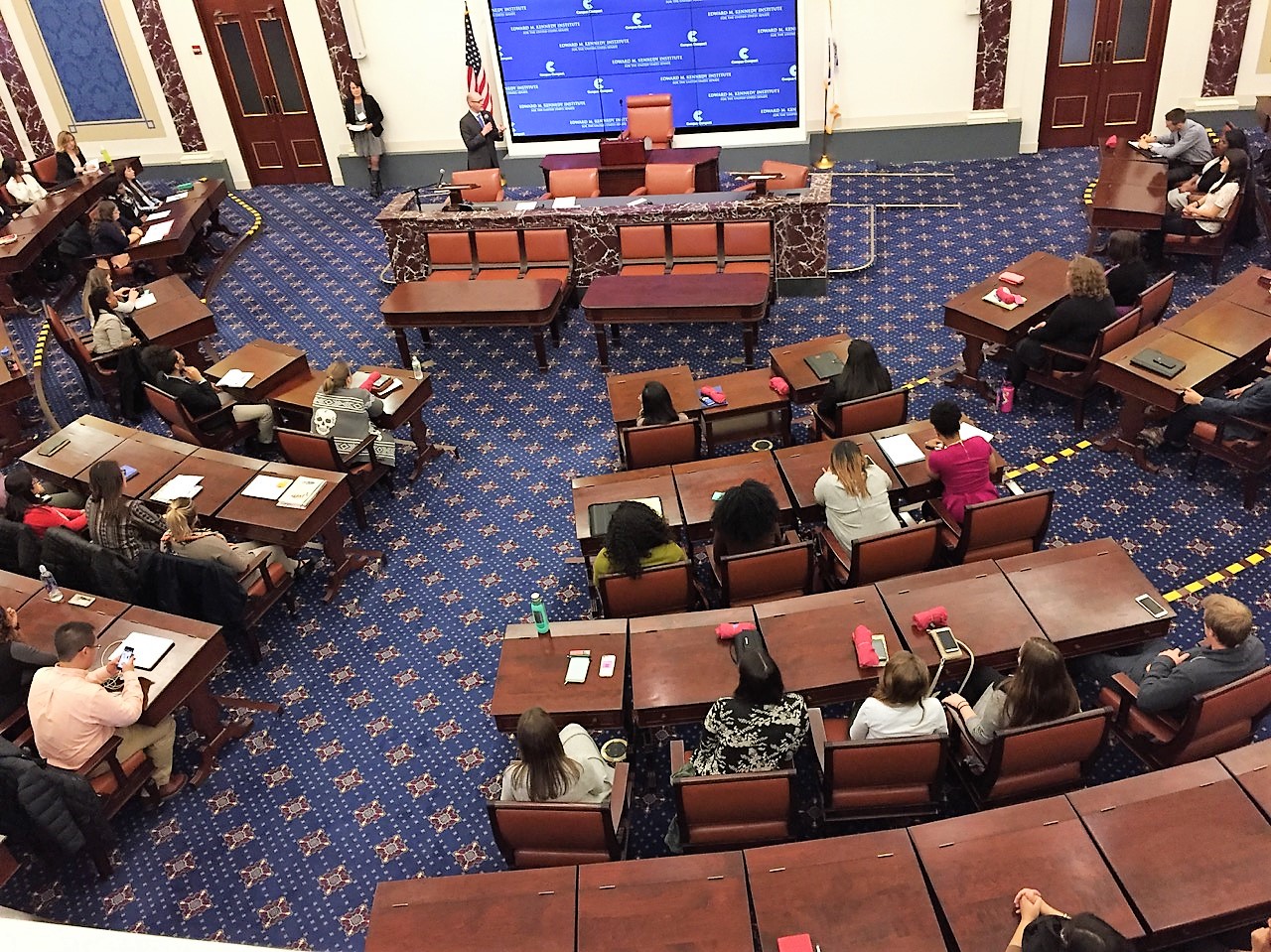 What did you expect the conference to be like before attending?
I was expecting to do the Senate immersion model. I was expecting opportunities to network with fellows with similar interests. I was also hoping to meet some adults who are real-life examples of social change, like Adam Foss. All of those eventually did happen, so I was extremely pleased with the trip.
What is something that you did not expect that happened at the conference?
I was definitely not expecting to go to a TEDx event. That was amazing surprise!
Now that the conference is over, what happens next? Do fellows continue to meet in the future? Are you allowed to attend the conference again next year?
The fellows continue to network and stay connected on Campus Compact and the Facebook group, but we won't be meeting again formally. The conference is only for one year, so I won't be going back. Next year's Newman Civic Fellows will be replacing us.
In your own words, what does it mean to be a fellow?
It means that you're committed to being a leader in civic engagement, and that you're trying to enact real change in your community for the benefit of others. It doesn't necessarily mean that you're doing that now, but that you have the potential and motivation to do it in the future.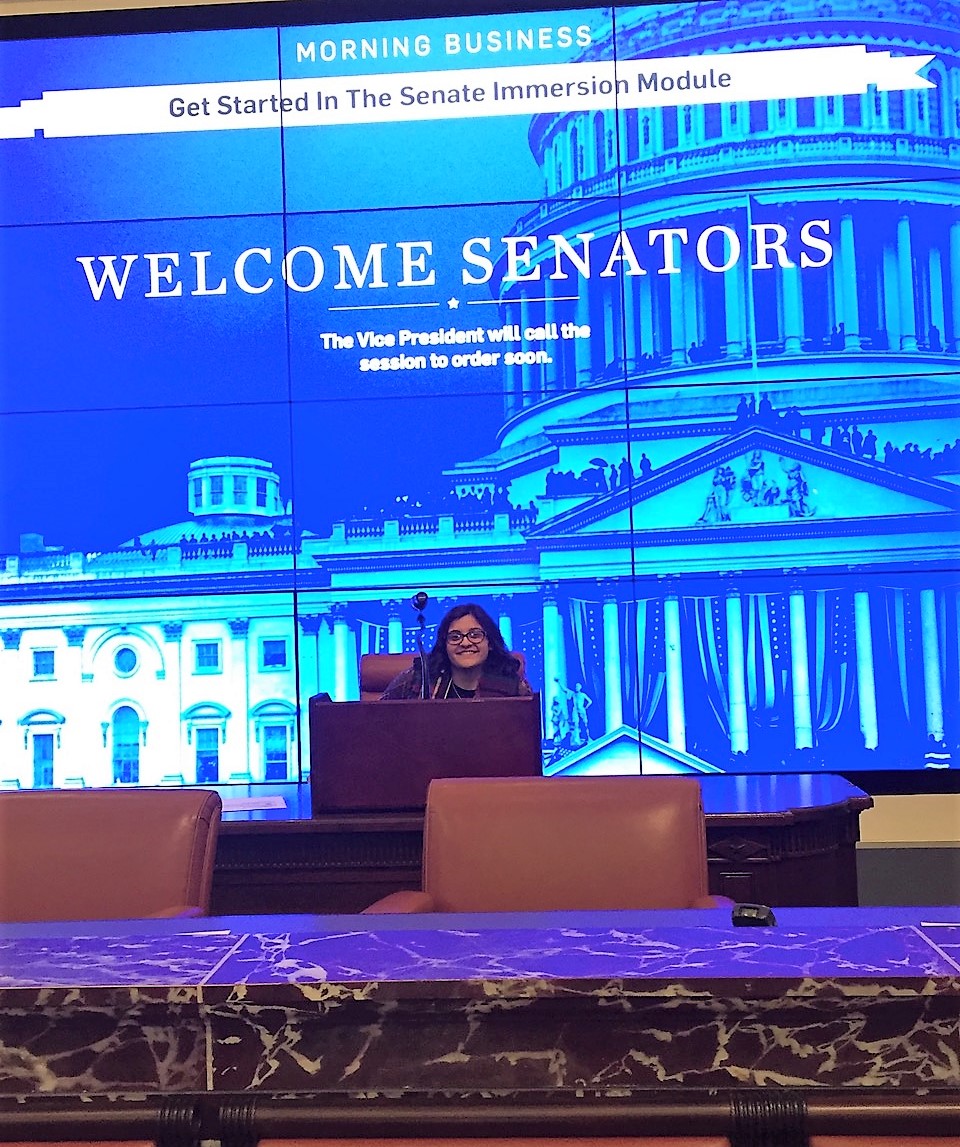 Through attending the conference, Ruffolo explained how she learned a lot about her own prejudices, and to always respect opposing opinions for compromise. She stated, "For the greater good, you have to compromise a little, and be more empathetic."