Deanna Antony: What Remains Exhibition
Published: November 18, 2019
By:

Colin Matthes, UW-Parkside Galleries
UW-Parkside is thrilled to announce What Remains, an exhibition of new sculpture by UWP alumna Deanna Antony, at the Mathis Gallery, University of Wisconsin-Parkside. Please join us in welcoming back Deanna at her artist talk on Wednesday, Nov 20th and at her reception on Thursday, Nov 21st. This event is open to the community.
Antony's work investigates identity and emotional repair. She reinvents and reinterprets found fabrics to explore a dialogue of color and form through a growing vocabulary of shape, pattern, and texture. These new objects become invested with emotions and stuffed with memories; they are forms contrasted against the negative space surrounding them. They are sewn together and mixed with the subtle materiality of painting to create new forms and purpose, with each garment used containing specific references to the body and the home.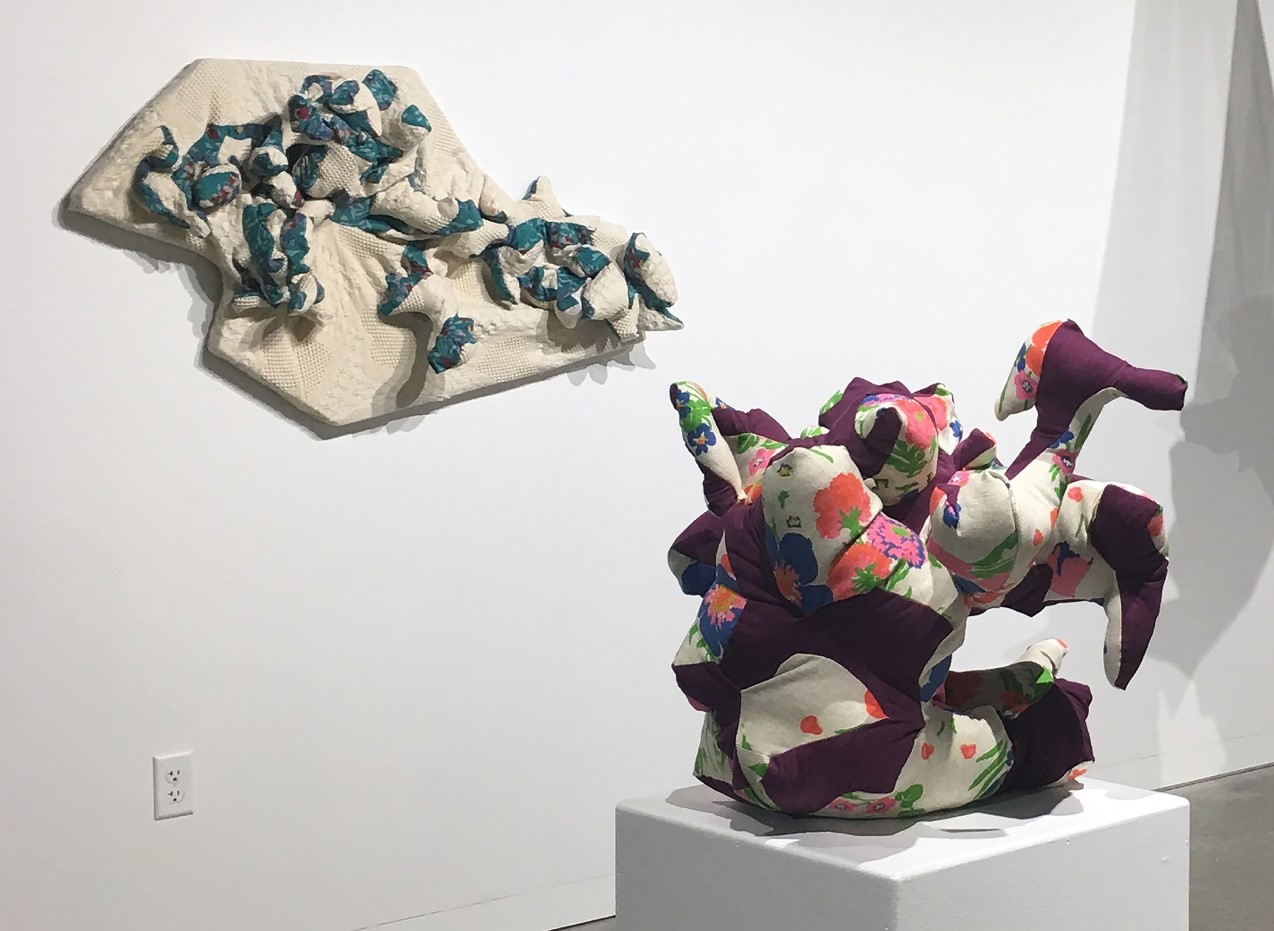 image by Deanna Antony
Deanna Antony is currently an MFA candidate at the University of Wisconsin-Madison. She was accepted into the graduate program in the painting and drawing department, yet her work has become very sculptural. She received her BA from the University of Wisconsin-Parkside in 2016 with a concentration in interdisciplinary art. She has exhibited work in Minneapolis, in and around the Milwaukee area, and Madison. She lives and works in Madison, WI.