Gallery Night at UW-Parkside
Published: October 30, 2019
By:

UW-Parkside Marketing & Communications
SOMERS – The University of Wisconsin-Parkside proudly presents "Gallery Night" in the Rita Tallent Picken Regional Center for Arts and Humanities (The Rita) Thursday, Nov. 7, from 4 to 6 p.m. "Gallery Night" features receptions for three exhibitions: "LANDSCAPES," by local artist and UW-Parkside assistant professor of printmaking and digital Imaging Kristen Bartel; "Kuroshio," by Milwaukee-based photographer Kevin Miyazaki; and "Dream Believer," by Los Angeles-based painter Esther Pearl Watson.
Hors d'oeuvres and a cash bar will accompany the receptions. For more information, click here.
"Kuroshio" and "Dream Believer" will be on display from Tuesday, Nov. 5, through Friday, Jan. 24, in the university's Fine Arts Gallery inside The Rita. The two artists, Watson and Miyazaki, are linked by their investigations into personal history; laced with a sense of nostalgia, melancholy, and Americana.
In addition to the exhibitions and receptions, there will be an Artist Talk session with Watson on Wednesday, Nov. 6, at 3:30 p.m. in Studio B of The Rita, and an Artist Talk session with Miyazaki on Wednesday, Nov. 13, at 5 p.m. in Room L123 of The Rita.
Regular gallery hours are 9 a.m. to 4 p.m. Tuesday through Friday. Metered parking is available near the entrance to The Rita.
"LANDSCAPES"
Bartel's process plays on the relationship between autographic and reprographic modes of production which she uses to explore notions of landscape in American culture. She combines traditional printmaking techniques with drawing, photography and digital media. Enveloped by an environmental framework, Bartel's practice remains firmly rooted in ideas of multiplicity, duplication and mass production.
Image by Kristen Bartel
Bartel's "LANDSCAPES" is currently on display in the UW-Parkside Foundation Gallery and runs through Friday, Nov. 15.
For more information on this artist, visit: 
"Dream Believer"
Watson grew up in series of small towns outside of Dallas with her siblings, mother, and flying saucer-building father, Gene. Her family moved often, since her father's hobby of building huge flying saucers out of scrap metal and car engines didn't always sit well with the neighbors. Esther's pieces are often overtly narrative, clear but mysterious scenes of houses or figures ornamented with snippets of prose telling just enough to get the viewer's own imagination engaged, wanting to know more. Some are about family, some about places, all have a rich interior life. Her works without words are just as suggestive of story, also exerting a deep emotional pull. 
Image by Esther Pearl Watson
Watson is a painter and comic artist. She has an M.F.A. from CalArts. Her paintings have exhibited at Webb Gallery and Susanne Vielmetter LA Projects, and worldwide, including Maureen Paley in London and Antonio Columbo Arte Contemporanea in Milan. Her award-winning comic, "Unlovable," is published in Bust Magazine and with Fantagraphics. She has published "Blood Lady Commandos" with Vice online and "Welcome to Crapland" with Adult Swim online. She currently teaches at Art Center College of Design in Los Angeles.
For more information on this artist, visit:
"Kuroshio"
"Kuroshio" gets its name from the ocean current that originates in Japan and rotates clockwise to join a larger, circular Pacific Ocean current. That same path brought Miyazaki's ancestors from Ehime, Kumomoto, and Yamaguchi, Japan, to Seattle, San Francisco, and Honolulu.
Miyazaki's exhibition tells a story of immigration and migration. It begins by documenting the reuse of buildings from the Tule Lake and Heart Mountain Japanese internment camps, where members of Miyazaki's father's family were incarcerated during World War ll. The word "camp" is used by most Nisei, or first-generation Japanese Americans, to describe both the physical place they were held, as well as the overall wartime incarceration experience itself. Miyazaki's interests lie in examining the changing value of architectural forms constructed as a result of wartime hysteria and racist attitudes. The work continues by documenting additional elements and moments from Miyazaki's personal history that communicates something larger about our shared humanity.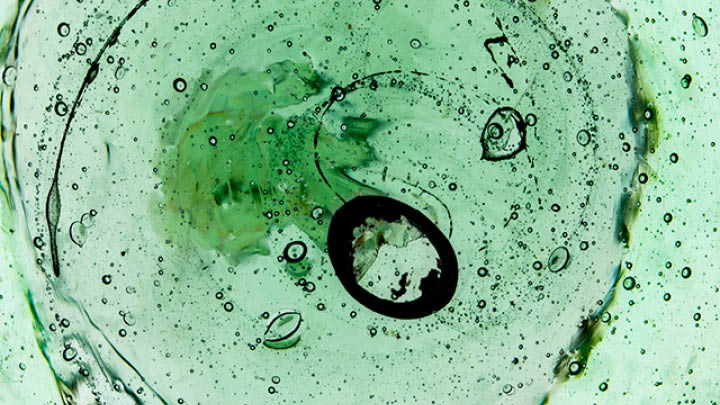 Float by Kevin Miyazaki
Miyazaki is an artist and photographer based in Milwaukee. His artwork focuses on issues of ethnicity, migration and place, often addressing family history and the incarceration of Japanese Americans during World War ll. Miyazaki was born and raised in suburban Milwaukee, culturally and physically far from ancestral roots in Japan, Hawaii, and the state of Washington. His photographs have been exhibited at venues including The Museum of Wisconsin Art, Hyde Park Art Center, Madison Museum of Contemporary Art, Haggerty Museum of Art, Griffin Museum of Photography and The Center for Photography at Woodstock.
For more information on this artist, visit:
**
Contact: 
Colin Matthes
Gallery Director
University of Wisconsin-Parkside
262-595-2565
gallery@uwp.edu