UW-Parkside's First Annual Spanish Colloquium
Published: May 10, 2022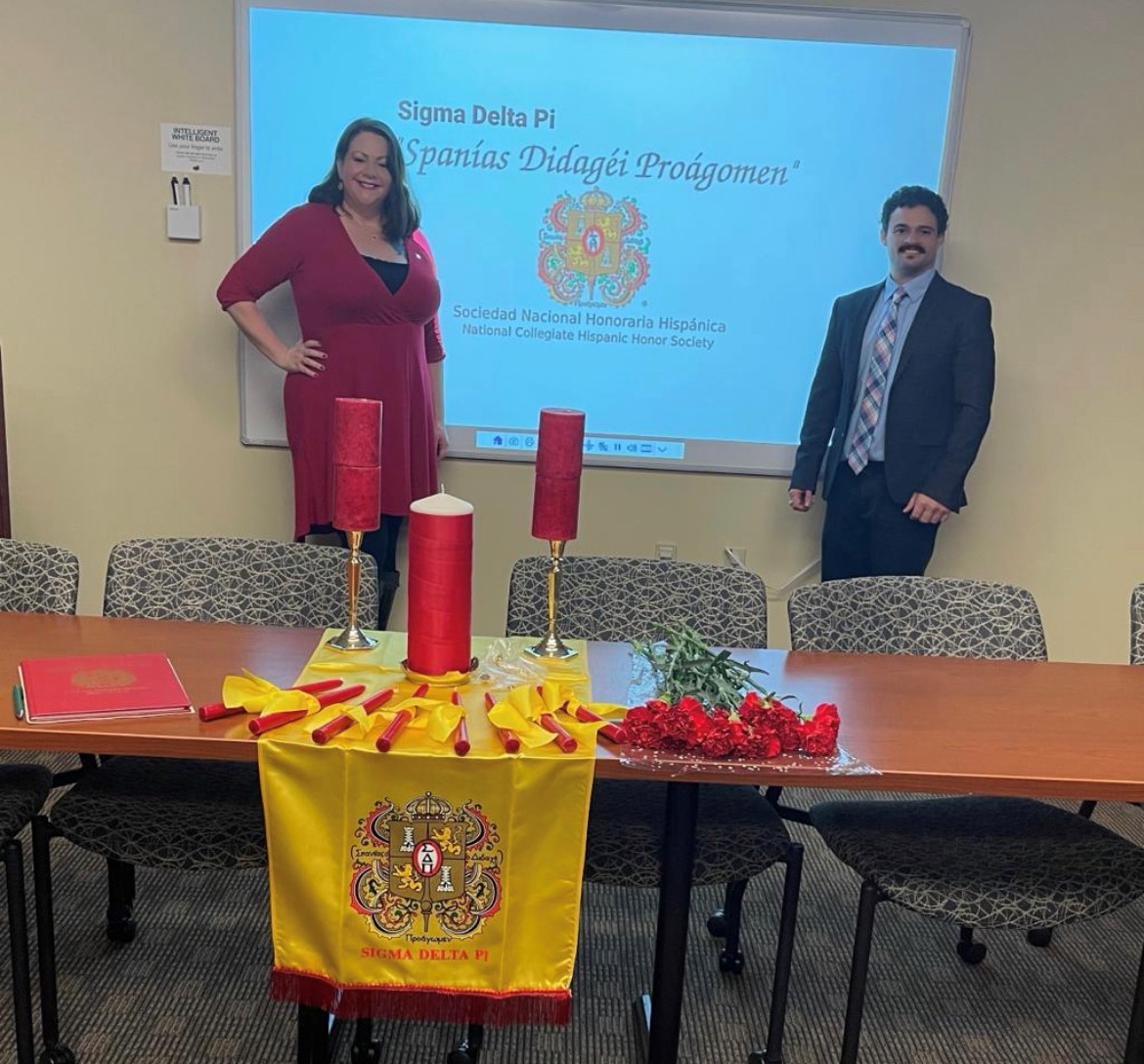 The Spanish Program of the Department of Literatures and Languages at UW-Parkside held its first annual colloquium in the Black Box Theatre on April 21, as part of the 10th Anniversary of the Rita celebration. The conference, with this year's theme of "Tertulia: Una noche bohemia," was a wonderful showcase of the brilliant work happening in Spanish classrooms at UW-Parkside.  
 Students presented original research with topics, ranging from femicide in Latin America to Chicanx literature. Art Professor Lisa Marie Barber gave an insightful talk on Mexican American identity and her art, followed by a clay-bowl making demonstration with attendees. Spanish professors Dr. Rusquin Chádez Ibarra and Dr. Sarah Piña, along with Dr. Cristina Campos, from the University of Michigan, presented current research as well. Students from Professor Chádez's class presented the classic Spanish play El sí de las niñas (The Maiden's Consent).  
The day culminated with the second official ceremony of Sigma Delta Pi, the National Collegiate Hispanic Honor Society, which established its first chapter Alpha Beta Mu at UW-Parkside last fall. The conference concluded with a jovial reception celebrating the new initiates and the day as a whole, along with faculty, family, and friends. It was truly a dynamic day of culture, effective creation and circulation of knowledge, as well as conviviality.