UW-PARKSIDE PRESENTS SPECIAL PERFORMANCE BY DR. SAHOKO SATO TIMPONE AND PROFESSOR FUMI NAKAYAMA
Published: March 29, 2019
On Friday, April 5, the UW-Parkside Music Department and the College of Arts and Humanities will present a special music performance at 7 p.m. in the Bedford Concert Hall, featuring Dr. Sahoko Sato Timpone, mezzo-soprano, and Professor Fumi Nakayma, piano. The free program will include works by Brahms and Beethoven, "Japanese Tanka Poetry" and "Siete Canciones Populares Españolas."
Sahoko Sato Timpone was born in Tokyo and grew up in Germany and the United States. She is a graduate of Manhattan School of Music and the New England Conservatory. She received her Doctor of Musical Arts degree in performance from Rutgers University. She is also the recipient of multiple grants and awards. She currently serves as Assistant Professor of Voice at Florida State University.
As a concert soloist, she has performed with the Seattle Symphony, Oregon Symphony, Chautauqua Symphony, New York Choral Society, and with the New York Symphonic Ensemble among many other groups. She has performed at many prestigious venues such as the Lincoln Center's Alice Tully Hall, the United Nations and Carnegie Hall. She will release her first solo CD titled 'Japonisme' later this year.
Fumi Nishikiori-Nakayama earned her Bachelor of Music in Piano and Harpsichord degree from the Chicago Musical College of Roosevelt Uni­versity and Master of Music in Piano and Early Music/Harpsichord from Indiana University, where she was the recipient of numerous awards in­cluding the prestigious Rudolph Ganz Memorial Award, and Willi Apel Scholarship.
As a conductor, she has conducted Indiana University Symphony Orchestra, IU Ad-hoc Orchestra, IU Opera Workshops. Her love for vocal music and theater lead her to remain as one of the opera coaches for Indiana University Opera Theater for 6 years.
Currently, Ms. Nishikiori-Nakayama is an adjunct faculty member of the Carthage Music Department as well as the University of Wisconsin-Parkside Music Depart­ment. She is a Juilliard School Dalcroze Institute certified instructor of Dalcroze Eurhythmics and often gives demonstrations and lectures to music teachers and students in the Midwest. She frequently performs as a member of Cecilia Trio, and also collaborates with greater Milwaukee and Chicago area artists.
Free parking is available after 6:30 pm.
Dr. Sahoko Sato Timpone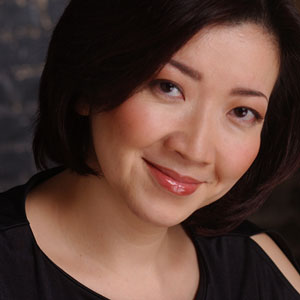 Professor Fumi Nakayama