Take Your Child to Work Day Included Programming Robots
Published: May 9, 2018
It was take Your Child to Work Day at UW-Parkside, on April 26th, 2018.  Kiddos had the opportunity to make slime in the science labs, program robots, investigate a crime scene, learn how to use a light saber, and more!
Students got a brief training by Matthew McPherson, UW-Parkside Computer Science Department's incoming System's Administrator, before allowing them to design and run their own robot programs.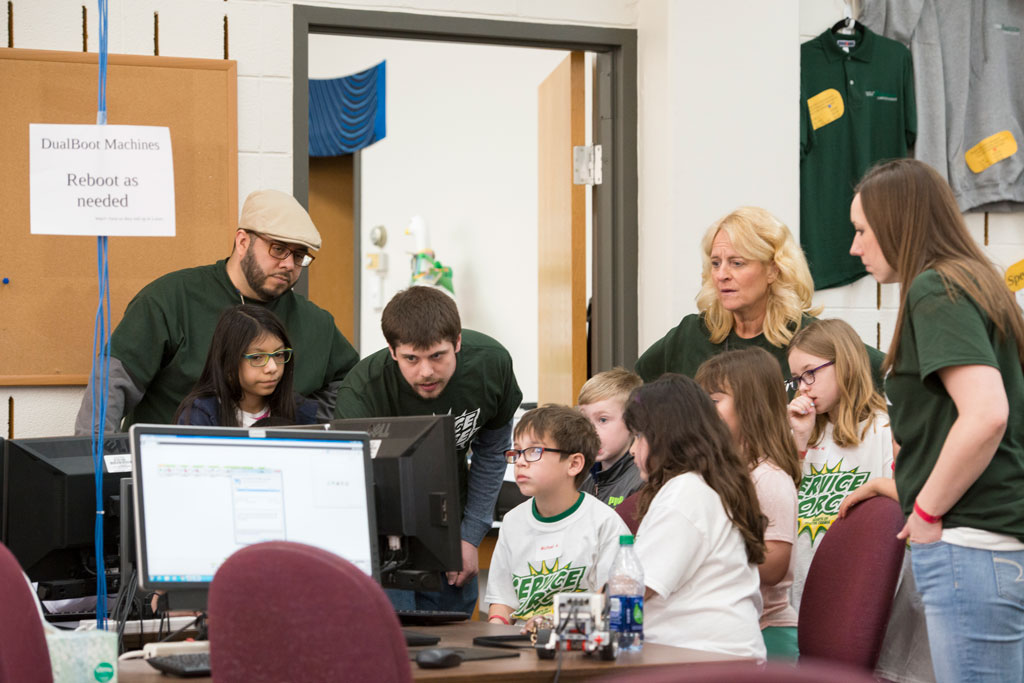 After designing the program which tells the robot what to do, the students downloaded their program into the robot, and then had their robots execute their code to make them move, play notes and tones, or navigate through the floor maze.