Tales from the Virtual UW-Parkside Campus | Teizan Logarta
Published: May 5, 2020
By:

UW-Parkside Marketing & Communications
SOMERS – Every new semester brings challenges and opportunities. None, however, quite like the spring 2020 semester thousands of colleges and universities around the world adapting to a virtual learning environment. The University of Wisconsin-Parkside College of Natural and Health Sciences faculty and staff have been vigilant in making sure they are not only present in their students' minds, but that they are actively making sure students have everything they need to succeed. The focus has generally been how to help students who have had to transition from taking a class in a physical space to moving online, but what about students who were already engaged in an online program? Things surely couldn't be that different, right? Well, not necessarily.
Kenosha resident Teizan "Tei" Logarta is a student in the Health Information Management and Technology (HIMT) undergraduate degree program here at Parkside. She got into the program because she's always been interested in pursuing a career in healthcare, but physically going to school was not an option for her because she is a working mother with two children at home. Given that the program is completely online, she hasn't had to deal with the same transition other students have, but it's required some re-evaluation of her work-life balance.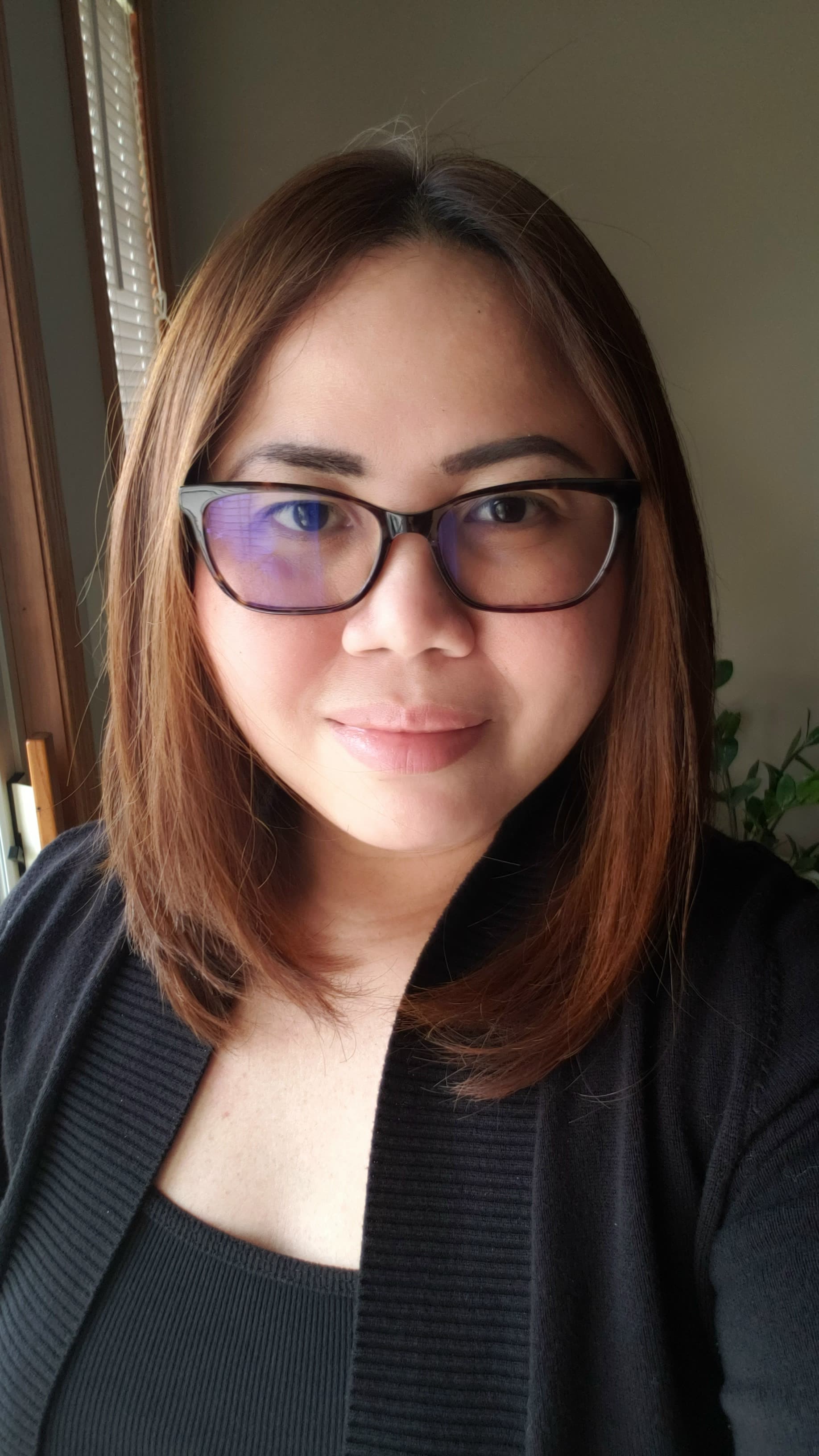 Teizan Logarta
"I do not need to adjust from physical to online learning as the HIMT program is 100% online. However, it has always been a challenge to balance work-school-personal life," said Logarta.
Logarta has faced other challenges due to the ongoing COVID-19 pandemic. Her two children have had to engage in online learning, so that means more time is required on her part to make sure they are staying on task.
"On the bright side, having the kids at home all the time is an opportunity for more bonding with them," said Logarta. "But, I must admit that it does distract me from doing my own school assignments. Apart from assisting them with their school, they also want me to spend more time with them playing, watching shows, learning to cook/bake, and doing arts/crafts."
As we move into the second month of Wisconsin's Safer at Home executive order, being at home all the time has become the "new normal" for Logarta, as well as others. Since there's still no known vaccine, it's caused quite a bit of worry, but Logarta has had to keep busy. Staying connected and staying on task have helped her focus.
"For students who are adjusting to a new world of online learning, time management is essential, so create a schedule. Also, do not hesitate to reach out to your teachers/professors or your fellow classmates if you have questions," said Logarta.
As someone in healthcare, Logarta has additional advice he encourages everyone to follow. "My advice is to follow the guidelines set forth by health and local authorities. I know that this situation has been hard for some of us, but we will get through this together."
Media Contact:
John Mielke
Communications Director
University of Wisconsin-Parkside
Office Phone: 262-595-3226; Cell: 262-902-9355
E-mail: mielkej@uwp.edu