Winter 2015 Commencement
Published: December 9, 2015


Panoramic photo taken by Chancellor Debbie Ford of the Winter 2015 Graduating Class

Close to 300 students were eligible to participate in the University of Wisconsin-Parkside Winter 2015 Commencement ceremony in the university's Sports &Activity Center Saturday, Dec. 12. The large number of potential graduates continues a trend spanning the past half-decade.

As part of her welcome remarks, Chancellor Debbie Ford told the audience of over 2,000 in the De Simone Gymnasium that UW-Parkside has awarded more undergraduate and graduate degrees in the past five years than during any other five year period in UW-Parkside history. 
In addition, graduate number 23,000 crossed the commencement stage Saturday. University records indicated that 22,913 people had earned a UW-Parkside degree before Saturday's ceremony.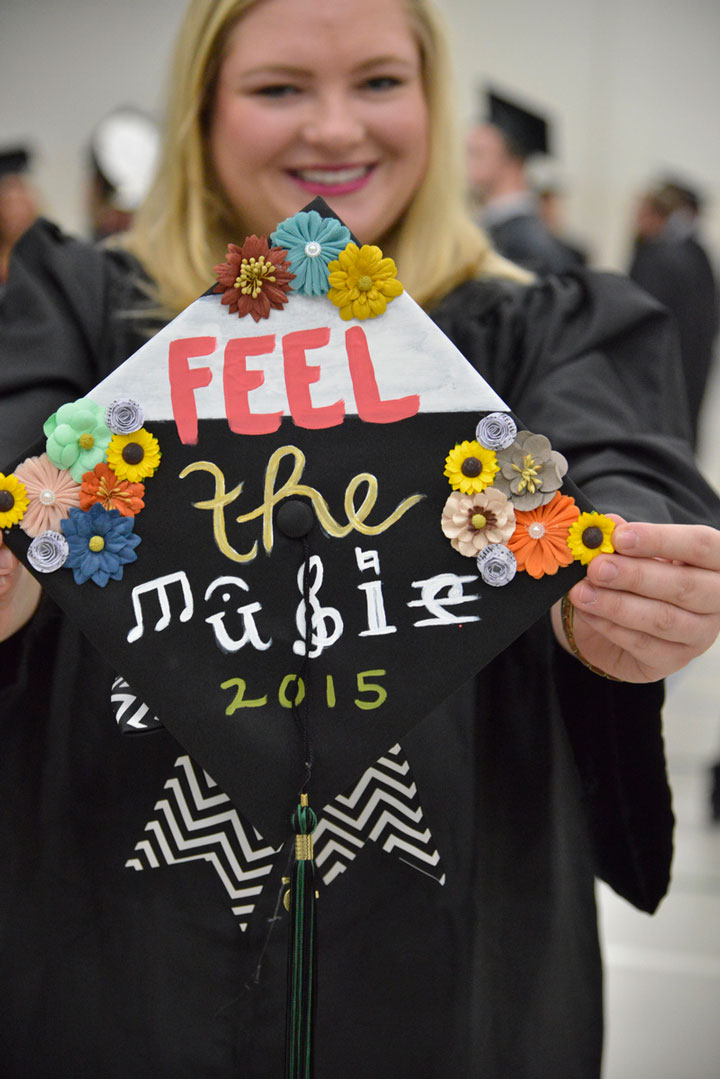 Ford reminded graduates that it was their dedication and commitment to learning that has prepared them to take the next step after graduation. "While you are striving for that 'next level,' I encourage you to stay connected to your community," Ford said. "The reason you have worked hard and put in long hours of study to achieve success here at UW-Parkside is so that you can be a valued member of your community and our society."

Commencement Speaker

Cory Mason III, a 1972 alumnus with majors in business management and chemistry, told the Winter 2015 graduates that UW-Parkside provided a new option for him in 1968. Mason was planning to attend the UW two-year center in Racine and then transfer to UW-Madison. "Fortunately, UW-Parkside came into being," Mason said. "I fell in love with the faculty and with being on a campus where I was much more than just a number."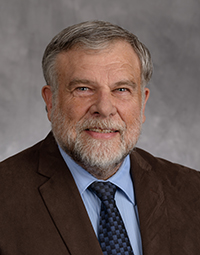 Mason told graduates that it was now their turn. "And by that I mean, it's your turn to lead the effort to address the challenges, the dangers, and the opportunities that confront all of us today." His advice to to the class was to be guided by four Cs -- courage, curiosity, civility and community. 
Mason is currently chief information officer and director of global technology at Twin Disc, Inc. in Racine and received a Distinguished Alumni Achievement Award in May.
Regent Welcome 
Commencement ceremonies at University of Wisconsin campuses across the state always include a welcome and congratulations from the UW Board of Regents. Margaret Farrow brought that message to Parkside graduates. She emphasized that commencement is not the finish line, but a beginning. As graduates, she said, "you will be learning in every, way shape and form from here on out. You have to be open to that."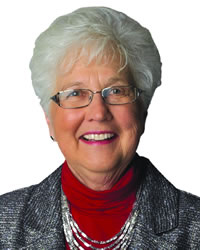 Prior to serving on the Board of Regents, Farrow was elected to the Wisconsin State Assembly in 1986, then to the State Senate in 1989. In May 2001, she was sworn in as Wisconsin's 42nd lieutenant governor. In that role, she served as chair of the Governor's Work-Based Learning Board, co-chair of the Governor's Task Force on Invasive Species, and chair of the Wisconsin's Women's Council.

Outstanding Graduate Awards

The Outstanding Graduate Award recipients for Winter 2015 included students with regional ties, state ties, and global ties. 
The Chancellor's Award honors the top graduate in the class. For Winter 2015, that honor went to Xincen "Luke" Duan. Earning Dean's and Provost's List honors each semester, taking the maximum number of credits allowed per semester (18), and achieving a 4.0 grade-point average, it's no wonder his faculty nominators called Duan "off the charts academically." 
Outside of his own classroom pursuits, Duan served as a chemistry and mathematics tutor and chemistry lab assistant. He started a course designed for the community on learning Chinese. As a 12-year-old from China visiting his granduncle and grandaunt in Racine, Wis., Duan was introduced to their alma mater -- UW-Parkside. With their encouragement, he chose to continue his studies in the U.S.
He told classmates that achieving accomplishments is like successful cooking, there has to be a good recipe. "The first ingredient is luck," Duan said. "Not the luck of winning the lottery. It's the luck that surrounds us like air and most of us take it for granted."
That luck at UW-Parkside, Duan said, included having great professors "teaching us, guiding us, and mentoring us through the sea of knowledge." Luck is also having the support of family and friends.
While luck is great, Duan said, it is never enough. "There is a second ingredient to the recipe that truly defines us and that is our effort."

Miguel Garcia is not only an outstanding student, his track and cross country coach Micah VanDenend calls him a special kind of student-athlete. "Miguel possesses an unrelenting passion for excellence," VanDenend said.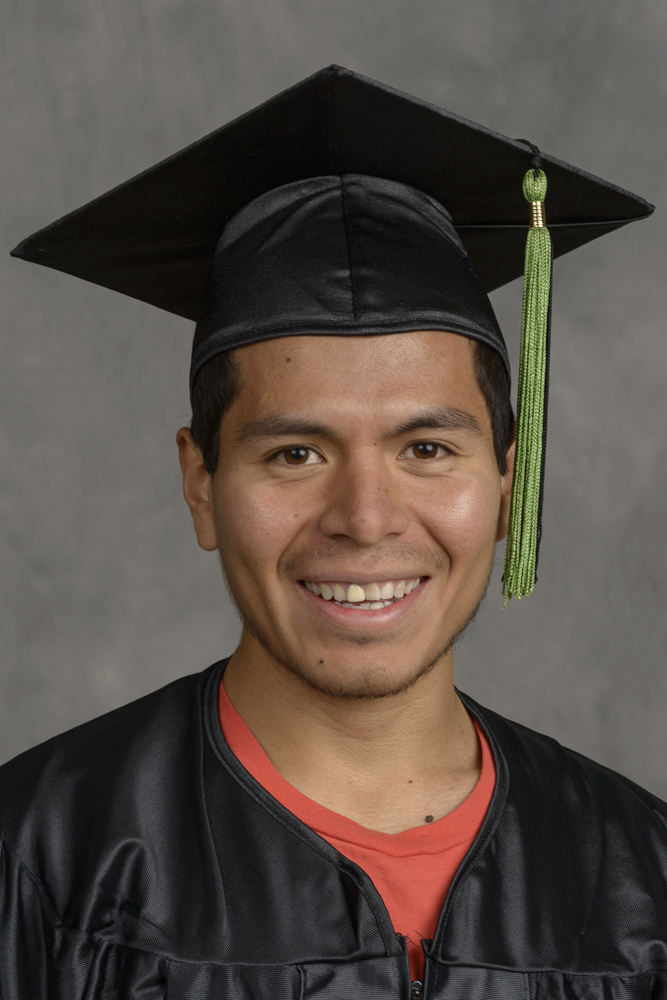 Academics and sports are only part of Garcia's story. He is a certified vision screener who has volunteered with Prevent Blindness Wisconsin. He helps with vision screening in Racine elementary schools where his ability to speak Spanish can be a comfort to many children.

John Hansen grew up in a small central-Wisconsin town. Beginning his studies at UW-Parkside, which is the most diverse campus in the UW System, was a minor culture shock.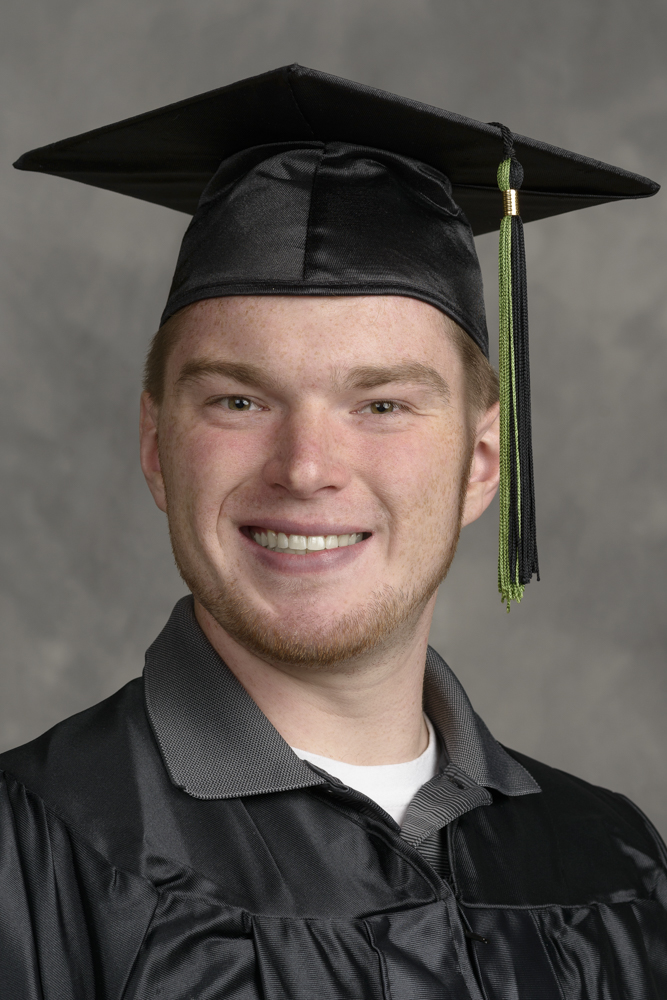 But, Hansen says, the opportunity to study in a more diverse culture was exceedingly relevant "in order to develop a more comprehensive understanding of sociological perspectives." Hansen has applied to the sociology Ph.D. program at UW-Madison for fall 2016.

Mai Moua is the youngest daughter in a family with five siblings in college, and she will be the first to complete her bachelor's degree.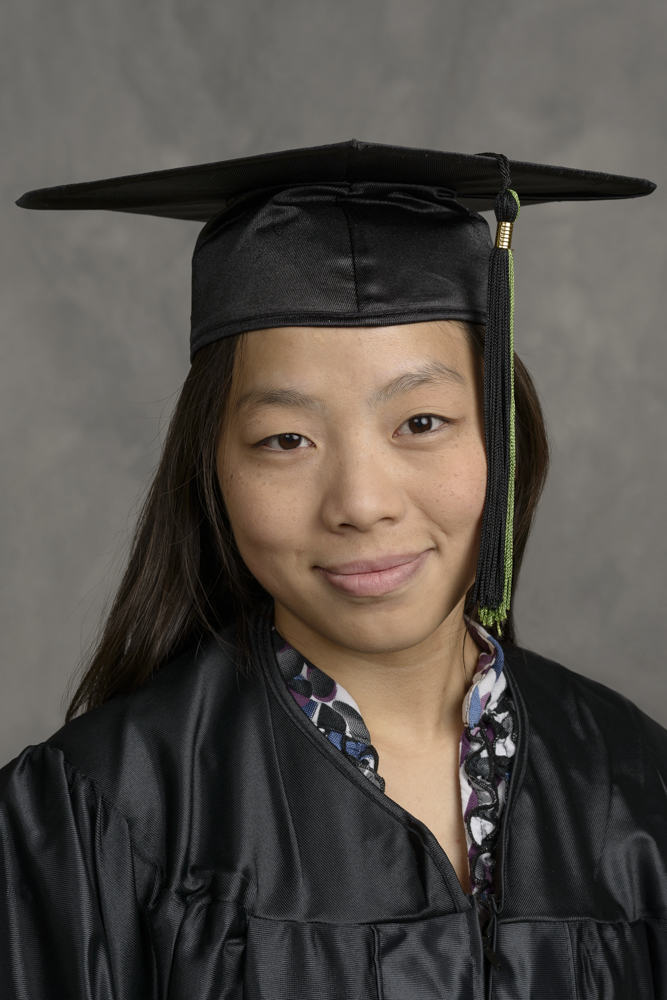 Her father encouraged his children to find a passion and strive to make it happen. Back in elementary school, Moua knew that she wanted to be a computer scientist – or a teacher – and has set her sights on becoming a computer science professor. Moua was an intern in the Parkside App Factory where her ability to adapt quickly to new and unfamiliar technology made her an asset on design and prototype teams.

Inaugural Degree

Two years ago, UW-Parkside joined UW-Extension and four other UW System campuses to offer an online master's degree in sustainable management. Kenneth Holdorf, Pleasant Prairie, Wis., who completed the program in August, was the first master's in sustainable management graduate to participate in a Parkside commencement ceremony. The program helps prepare business leaders to balance natural, social, and financial systems and provides a strong foundation for building careers that require advanced systems-thinking skills.  
Finnish Degree 
Not every student participating in the commencement ceremony received a degree from UW-Parkside. Roosa-Maria Manninen, a student at Mikkeli University of Applied Sciences in Finland, completed the final courses of her applied sciences degree in business management at UW-Parkside. That meant she missed her graduation ceremony in Finland. She was recognized for her Mikkeli degree during the Parkside ceremony. UW-Parkside and Mikkeli University signed academic partnerships in 2014.