Hey friends!
I hope the semester is going well from online and afar. In these tough times, we, the campus, just want you all to know that we support you, are thinking of you, and are proud of each and every one of you for adapting to new ways of learning, living, and adjusting every day.
We are especially thinking of those of you that are seniors this semester, and will be graduating in a month. We still want to celebrate you! Be proud of everything you have accomplished in your college career; including getting through this pandemic and finishing the semester online. We know Graduation Send Off is not happening due to these circumstances, where you'd have an official photo taken of you with your cap and gown.
Nonetheless, we want to encourage all students to take your best selfies celebrating you and this time. Send it/share it with us! Seniors, how are you celebrating? Is it with Parkside gear? Your cat/dog/lizard/fish? Is it with your mom/dad/siblings/other? If you haven't taken many selfies, or you are looking to up your selfie game during quarantine, here are some ideas on how to do that!
Select the right background
This sounds simple, but it can be complex depending where you are. I always like to have a basic background that isn't too distracting. If you are doing a tighter crop of a selfie, the background won't be seen as much.
Mirror selfies are very common, and you can do that too. If you take a photo of yourself in the mirror, make sure you find the right angle that makes you feel comfortable. I find that standing straight onto the mirror, and bending the knee just a little can give you a good angle. But also make sure the mirror is clean and there isn't anything in the photo that will be distracting.
If your mirror is in the bathroom, make sure to not get the toilet in the photo…you would be surprised at how often I see this!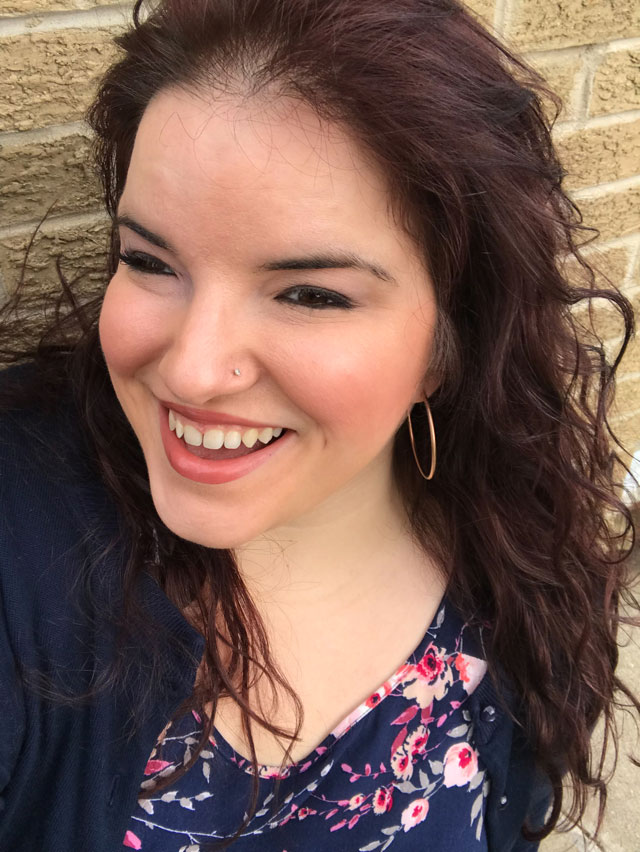 Simple background, but still fun!
Avoid harsh light; standing in front of a window with your back to the window will not give you good natural light. It will blow the photo out with too much light, like the first example here.
Try and face the window with the light on your face. This will create some beautiful lighting on your face! In the second photo, I just turned the opposite direction and brought the phone in closer to my face. Look at all that beautiful even natural light!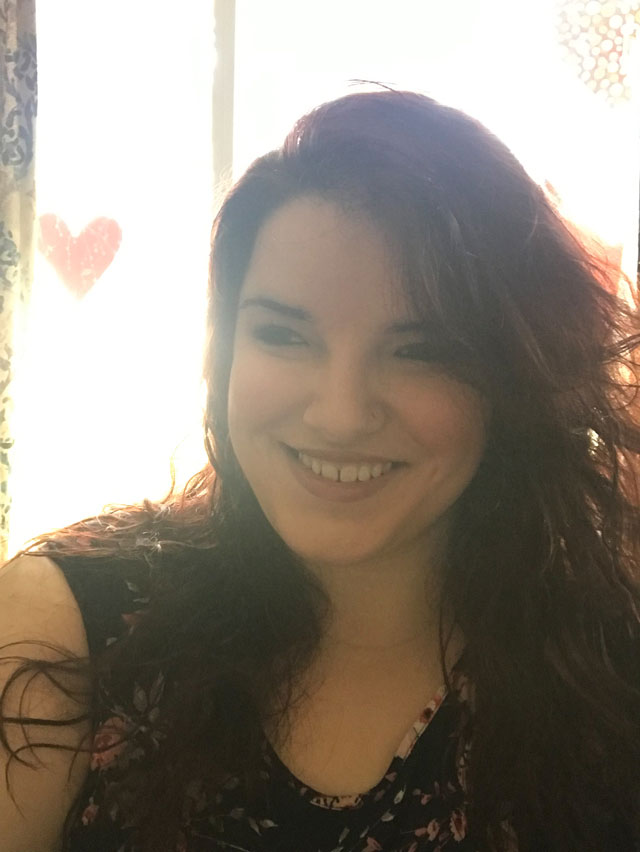 Too much background light!
Don't be afraid of trial and error! You have to try different angles to find what flatters you personally the best, as well as what you like the best. If you take 50 different ones and you get 3 you like, awesome! You can delete the others!
Try pulling your shoulders back and standing up straight. Then tilt your head and shoulders different ways to try something different.
I have found, that whatever way I part my hair, I usually tilt my head that direction. It tends to be the angle I am most comfortable with.
Try to avoid holding the phone below your chin and photographing upwards. You will get the result shown here. It's spectacular, right?! Ranger Bear wasn't so sure if this was the best selfie I've ever taken.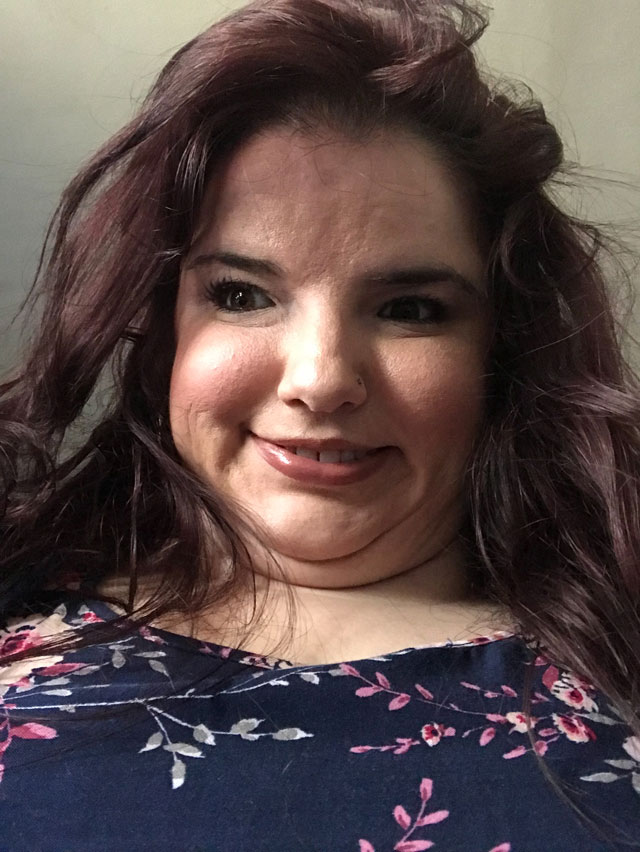 It's spectacular, right?!
Don't be afraid to crop your image, even if it is just a little bit. Life happens, and you might need to crop the dog out of your photo. (Although, who would want to crop the dog out?!)
These examples are very subtle, but it takes out the background a little bit, and focuses more on the face.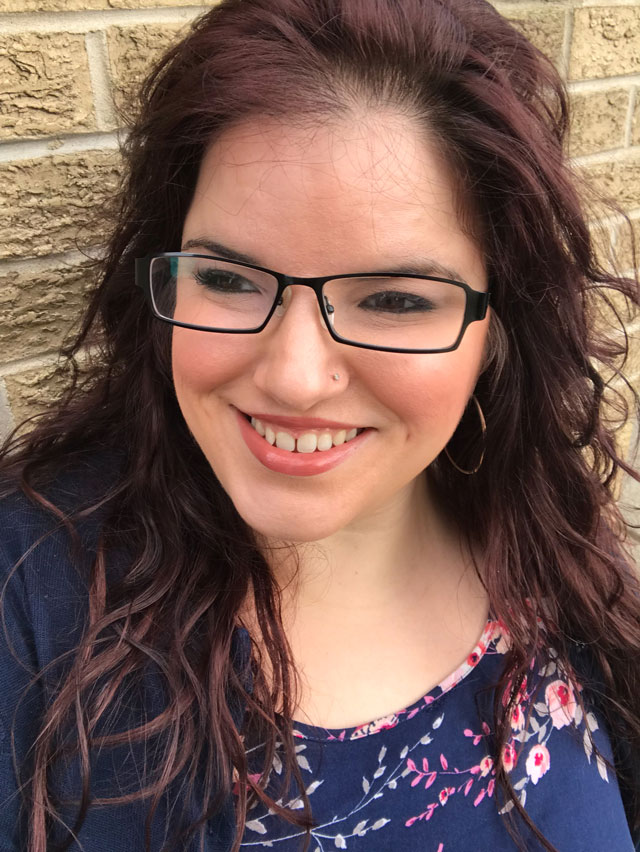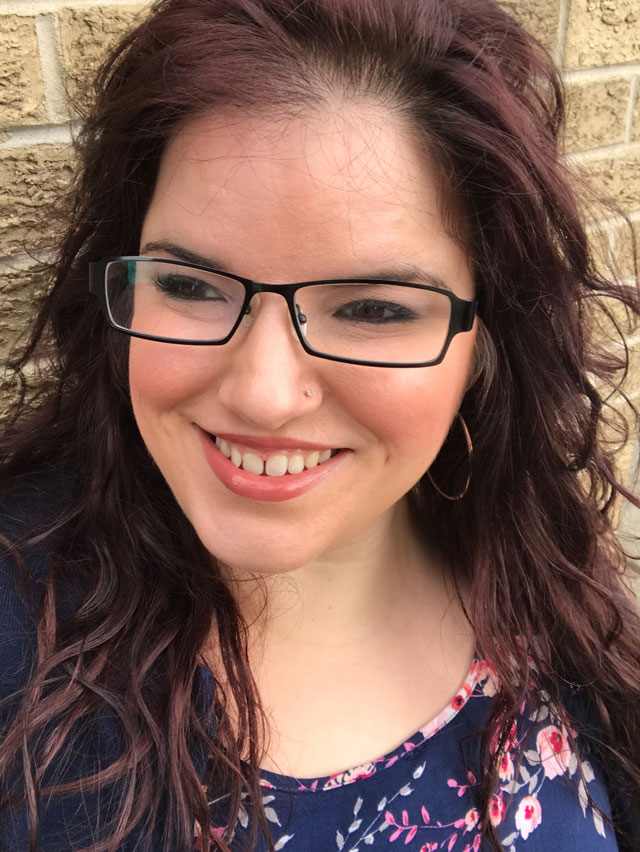 Selfies are FUN! They can be a form of self-expression. There are some really clever photos you can take. You can use your self-timer on your phone if you want to get creative. When you're quarantined, you gotta make sure to beat yourself at Uno! I used the self timer on this example.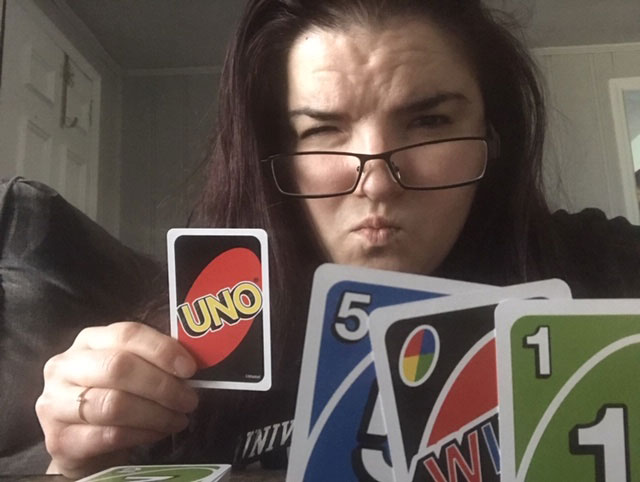 We hope to see your selfies soon! Parkside gear, fancy dresses or tuxes, or your comfy clothes- you decide! Keep smiling, being positive, doing that homework and studying, washing your hands, social distancing, and being kind to one another. We need kindness in the world right now more than ever.
My best to you all,
Alyssa Nepper
University Photographer