BE INFORMED.
The University of Wisconsin-Parkside has had an active program in civic engagement, promoting volunteerism, internships and community based learning projects.  In 2006, it was part of the American Democracy project, preparing students for active participation in the 2008 election process through cooperatives across diverse departments and community partners. Community engagement is a nationally recognized hallmark of distinction for UW-Parkside embedded in an institutional commitment fostering civic-minded students, alumni, staff and faculty who provide scholarship, leadership, resources and services to the local and global community.
During the Fall semester of Presidential elections, the College of Social Sciences and Professional Studies leads a campus wide Election Experience for students, community members, and staff.  In 2016, UW-Parkside's voting rate was 56.7%, more than 6 points over the national average.
There are no upcoming events at this time. Please check back later.
Alisson Anguiano Salas
Latinos Unidos President
Student Government Speaker
Mock Trial Vice President 
Andrew Goodman Foundation Ambassador
FIRST TIME CITIZEN  |  FEB 11 2021
First Time Citizen When I first immigrated to the United States, excitement was the last emotion I felt. I knew nothing about the language or the culture, all I knew was that I did not speak English and I was leaving me entire family behind. I was born and raised Mexico so the idea of living in an entirely different country was crushing. When my mother and I finally arrived in the country, I was immediately enrolled in second grade with all the other Hispanic kids in a bilingual class. I believed the transition to be like what many other immigrant children experience: daunting and confusing. It took years for me to adjust and, to this day, I still find myself constantly learning how to. The first thing I learned as a child was to constantly explain where I was "really from", because stating that I was from Wisconsin was not sufficient. At first, I had no issue doing this for others because I am proud of my origin, but as I aged, I realized the true meaning behind this statement. This question was asked as a way to acknowledge me as an outsider without having to directly say it. I have noticed questions like this be more consistent, and it was not until I was in high school that I became not only more aware, but also more educated on matters like this. While taking the American Government course, I noted that topics focusing on race, immigration status, and politics were highlighted especially because of the 2016 Presidential Election. Due to this course, I began to connect my past experiences with all the political stances that were occurring and realized that the questions I received throughout my childhood were no coincidence. The more I began to learn, the more powerless I was as a 16-year-old. I wanted to be able to change the way people like me were viewed in this country, but I had no idea where to begin. I realized that since it was election season, the students 18+ were most likely eligible to vote. I began to encourage as many people as I could to vote until I was asked if I was planning to follow my example and vote myself. I had not thought about myself voting because of my age, but I also realized that my immigration status at the time would not permit me either. That realization made me feel even more motivated to pursue my own citizenship so that one day I would participate in our democracy in hopes of changing perspectives and advocating for my community. I am happy to announce that I became a citizen November 8th, 2020 only a few days after the Presidential Election. Although I did not vote during the election, I was still highly active trying to engage all who were eligible to vote. It might seem odd that someone who could not vote was so civically engaged, but my ineligibility was a main reason why I become so involved. My experience with politics and my community was also a leading factor for my engagement. Many who are able to participate in elections take for granted just how much power they possess and how that can affect people like me. Now that I can vote, I will continue to encourage others to do so, while reminding myself of the privilege I now hold.  
On April 6th, the Wisconsin Spring Elections will take place. Many believe that the most important election is the presidential election, but state and local elections are just as important. These elections are pivotal to each state and its residents. I encourage you all that have the privilege to vote to take some time and head to the polls. If you would like more information, please visit https://myvote.wi.gov/en-us/. I'll see you all there! 
Esmeralda Aguilar
Political science major
Parkside Student Government speaker
Latinos Unidos president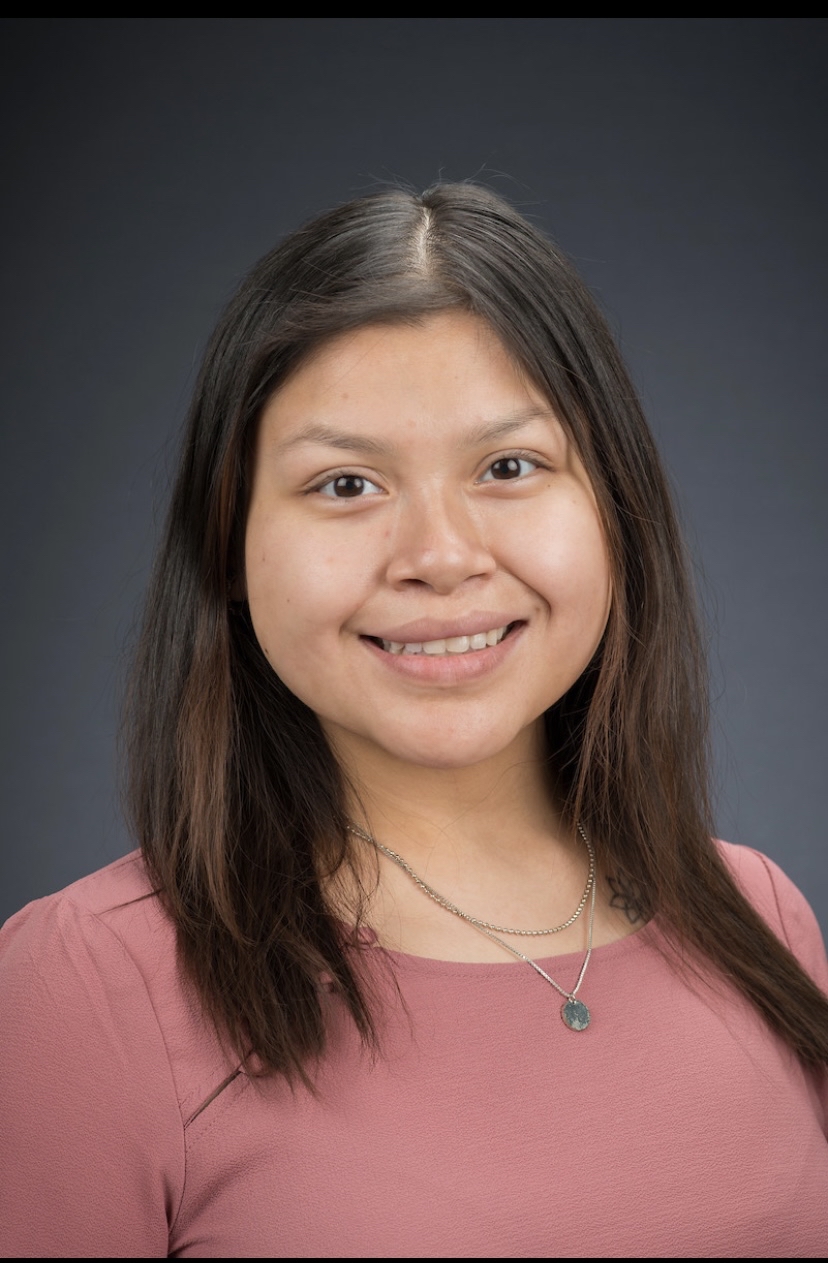 FREQUENTLY ASKED QUESTIONS
WHAT ARE THE REQUIREMENTS TO REGISTER TO VOTE?
To register in Wisconsin, you must:
Be a citizen of the United States
Be a resident of Wisconsin and have resided at the registration address for at least 28 days prior to the election
Be 18 years old
Not have been convicted of treason, felony or bribery, or if you have, your civil rights have been restored after completion of your sentence or a pardon
Not have been found by a court to be incapable of understanding the objective of the electoral process
Not make or benefit from a bet or wage depending on the result of an election
HOW DO I VOTE IN PERSON?
Vote Early | Wisconsin voters can also vote before Election Day through a process called absentee in-person voting. The period for absentee in-person voting runs from Tuesday, October 20, 2020 to Sunday, November 1, 2020, but dates and hours may vary based on where you live. You can vote absentee at your local municipal clerk's office.
Vote on Election Day | Voters registered in Wisconsin can look up where to vote on Wisconsin's site
WHAT DO I NEED TO BRING WHEN I VOTE?
You will need to show a photo ID to vote in Wisconsin. An acceptable photo ID is not required to contain a current address. These photo IDs are acceptable and can be unexpired or expired after the date of the most recent general election.  
Wisconsin DOT-issued driver license, even if driving privileges are revoked or suspended
Wisconsin DOT-issued ID card; military ID card issued by a U.S. uniformed service; U.S. passport; an ID card issued by a federally recognized Indian tribe in Wisconsin
Obtain a UW Parkside voter ID
An unexpired veteran's photo ID card issued by the Veterans Health Administration of the federal Department of Veterans Affairs
An unexpired certificate of naturalization that was issued not earlier than two years before the date of an election 
A unexpired driving receipt issued by Wisconsin DOT (valid for 45 days)
An unexpired ID card receipt issued by Wisconsin DOT (valid for 45 days).
Voters without ID: If you are unable to provide photo ID, you will be able to vote a provisional ballot. Your provisional ballot will not count unless you provide an acceptable photo ID to your municipal clerk in person by 4:00 p.m. the Friday after the election.
HOW DO I MAIL-IN VOTE?
Wisconsin will mail all registered voters an application to vote absentee prior to the election. You can request an absentee ballot for WI via the link below.
The deadline to request a ballot by mail is (received by) Thursday, October 29, 2020.
When your ballot arrives, read it carefully and follow the instructions to complete it and return it.
WHERE CAN I BUY A STAMP?
Stamps can be purchased on-line and at the UW-Parkside Student Center Campus Concierge desk. Some local municipalities include postage on the absentee ballot envelope. If postage is not included, the recommendation is two stamps per ballot.
KEY DATES AND DEADLINES
KEY DATES AND DEADLINES
Election Day | NOV 3

Registration Deadlines
In person | OCT 30
Absentee Ballot Deadlines
Request | Received by OCT 29
Return by mail | Received by NOV 3 by 8:00 p.m.
Early Voting 
In person | OCT 20-NOV 1
Dates and hours may vary based on where you live
ENGAGEMENT FELLOWS
CSSPS hired three Engagement Fellows to lead campus with voter registration, voter education and voter engagement for the November 2020 election. Fellows will develop and implement a plan on remote voter engagement. They also work with their campus administrators, faculty, staff and student leaders to help register and engage students in the election process. Get ready to hear more from these three UW-Parkside students, as we roll into fall!
NSLVE REPORTS
UW-Parkside takes part in NSLVE (National Study of Learning, Voting, and Engagement). For the 2016 election, analysis was based on the voting records of 9,784,931 million students at 1,023 higher education institutions. The study found that 48.3% of all students voted in the 2016 presidential election, which significant variations by race gender, field of student, institution type, and more. 2016 was the second election year that UW-Parkside has participated in the study, in which our university ranked higher in voter turn out than the national average.