Discover America
BUSINESS, INDUSTRY, & ENTREPRENEURSHIP
Strategies for Success

20 July to 1 August, 2020
This two-week course includes lectures and interactive sessions with CEOs, entrepreneurs and business leaders in the Chicago–Milwaukee Economic Corridor, a region that hosts some of the greatest global companies, such as Harley Davidson, Fedex Ground, Jockey International, Inc., Miller Brewing Company, and SC Johnson & Son, Inc., and many start-up companies. You will also visit Frank Lloyd Wright architecture sites in Wisconsin and explore locations in Chicago.
Ready now? Discover America Application
Also available: Personality and Leadership Development
ABOUT THE CERTIFICATE COURSE
Perfect for young entrepreneurs, managers, executives, and aspiring students interested in international business
Earn a two-week certificate from the AACSB accredited business program at the University of Wisconsin-Parkside near Chicago, one of the largest metropolitan areas in the United States
Network with and learn from lectures by top American CEOs, business leaders, and entrepreneurs
Participate in workshops on leadership and personality development
Visit American corporations, including:
Harley Davidson
CNH Fiat
Amazon
Federal Reserve Bank
FedEx
Applications are due 15 April, 2020. View application
Submit visa paperwork by 30 April, 2020. This will help to ensure that your visa appointments are scheduled in time. 
Have your visa appointment by 30 May, 2020. Wait times may exceed one month. Plan in advance to get your visa appointments.
Visa confirmation due date is 15 June, 2020. 
Arrive at the University on 20 July, 2020. You are responsible for travel to the US. 
Program dates are 20 July-1 August. View itinerary
Depart 1 August or 2 August, 2020. You are responsible for travel from the US.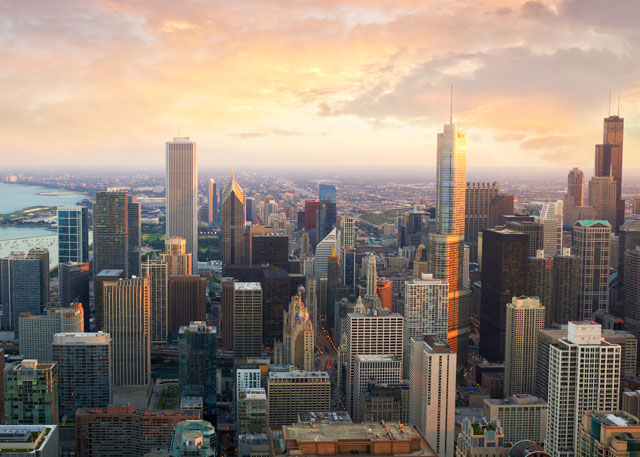 COST

$2,500 USD + airfare from country of travel
INCLUDES:
Accommodations at the University, all food, all transportation (from arrival at Kenosha to departure from Kenosha), all business visits, and a weekend visit to Chicago. Time on your own includes occasions in Chicago and Milwaukee with various options and restaurants.
About accommodations
UW-Parkside is situated between two major American cities on a beautiful, wooded 700-acre campus. Participants will stay in double bedroom apartments with wifi, cable TV, individual suite-controlled thermostats, study area, kitchenette, and a shared lounge per wing.
Participants will also be provided complimentary access to the state-of-the-art gym with indoor and outdoor running facilities and weight rooms.
ITINERARY
Subject to change
Week One  |  20-26 July
20 July | Monday
Arrival at O'Hare International Airport
Pickup and Drop to UW-Parkside

21 July | Tuesday
Welcome and Comments by Dr. Kuruvilla
Introduction activities
"Leadership in America" remarks by UW-Parkside Chancellor Deborah Ford
Lunch
Tour of UW-Parkside
Sailboat tour on Lake Michigan; Kenosha, WI
Dinner

22 Jul | Wednesday
Lecture on Small Business in America by James McPhaul, Director of Small Business Development Center

Lunch

Visit Kenosha Mayor's Office to learn about local government

"Capitalism and the American Economy" lecture

Dinner

23 Jul | Thursday
Corporate visit of Badger Meter
Tour of company and meet leadership
"Implementing Lean Manufacturing Systems and Automation into Your Operations" address by Dominic Cariello, Director of Manufacturing for the Badger Flow Instrumentation Group
Lunch
"An Entrepreneurial Mindset - Features and Tetets" lecture by David Heckbart, Milwaukee 
Dinner in Milwaukee (on your own)

24 Jul | Friday
"Branding Yourself - Creating and Sustaining an Online Presence" workshop
Corporate visit to Case New Holland (CNH) Facility
"Manufacturing in the USA – Current Realities" lecture by executive
Tour of plant and meet with plant managers
Lunch
Visit to Lake Geneva, a resort town in Wisconsin
Local band concert "Gravity of Youth" classic rock greatest hits

25 Jul | Saturday
Visit to City of Skokie, IL
Check-in at Courtyard by Marriott Downtown Hotel Chicago located on the Magnificent Mile
Chicago Federal Bureau interaction and address by Economic Outreach Specialist on "State of the US Economy"
Chicago Architectural Boat Tour. See the skyscrapers of Chicago by boat.
Visit Signature Room on 96th floor of John Hancock Towers for wine and appetizers

26 Jul | Sunday
Chicago Experience Day - freely explore Chicago on your own or with a group
Optional Events
Chicago Margarita Festival, Navy Pier
Millennium park
Taste of Lincoln Avenue 
Relax at the beach
WEEK TWO | 27 July-1 August
27 July | Monday
Morning Sleep-In
Stop at Prime Outlet Mall or Mayfair Mall for brand name shopping or seeing a movie 
Multi-task Activity: Working Together
Dinner 

28 July | Tuesday
"Intercultural Communication in America – Verbal and Non-Verbal" lecture by Dr. Abey Kuruvilla
"Business Law in the USA – Labor and Liability" lecture by Paul Gagliardi
Lunch
Customized aspects of the course for individual participants
Workshops: Team of 4 to Build the Empire from logo to business plan; team work to leadership; and technology to budgeting
Connection with professional in your field
Dinner

29 July | Wednesday
"Human Resources and Hiring in America" lecture by Cory Mason
Lunch
Corporate visit to Fedex Ground Facility in Grayslake, IL
Tour of plant and meeting with plant managers.
"Supply Chain Management and Logistics in America - The Fedex Story" lecture by John Mahar, Global Accounts Manager, Fedex

30 July | Thursday
Visit to Harley Davidson Museum
Privately guided tour of museum "Journey through the History of Harley-Davidson"
Corporate visit to Miller Brewing Company
Tour and exploration of large-scale brewing
Stop at Bavarian-style Miller Inn or outdoor Beer Garden

31 July | Friday
Corporate visit to Amazon
Presentations
Visit Kenosha beach and lighthouse for optional swimming or visiting downtown
Dinner at the home of Dr. Abey Kuruvilla

1 August | Saturday
Final day activities

Depart in the afternoon or depart on 2 August
Are you ready to discover America through business, industry, and entrepreneurship?
Dr. Abey Kuruvilla
Executive Director, International Affairs
University of Wisconsin-Parkside
+1-502-386-1692  |  kuruvill@uwp.edu
Since 1968, the University of Wisconsin-Parkside has been enriching minds and changing lives of those who attend. Small classes and one-on-one faculty attention have been our hallmark, and continue to be part of an experience that brightens futures. Our student-centric approach means students are never taught by assistants, don't get lost in a crowd, and do get to work side-by-side with faculty dedicated to their success.
We also support students by designing custom-tailored degree programs that meet the needs of today's demanding job market, as well as students' unique curiosities. Combining academic disciplines can energize new pursuits and discoveries, so we encourage students to create the interdisciplinary course program that suits their interests.
MORE ABOUT:  UW-Parkside  |  Business Department  |  International Student Services