Student To Instructor - Interview With Terra Wendricks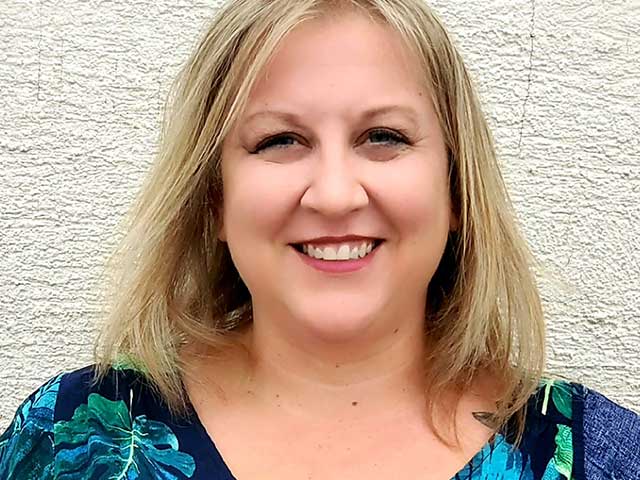 February 2022
As an undergraduate, Terra was undecided when first coming to University of Wisconsin-Parkside back in the Fall of 1997. As a freshman discovering her interests, Terra realized she had found her calling through an introductory class of criminal justice. With helpful advice from her instructors, the next step for Terra was to develop experience through an internship. 
As an intern with the Department of Corrections, in Kenosha Wisconsin, Terra witnessed first-hand her responsibilities as an agent. Common tasks Terra had with her internship included meeting with her parolees on a frequent basis, ensuring they understood their rules and specific court dates. Monthly home-visits and speaking with victims and build her network with agents. The various environments Terra worked in allowed her to develop professional writing and interpersonal communication skills that could not be obtained in a regular educational setting. 
"There was some intimidation at first, but then you realize they are regular people just like you and I who just happen to make a mistake, […] they really are people who got themselves involved in a situation [so] how can you help them rebuild from there, and repair the damage that they've done, and learn how to not make that mistake again." 
Terra's experience with her internship led her to apply right away for a position with the Corrections Department. A few months later, Terra was then fully employed just months after graduating in 2001. Terra took all that she had learned throughout her internship, and for 14 years Terra worked as a probation and parole agent in the sex offender unit. Terra was then promoted in 2015 as a supervisor for the agents within that unit. Terra has recently transitioned again through the department, taking on the role of Assistant Chief with the Department of Corrections.  
"None of that would [have been] possible if I hadn't started at Parkside and had the internship experience." 
Terra is back again at Parkside, now teaching as an Associate Lecturer in Criminal Justice. By using her personal experiences and current information from her career, Terra will be applying real-world knowledge within her classes. With great intentions, Terra plans to guide the new generation of students who potentially share a similar passion as she did back in 1997.  
"The value of an internship is you can see what you like, if you like it or don't like it before you set foot in the door." 
Bridget Stella
Multi-Media Communication Intern
Office of Community & Business Engagement