Learning Skills for Her Career - Interview With Jessica Cole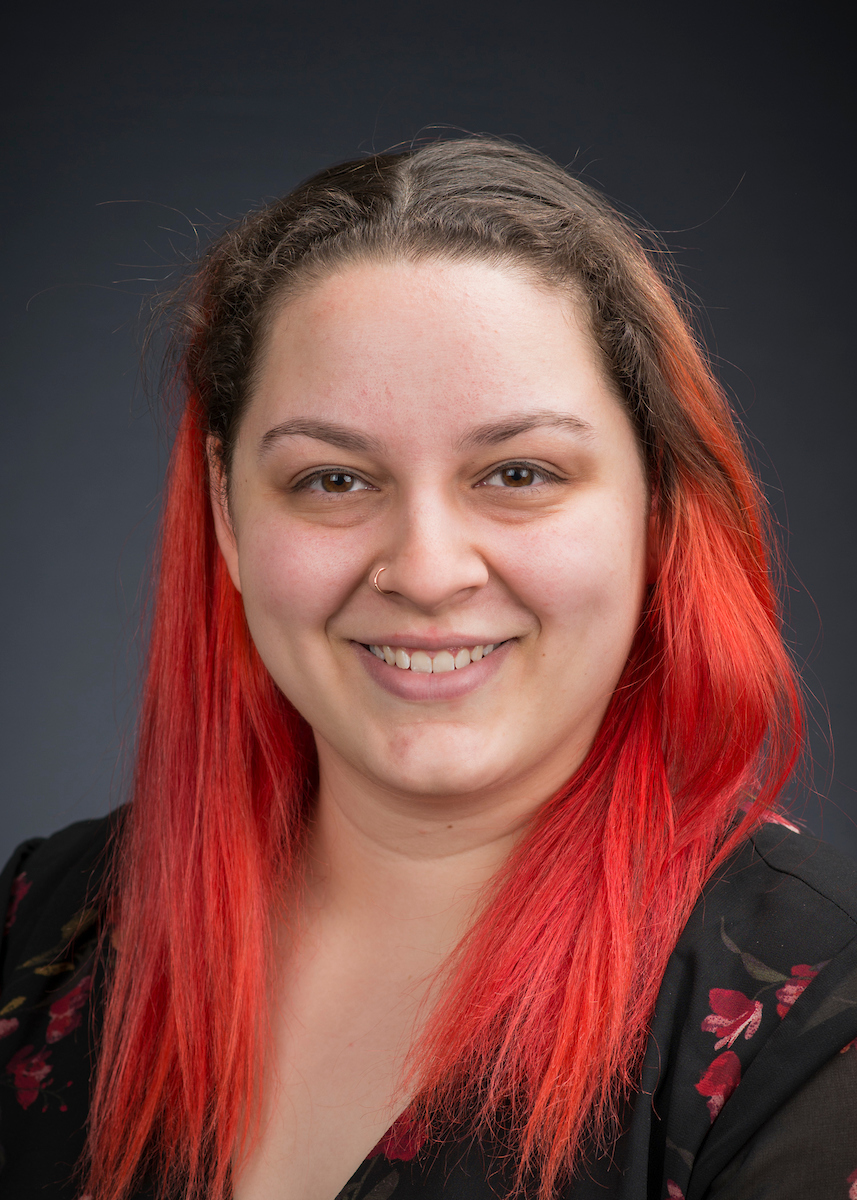 Jessica Cole is a senior at the University of Wisconsin-Parkside, double majoring in art and English, with a creative writing certificate. In the fall of 2019, she attended an art course through the community-based learning program on campus. While enrolled, she had the opportunity to promote a Racine-area business while also building her resume.
For this class, Jessica and her peers were tasked with splitting up into groups, going on-site to interview Racine business owners, taking photos of their business, composing copy, and creating a promotional magazine titled the Root magazine. The magazine highlights five local businesses: Longshot Vinyl, Twin Dragon Games, Perennial Soaps, Butcher and Barrel, and Racine Brewing Company and was produced in partnership with Visioning a Greater Racine. 
"Combines academics with the real world."
Jessica and her team worked with Racine Brewing company to create a promotional article about their business. With Professor Kristen Bartel's guidance, they learned how to conduct interviews, take professional photos, and write copy, which are all skills that Jessica believes are valuable for her chosen career and that were exemplified within this course. Jessica says that learning in class for real-world experience is one of her favorite aspects of CBL classes. She states, "CBL was icing on the cake as now I have been given the tools to take really nice photos, and I was given the chance to take my skills and put them to practical use." Not only do Jessica and her classmates gain skills, but the community, in working with this CBL class, gains from it as well. Through this magazine, small local businesses received professional quality photos and a great opportunity to market their products and services.  "CBL classes create mutual benefits for the community and its students," says Jessica.
"It gives them the chance to encounter what their future jobs might look like...as well as practicing the communication skills that will be vital in their professional careers."
She understands that it is a possibility that she will have to work with a team again in a professional setting, so to hone these skills is important to her. She says, "The biggest take-away from this course was learning to use and incorporate my fellow team members' strengths. Making an effort to recognize other's strengths rather than one's own, teaches students to be self-aware and accept assistance when their own skills may need to be improved or refined." The ability to collaborate, as well as recognize one's own shortcomings and rely on others in a team is a skill that will benefit Jessica in any profession she chooses.
Jessica is thankful that this class has given her the knowledge of what the working world might require of her, and is confident that her CBL class has given her meaningful experience
Cassidy Schwimmer
Social Media Intern
Office of Community and Business Engagement
To read The Root Magazine, click here.
Back to CBE Stories.