Exploring an Appreciation for Her Community - Interview with Megan Schulte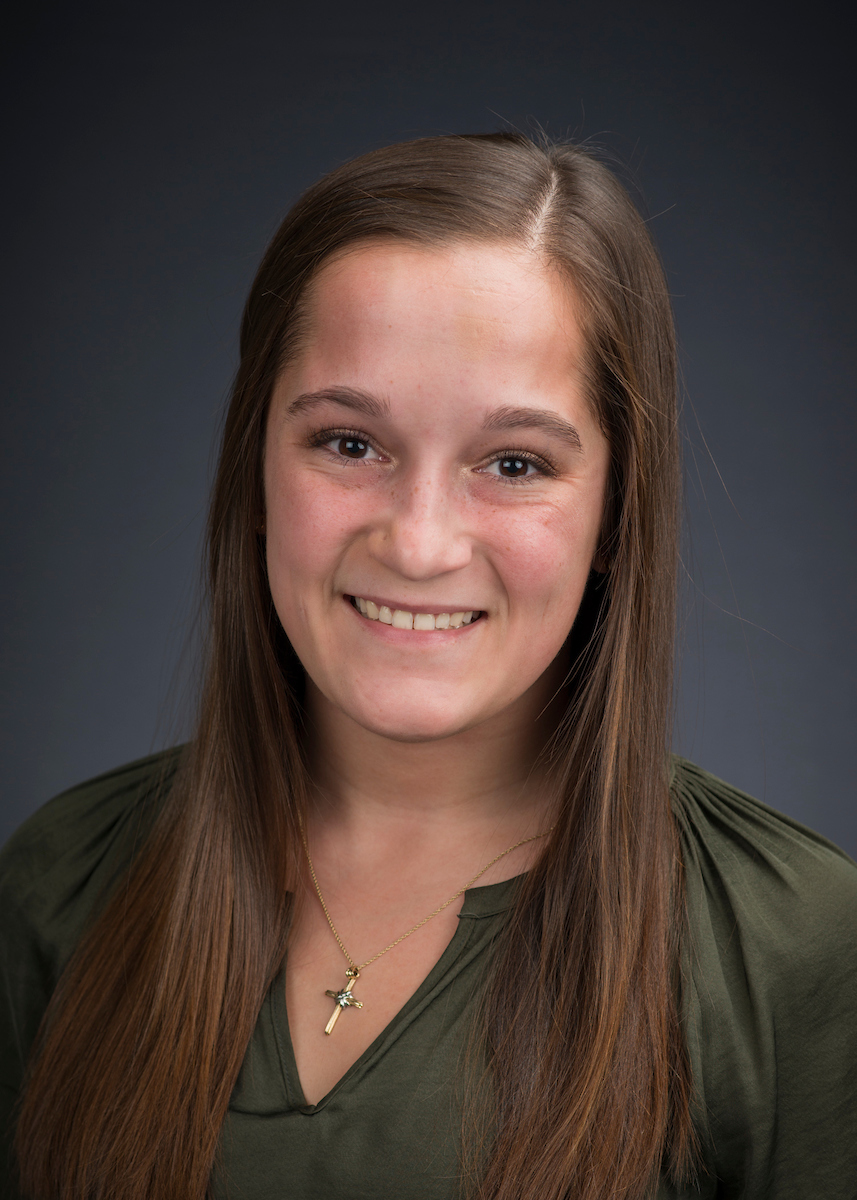 Published: November, 2019
Megan Schulte, a senior at UW-Parkside, works hard to become as qualified as possible in the field of social sciences. Her major in psychology, minor in sociology, and certificates in mental health counseling and Community Engagement demonstrate a passion for her community and have guided her towards a career path based on helping others.
Megan is currently enrolled in her fifth community-based learning class. According to Megan, every CBL class is a completely different experience than taking regular courses in a classroom setting. With community-based learning classes, students are able to apply what they learn in the classroom. She says, "You get outside of the classroom. It is less focused on book learning and more focused on discussions and learning about your community. You won't get that in classes outside of CBL, at least, none that I've taken."
"At first, the biggest transition was getting out of the classroom."
Engaging in the Kenosha and Racine communities through her CBL classes was a cultural shift for Megan because she had taken traditional courses in a classroom for much of her academic career. However, she found that stepping outside of her comfort zone led her to appreciate the diversity of Kenosha, her hometown. "Getting to see more diversity [of Kenosha] really helped me realize [the diversity] in the Parkside community." Through learning more about the diversity in both Parkside and Kenosha, Megan gained valuable friendships and connections she feels would not be possible without CBL courses.
"I have learned how to communicate with a diverse group of people."
Megan states that the most valuable skill she received through CBL courses was learning how to communicate with people who have different needs. She worked at the Recreational Activities for the Developmentally Disabled, a nonprofit organization supporting individuals and their families with developmental disabilities. While there, she had a better appreciation for organizations that help people with different needs and learned that working for one of these organizations could lead to a potential career path for her. "I worked closely with this child and their mom told me that I make really good connections with people, something that I had learned how to do in CBL [courses]. This helped me to realize that I wanted to be a clinical psychologist."
"I can put this on my resume."
If Megan could give any advice to students wanting to pursue a CBL course or the Community Engagement certificate, she would recommend finding passions that could lead to a career. "I learned flexibility and adaptability, which I can take with me after I graduate."
-Cassidy Schwimmer
Community and Business Engagement Social Media Intern
To go back to our news page, click here.