Ranger Fitness and Wellness
Exercise Science students engaged in a community-based learning (CBL) experience as a part of their Fitness Program Management course. They worked with UW-Parkside Human Resources (Mary Draeger and Dalinda Galaviz) and UW-Parkside Student Activities (Carol Dalton) to identify current health and fitness needs.   As a result, they created 13 different recorded exercise classes, and the Ranger Wellness Games for our campus community. Just like the Tokyo Olympics had to be changed to this year, they had to adjust what they were going to provide to meet the current needs and challenges of the pandemic. They chose the Olympic theme of five rings or five main areas to focus on to create the Ranger Wellness Games.  Ultimately they identified areas that are important to the fitness and wellbeing of our campus community at this time:
Nutrition Information 
Desk workouts 
HITT workout 
Yoga 
Mental Health 
Peruse and participate in one or more of the variety of exercise classes provided and explore the five different topics in the Ranger Wellness Games. After you do that, check out what you learned by taking the final Kahoot game, where you can win some cool UW-Parkside prizes. It will be available from midnight on May 1 through midnight on May 15. 
Penny Lyter
Faculty Director of Community-Based Learning,
Academic Director of Master of Science in Health and Wellness Management, Professor
ONLINE EXERCISE CLASSES
If you need help getting started, check out the links below the exercise classes for "Tips for Getting Motivated" And remember to click through the many links to the other information provided for you. Remember the most important thing is to take care of yourself and keep active.  Please listen to your body and exercise safely. Read the "Working out Disclaimer" before you begin doing any exercises.
Working out Disclaimer
IMPORTANT-PLEASE READ
Working out Disclaimer - Agreement for Assumption of Risk, Indemnification, Release
Physical exercise, in all of its forms and with or without the use of equipment such as blocks, weights, or any other equipment that may be used by an instructor in the HESM 430 Fitness Program Management class is a strenuous physical activity. Accordingly, you are urged and advised to seek the advice of a physician before beginning any physical exercise regimen, routine, program, or using any suggested equipment shown in any of the videos. The University of Wisconsin-Parkside is not a medical organization and its students cannot give you medical advice or diagnosis. All suggestions and comments relating to the use of equipment, poses, moves and instruction are not required to be performed by you and are carried out at your election while viewing these videos. Nothing contained herein should be constructed as any form of such medical advice or diagnosis. 
By using this content, you represent that you understand that physical exercise involves strenuous physical movement, and that such activity carries the risk of injury whether physical or mental. You understand that it is your responsibility to judge your physical and mental capabilities for such activities. It is your responsibility to ensure that by participating in classes and activities, you will not exceed your limits while performing such activity, and you will select the appropriate level of classes for your skills and abilities, as well as for any mental or physical conditions and/or limitations you have. You understand that instructors may suggest physical adjustments or the use of equipment, and it is your sole responsibility to determine if any such suggested adjustment or equipment is appropriate for your level of ability and physical and mental condition. You expressly waive and release any claim that you may have at any time for injury of any kind arising out of your participation in a University of Wisconsin-Parkside program or any person or entity involved with the University or State of Wisconsin. 
By participating in any of the exercise videos you agree to the following:
Assumption of Risks: 
I understand that not all risks can be foreseen and there are some risks which are unpredictable. I understand that certain inherent risks that cannot be eliminated regardless of the care taken to avoid injuries. I am aware of the risks of participation, which include, but are not limited to, the possibility of physical injury, fatigue, bruises, contusions, broken bones, concussion, paralysis, and even death.   I understand that I am advised to have health and accident insurance in effect and that no such coverage is provided for me by the University or the State of Wisconsin. I know, understand, and appreciate the risks that are inherent in the exercise classes provided on our campus website. I hereby assert that my participation is voluntary and that I knowingly assume all such risks.
Hold Harmless, Indemnity and Release: 
In consideration of my participation in these activities, I, for myself, spouse, heirs, personal representatives, estate or assigns, agree to defend, hold harmless, indemnify and release the Board of Regents of the University of Wisconsin System, the University of Wisconsin- Parkside, and their officers, employees, agents, volunteers, and all others who are involved, from and against any and all claims, demands, actions, or causes of action of any sort on account of damage to personal property, or personal injury, or death which may result from my participation in the above-listed program. This release includes claims based on the negligence of the Board of Regents of the University of Wisconsin System, the University of Wisconsin-Parkside, and their officers, employees, agents, and volunteers, but expressly does not include claims based on their intentional misconduct or gross negligence. I understand that by voluntarily agreeing to participating in these exercise classes, that I am releasing claims and giving up substantial rights, including my right to sue.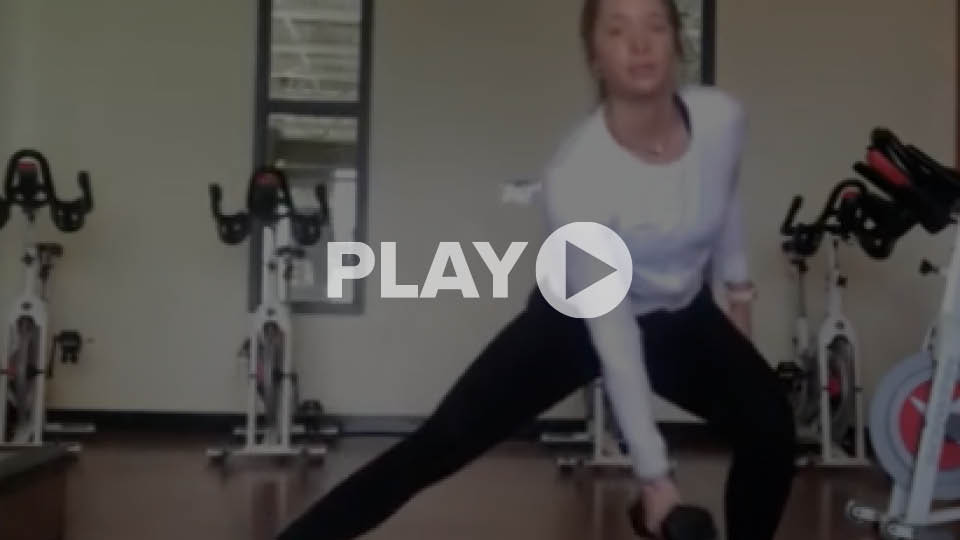 Full Body Workout with One Dumbbell
Abi Marcquenski
Get your workout in for the day in under 30 minutes, anywhere, anytime, with little to no equipment. This is a full body workout targeting major muscle groups with just one dumbbell or any weighted object.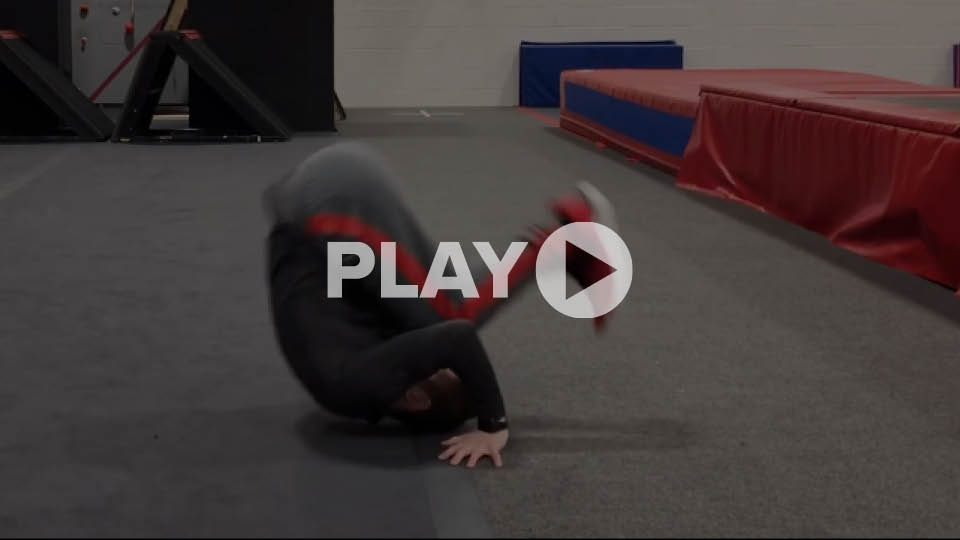 Flipping for Fun
Jacob Fairbanks
Do you want to tumble or do flips but don't know where to start?! Well, this class is just for you! We will go over the basic positions that are done in flipping/tumbling as well as how to do handstands, cartwheels, and roundoffs. Simple strength exercises will also be included to make these three skills easier in the future.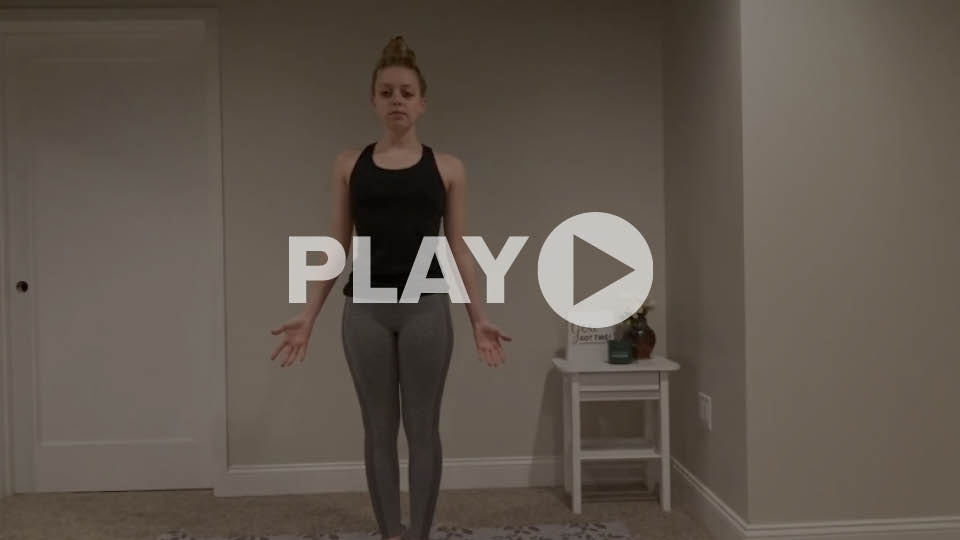 Ranger Flow                        
Ashley Borgardt
This 30-35 minute BodyFlow class consists of yoga, Tai Chi, and Pilates movements that is appropriate for those of any fitness level. All you need is a yoga mat, tight workout clothes, and water (or towel/carpet, whatever you feel most comfortable in). Come join for a nice study or workday break to relax, recover, and reset!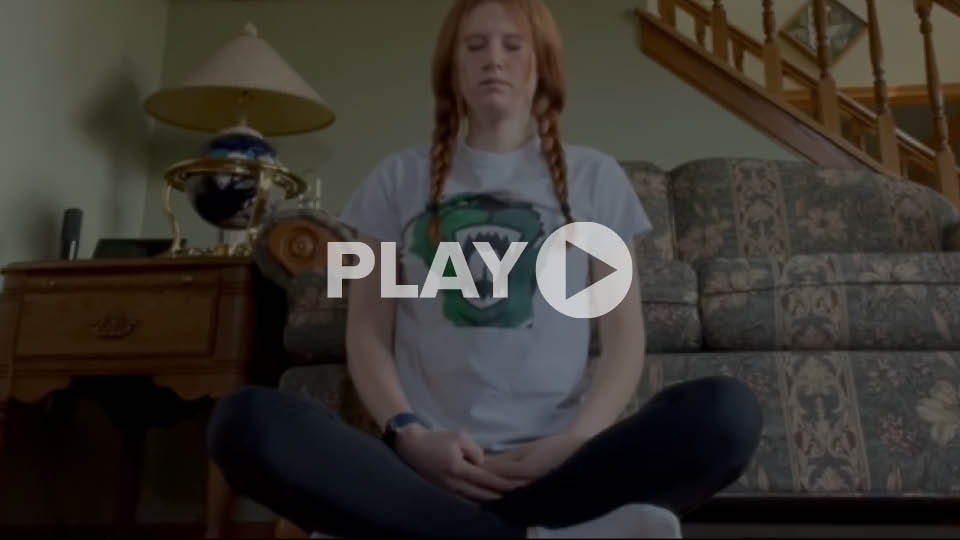 De-stress and Decompress Yoga 
Janel Katzer
The turmoil of COVID-19 has added stress to our lives as we are still recovering from its detrimental effects. De-stress and decompress with this 20-minute calming full body stretch/yoga routine and alleviate all of your worries.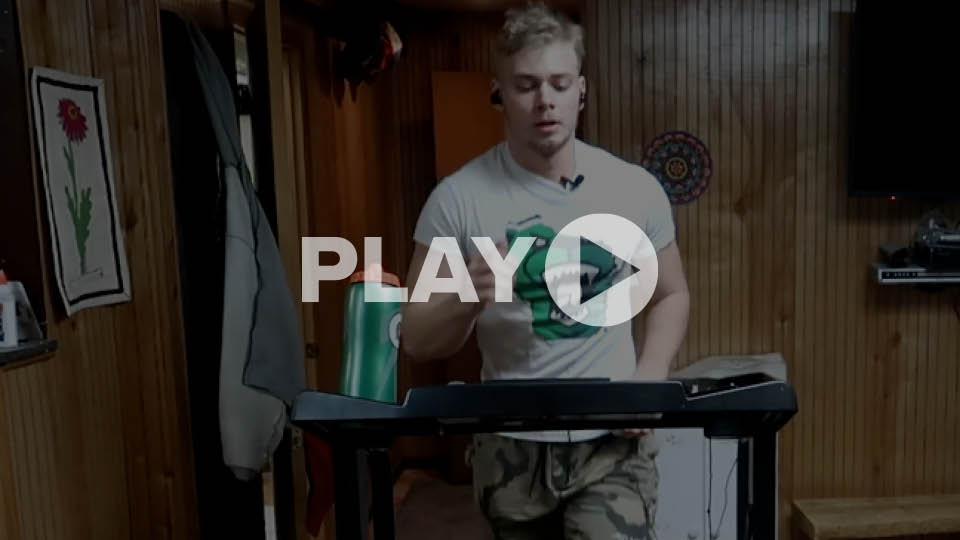 HIIT with Treadmill
Tony Vitek
Use this short and intense workout to burn fat. Don't have a treadmill, you can substitute a stationary bicycle or elliptical.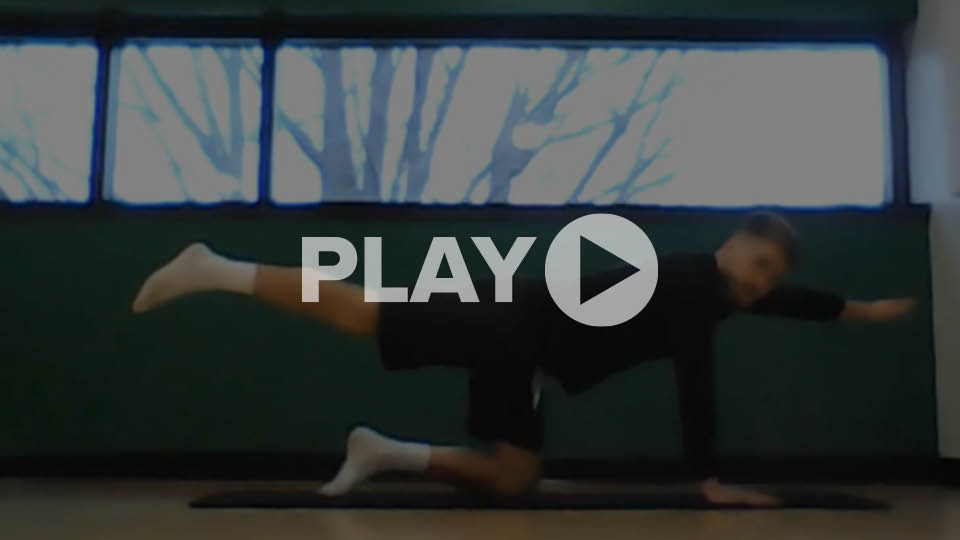 Stretching and Recovery
Marcos Calderon
Recovering is as important as working out. Our body needs to relax and recover from all the effort done during workouts. This is a great class for recovery and stretching for those who are injured or sore, or for those who just want to improve flexibility. Try out a few or a lot of the many stretching movements shared.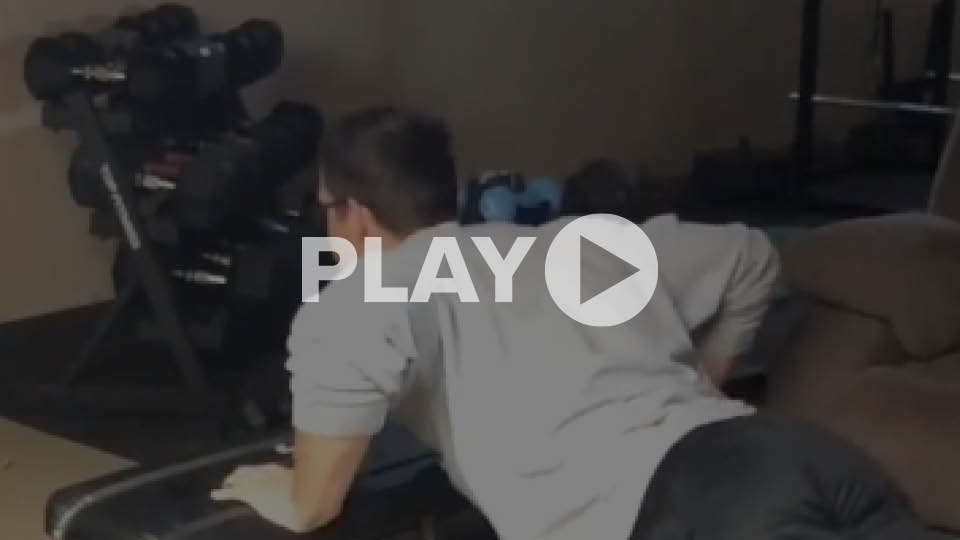 Insane Gainz! Anytime, Anywhere!
Mark Mendoza, Zachary Johnson 
Try this upper and lower bodyweight circuit that can be done anytime and anywhere. Modifications are provided for various fitness levels.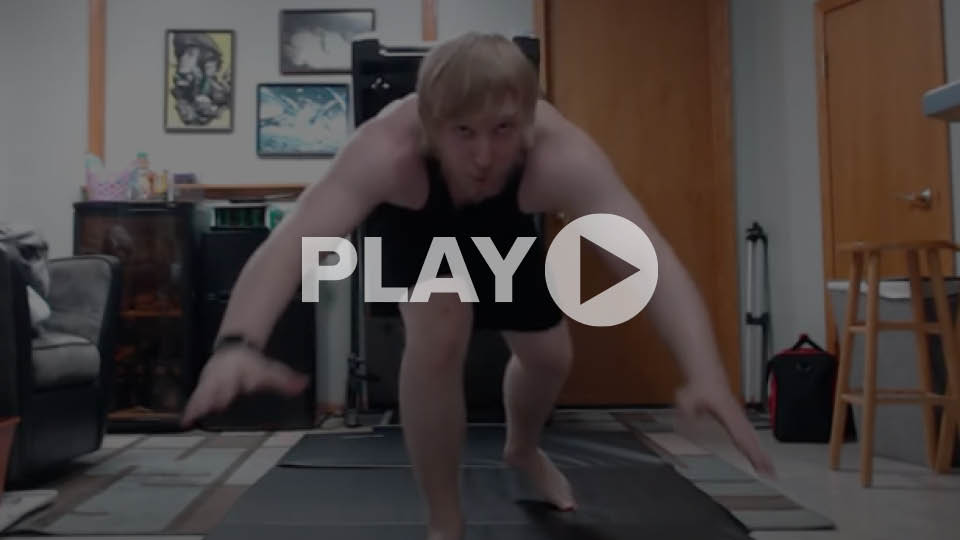 Intro to BJJ Solo Drills
Stephen Wheeler
Learn some of the basics of self-defense movements in Brazilian Jiu Jitsu that can be done at home on your own. Not only is it a great work-out, but you will also fully understand the purpose of each movement and its real-life application – without needing a second person.
A COMMUNITY RESOURCE
Here's a shout out to Michelle, and her Girl Scout Troop in Western Washington, for using the Ranger Fitness and Wellness page as a resource this spring. They were able to use the information to help them earn their Staying Fit Badges while meeting remotely.  Some of the general tasks they were asked to accomplished consists of: movement, fueling the body, stress less, learn healthy habits, and help the family stay fit. 
Matt also researched virtual reality (VR) fitness for families at home.  He's a member of his high school football team in the state of Maine.  
Many thanks to the large community of users that have helped to share fitness around the country!