Business Management, Human Resources

Learn the skills necessary to support employees in a large or small organization with a concentration in Human Resource Management. Your career as a human resource specialist can give you the ability to recruit, screen, interview, and place employees. You will also learn  to build strategic programs which can enhance individuals lifestyle with health benefits, work environment, and expertise.
Students who have completed this concentration at UW-Parkside now work in Human Resource Management at a wide variety of organizations in southeastern Wisconsin and northern Illinois, including Aurora Health Care, CNH, Uline, Hewitt Associates, Horizon Retail Construction, Bass Pro Shops, and Walgreens. Other students have used their Human Resource knowledge to help run their family or other small businesses
Our alumni also pursue graduate degrees through programs like the MBA at UW-Parkside or the Masters in Human Resources and Labor Relations (MHRLR) at UW-Milwaukee. In addition they may pursue professional certification as a PHR or a SPHR (similar to a CPA in accounting) through the Society for Human Resource Management.
ACCREDITED FOR QUALITY
Our Business Department is accredited by the Association to Advance Collegiate Schools of Business International (AACSB). We offer a high-quality, highly relevant educational experience taught by professors who regularly interact with the business community and who are up to date with the rapid changes in the global business environment.
Only 5% of business schools worldwide have earned this "gold standard" program accreditation.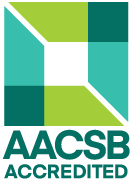 Course Highlights
HIGHLIGHTED COURSES
ACCT 201: Financial Accounting
Introduces financial accounting emphasizing basic concepts and procedures in accumulating, measuring, and communicating financial information. Includes preparation, analysis, and interpretation of financial statements.
BUS 272: Legal Environment of Business
The study of the legal enviroment of business including the court system, trials and disputes, the constitution, product liability, and business organizations
HRM 343: Human Resource Management
Covers the major functions of a human resource management system; acquiring, developing, rewarding, and maintaining employees; emphasis on effective, ethical, and legal HR practices.
HRM 441: Staffing Organizations
Advanced course on planning for recruiting, selecting and retaining an organization's labor force, in the context of the staffing environment (e.g., laws and regulations) and using necessary tools (e.g., statistical measurement).  SEG or CBL project component expected.
HRM 442: Improving Employee Performance
Advanced course on managing employees to maximize job performance, including   employee   training   and   development, and performance management. A systems approach to design, implementation, and evaluation will be applied to the processes. SEG or CBL project component expected.
HRM 444: Compensation and Benefits
Administration of direct and indirect compensation systems. Policies, procedures, and legislation relating to individual, group, and organizational base pay and incentives. Design, financing, and administration of benefit plans
CAREERS AFTER PARKSIDE
Administrative Services Managers
Human Resources Specialists
Labor Relations Specialists
Top Executives
Training and Development Managers
Training and Development Specialists