MANAGEMENT INFORMATION SYSTEMS MAJOR
Management Information Systems (MIS) professionals are the people with the information technology plans. They provide solutions relating to sales forecasting, optimizing production, installing appropriate technology, analyzing trends, and displaying information. 
MIS graduates have developed interpersonal and technical skills and understand business ethics. They are also practiced in different types of system analysis and development.
The Business Department at Parkside offers an in-depth MIS major. You'll focus on skills such as prototyping, software acquisition, project management, system development, coding, and implementing an actual system in an organization.
Learning in Action
MIS majors, and other students in the College of Business, Economics, and Computing, gain real-world experience through the Ralph Jaeschke Solutions for Economic Growth Center (SEG), a campus partnership with area businesses and nonprofit organizations. Under the direction of faculty, students help solve business challenges, allowing them to expand upon what they learn in the classroom. The work provides a cost-effective solution for medium and small-sized  organizations.
Within SEG are specialty centers:
Information Technology Practice Center
Operations Management Specialty Center
and Accounting and Finance Specialty Center

It's difficult to learn from a textbook how business is conducted outside of the U.S. The Global Education Center (GEC) evolved as a means to:
provide students with first-hand experience through international study
bring international experts and scholars to campus
provide faculty members with opportunities to study abroad
and recruit international students to Parkside.
Accredited for Quality
Our Business Department is accredited by the Association to Advance Collegiate Schools of Business International (AACSB). We offer a high-quality, highly relevant educational experience taught by professors who regularly interact with the business community and who are up to date with the rapid changes in the global business environment.
Only 5% of business schools worldwide have earned this "gold standard" program accreditation.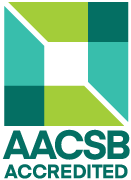 Careers after Parkside
MIS graduates pursue careers in business programming, microcomputers, local area networks (LAN), database management, system analysis, or system design. Graduates will find an array of career opportunities such as:
application developer
computer programmer
database administrator
hardware technician
logistics manager
MIS director
software developer
web content coordinator