Supply Chain Management, Logistics, Analytics Certificate
Learn the skills necessary to understand and support the various components of a supply chain and the planning involved in managing it. An education in supply chain management opens doors to various career opportunities in inventory forecasting, warehouse management, procurement, operation management, and logistics management in various industries.
Learn to apply forecasting, procurement, inventory management, and distribution strategies to various business problems. Develope skills required in managing product pricing, supply chain risks and resilience, and financial decisions involved in supply chains. Moreover, the course will help you understand and polish highly sought-after negotiations and global management skills.
CAREER PATHS
Supply Chain Analyst | Warehouse Manager | Procurement Analyst Manager | Operation Analyst | Logistics Manager
Why Supply Chain Management?
According to US Bureau of Labor Statistics,2020, the average growth in Supply chain management jobs is expected to be 4% annually. BLS predicts that jobs for logisticians between 2020 and 2030 will increase by 30 %, as compared to 8 % average job growth rate expected across all occupations in America. As per this projection, only the logistician career field will create 56,400 new jobs over the next 10 years. Similarly, as of 2020, 137,600 transportation, storage and distribution manager roles are already in the United States, and 11,400 new jobs are expected to be added by 2030. Moreover, BLS expected jobs for operations managers which sit at well over 2,400,000 workers in America, to increase by 9 %, or 226,300 jobs from 2020 through 2030. (it would be great if we could show these numbers in figures.)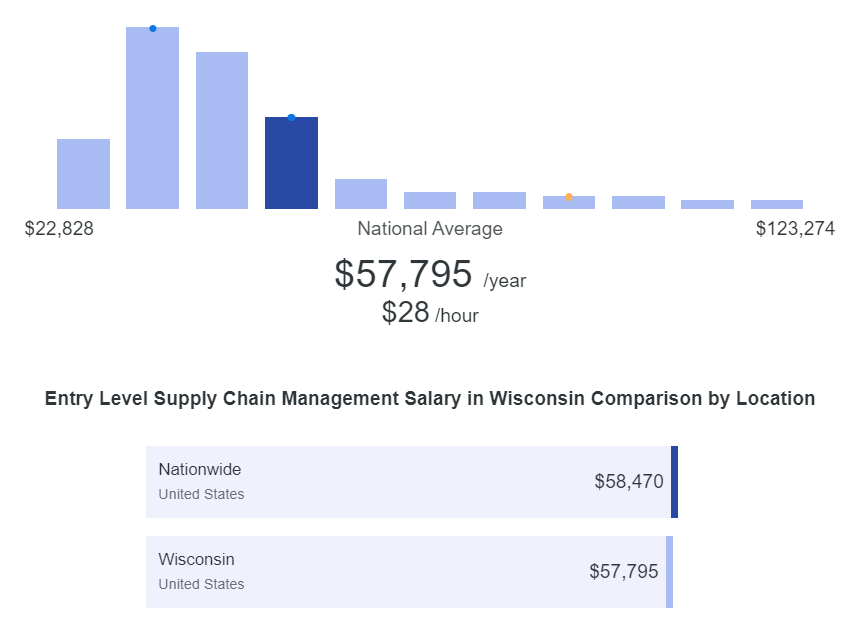 References: What Is the Demand for a Degree in Supply Chain Management? (degreequery.com)
Indeed
Ziprecruiter
Accreditation For Quality
Our Business Department is accredited by the Association to Advance Collegiate Schools of Business International (AACSB). We offer a high-quality, highly relevant educational experience taught by professors who regularly interact with the business community and who are up to date with the rapid changes in the global business environment.
Only 5% of business schools worldwide have earned this "gold standard" program accreditation.