STAY CONNECTED AND SHOW YOUR UW-PARKSIDE PRIDE.
As a UW-Parkside alum, you are always a Ranger. Join us for alumni-exclusive activities and participate in all UW-Parkside has to offer to our community.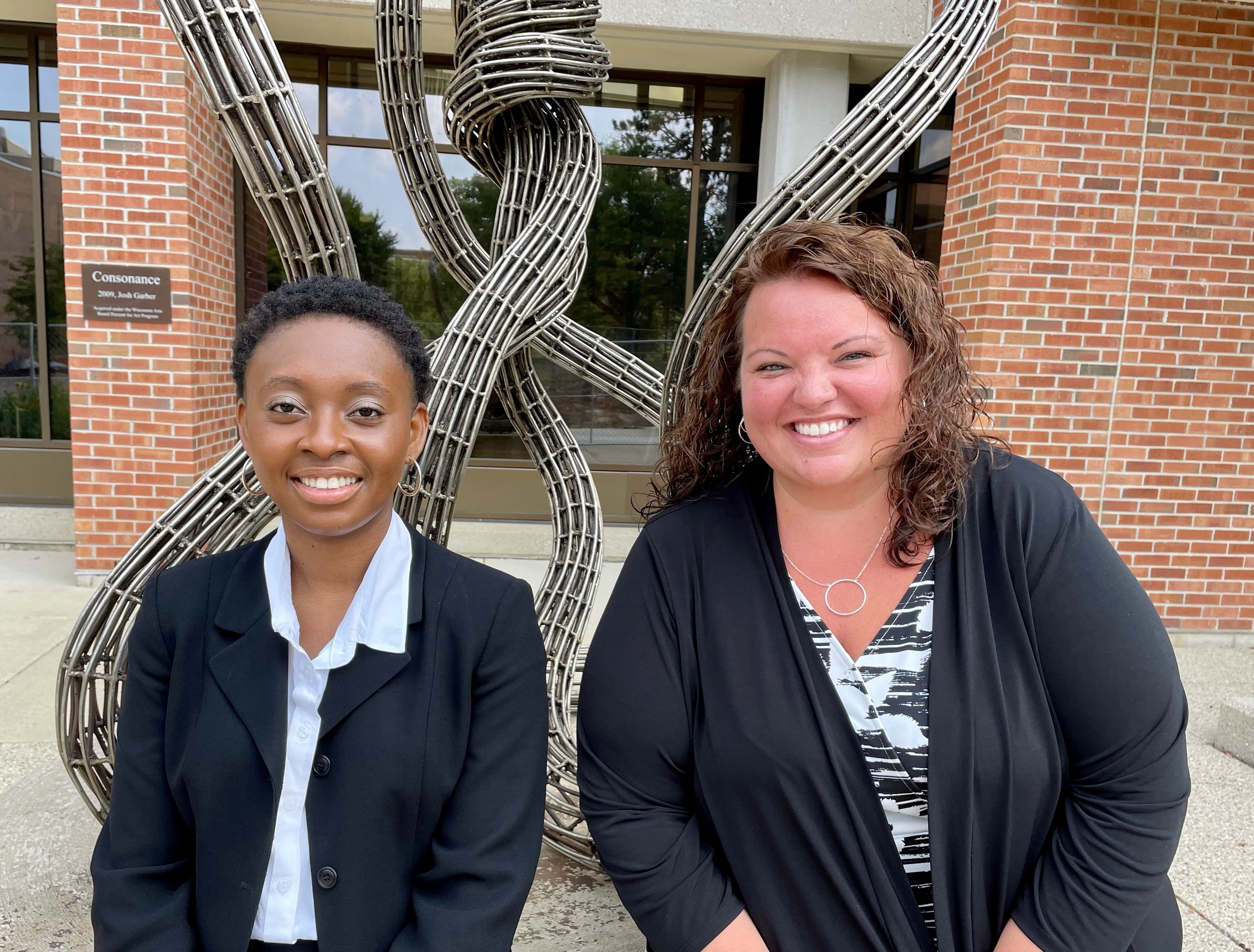 WELCOME, JENN & D'JENA!
UW-Parkside is proud to welcome alumni Jenn Busch '12 and D'Jena Kelly-Perry '18 to the team as Alumni Relations Managers.
Get to know them, and look for more great alumni opportunities soon.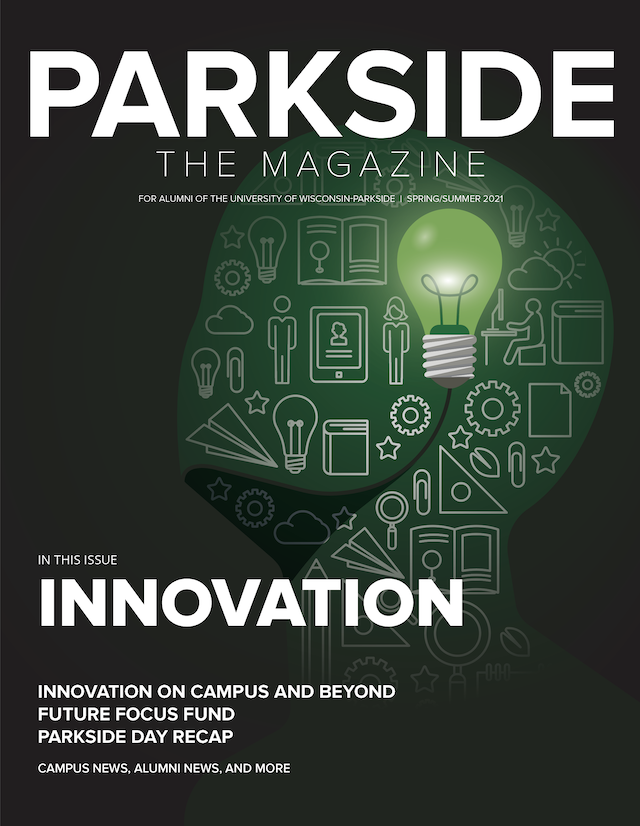 PARKSIDE: THE MAGAZINE
Read it online
The Spring/Summer issue of PARKSIDE: The Magazine is now available online.
See how UW-Parkside inspires innovation for students and alumni, from Daryl Sauer '84 to Mariana Nelson '20. Learn about the impact of the Future Focus Fund and what's ahead for this vital student support. Remember emeritus faculty members Morris Firebaugh and Rollin Jansky with us. And as always, read updates from campus and alumni.
If you would like a print copy mailed to you, please request your copy. Alumni who requested a print copy previously will continue to receive it.
UW-Parkside Distinguished Alumni Awards
Nominate a UW-Parkside alum, learn more about previous Distinguished Alumni Award recipients, and join us for the Traditions of Excellence event.
The Alumni Update
UW-Parkside offers The Alumni Update, a monthly email update of connections, news, and events for alumni.
Latest Update: August 2021
Are you missing out on The Alumni Update? 
Send us your updated email address and don't miss an issue again.
UW-Parkside Alumni Association
The Alumni Association, an independent 501(c)(3) organization, hosts events and other opportunities to link alumni to each other and the university. Anyone who has earned a degree or other professional certificate from UW-Parkside is eligible for membership in the non-dues-paying Alumni Association.
Contact the UW-Parkside Alumni Association or visit their Facebook page for events and more.
PEAG Newsletter
Check out the Parkside Employee Alumni Group (PEAG)'s activities to bring spirit and support to campus in their most recent newsletter.
Send us a note
Let UW-Parkside Alumni Relations know about changes to your contact information or important life updates.