Find your assigned advisor on the right-hand sidebar when you log in to your SOLAR account and view your Student Center.
To view contact information for your advisor, click on the "Details" link.
Get to know our team of advisors.
Note: If your Student Center screen looks different than this, it might be because you are seeing a prompt to update your student contact info. You must first complete review and update your address, phone numbers, and email address. Click "Save and Continue" once everything is correct.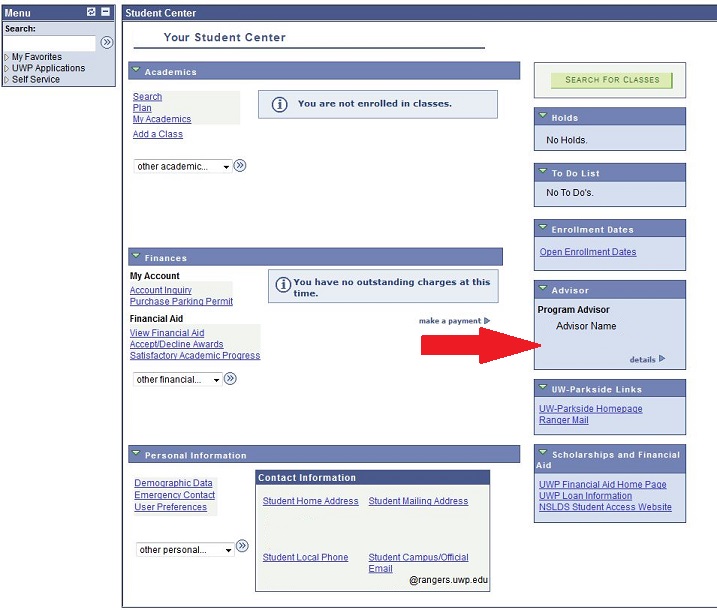 Scheduling an appointment
You can schedule an appointment with your advisor using the Navigate Parkside app. Navigate Parkside is a free app that puts all your academic stuff in one place: advising appointments, class schedule, study buddies, to-do lists, resources, and more.
Preparing for your appointment
To make the most of your advising sessions, you need to prepare for the session by taking the following steps: