The Rita Tallent Picken Regional Center for Arts and Humanities has come a long way in 10 years, evolving on the University of Wisconsin-Parkside campus from the much smaller, confined Communication Arts Building.
Today, the Rita — as it's affectionately known — boasts: 
A three-level music wing, including the 340-seat Frances Bedford Concert Hall, choral and instrumental rehearsal rooms, practice studios, a musical technology lab and music library 
The 120-seat Black Box Theatre, renovated Main Stage theatre two rehearsal studios, Klopcic Scenic Shops and impressive props and costume labs 
Digital Design and Fabrication Lab and well-equipped art studios for drawing, printmaking, and painting 
Three galleries for both professional and student art exhibitions 
State-of-the-art instructional studios and expanded classrooms 
Award-winning programs in Communication and Theatre Arts
In any given year, more than 50 concerts are performed in Bedford Hall, 40 productions are held in the two theatres and the galleries welcome local, national, and international artists. 
"There is not a finer center for the arts and humanities in Southeastern Wisconsin than the Rita," says Greg Berg, host of The Morning Show on WGTD, and associate professor of music at Carthage College.  
"Parkside does everything with an eye towards excellence. A wonderful space like the Rita allows excellence to flourish."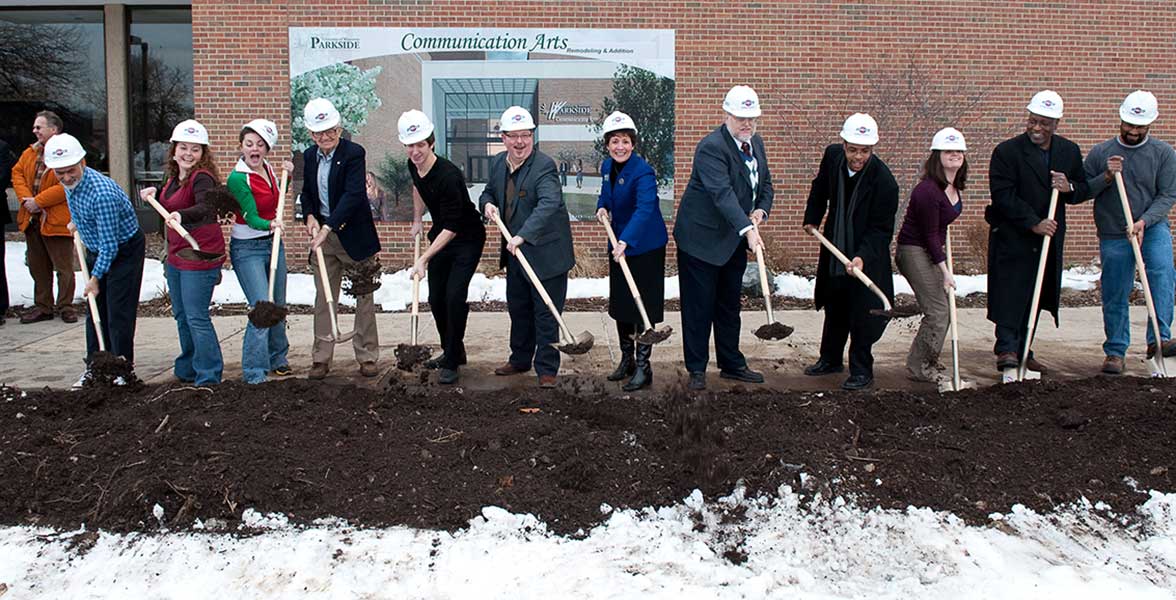 The Rita officially opened in January of 2012 after several years of construction and 20 years of planning. The project costs totaled $30 million dollars. An open house was held in April to commemorate the Rita's 10th anniversary.  
When Dr. James Kinchen, professor of music and director of choral activities, arrived on the Parkside scene in the summer of 1989 things were different. "We had two concert bands, a jazz band, an orchestra, and three choirs. They all shared that one room, along with other large music classes. The too-small percussion room was right next to a larger rehearsal space and every percussive sound came through the walls," Kinchen said amusingly.  
Teaching studios and practice rooms were located along two short hallways. Practice rooms often were in such demand that students sat on the floor along the hallway walls, waiting for the next available room.  
Dr. James McKeever, former Music Department chair, envisioned an addition to the former CommArts building. "None of those proposals ever flew," said Kinchen. "But Jim constantly shooting ideas upstairs made administrators aware of our need for better facilities. The stars aligned. The generosity of donors and state resources intersected at the right moment in time." 
Alvaro Garcia, professor of music and associate dean of the College of Arts and Humanities, came to UW-Parkside 20 years ago. He describes the Rita as an "evolution of creative minds … inspired and led by our college's founding dean Dr. Dean Yohnk and the gifts of the Rita Tallent Picken family."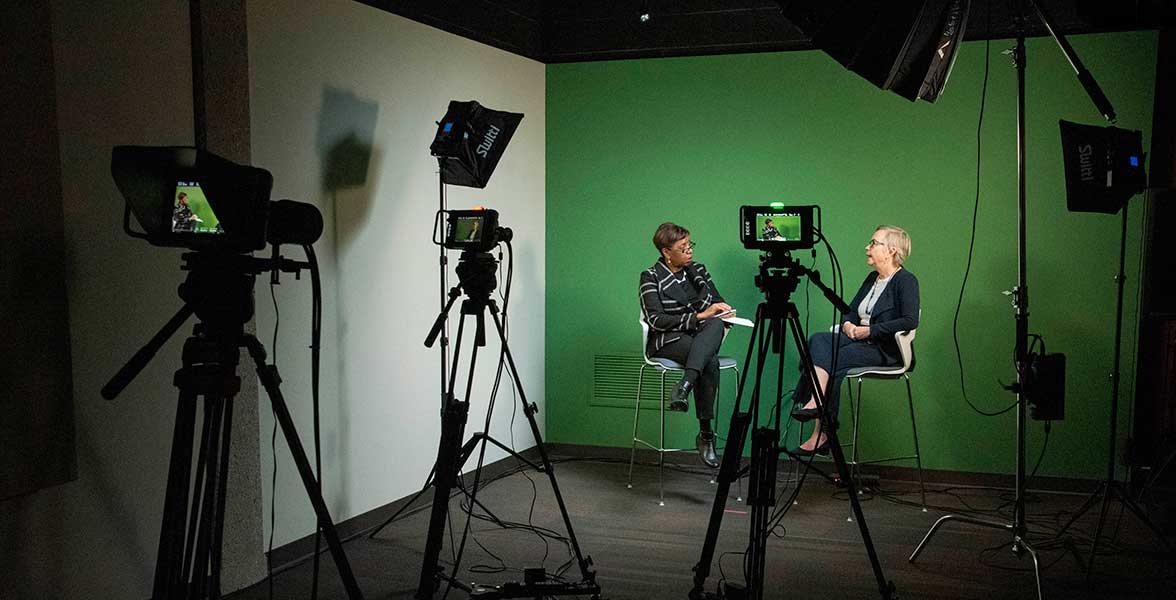 When the pandemic hit in 2020, higher education institutions like UW-Parkside had to quickly pivot and transition to a new normal, becoming highly adaptable, and technologically savvy. UW-Parkside held its first virtual Commencement in 2020. The person leading the effort was Garcia. 
"What seemed to be a moment of learning, so I could create and finish a video project with my student orchestra during COVID, evolved to much more complex livestreamed events …," Garcia said. "The success of my initial video showed people that we, in the college, could pursue bigger projects, which led to livestreaming graduation." Ironically, it was COVID that helped the Rita and UW-Parkside reach new audiences through livestreaming.
Misti Bradford, associate professor and Theatre Arts Department chair, credits strategic planning and team effort for the department's ability to create and produce live-stream productions throughout the pandemic.   
"The key was a combination of mask-wearing, airing out and distancing in spaces, and regular weekly on-campus Covid testing for all theatre arts faculty, staff, and students," Bradford said. "It really was a huge team effort by our department, the College of Arts and Humanities, the dean's office, and our students that kept us producing safely during the pandemic."  
That is, until the suspension of "She Kills Monsters," a theatre production that was cut short due to COVID-19. It is indicative of how Parkside and other universities must adapt to the ongoing challenges posed by the pandemic.
Despite myriad challenges associated with the pandemic, Lesley Walker, dean of the College of Arts and Humanities, is proud of the "robust engagement" that emerged at the Rita. "Hats off to what our faculty was able to do in the face of a pandemic ... Nobody said that we can't do this. They leaned into the digital and leaned into doing it successfully," said Walker, who came to UW-Parkside in 2015, three years after the Rita opened. 
Consider the challenge for art instructors like Lisa Marie Barber, art professor and director of UW-Parkside's Liberal Studies Program, who adapted to teaching a ceramics course online. "I did Zoom sessions with students once a week," she said. "It was kind of crazy and often felt like a puppet show. We all made the most of it." 
Just as faculty and academic staff have embraced the digital, the College of Arts and Humanities has added digital certifications in recent years to ensure that "every student graduates with a digital toolkit," says Walker. 
The digital media and production minor prepares students to be adept at creating, producing, and critiquing digital written, oral, aural, and visual communication. A new contemporary commercial music major has recently been added to degree offerings.  
There's also the Digital Design and Fabrication Lab, where students learn to use CNC technology and machinery to make three-dimensional objects, such as sculptures, props for plays, and models for class projects in other academic disciplines including biology. 
Transformational Philanthropy  

Today, the Rita embodies the vision of the woman for whom it is named – Rita Tallent Picken, a former UW-Parkside administrator. When Rita's stepdaughter, Kitty Picken, made the transformational $3.5 million gift to UW-Parkside 10 years ago, it spurred the creation of an impressive addition to the Parkside campus. 
The Rita has also benefitted from the generous support of donors like Emerita Professor of Music Frances Bedford, whose $500,000 gift has enabled the Bedford Hall to evolve into the "beautiful, acoustically superb space that it is today," says Kinchen, who has directed Handel's "Messiah" to sold-out audiences since its debut in 2012. Professor Emerita Bedford has played the harpsichord for each performance. 
Betsy Brown established the Howard J. Brown Artist-in-Residence Endowment to commemorate her late husband's love of symphonic music. Howard Brown was the president and publisher of the Kenosha News for over 50 years. This support brings world-class musicians to UW-Parkside for one-of-a-kind performances and student learning opportunities each spring.
Robust Community Engagement
Walker estimates that approximately 120 community members use the Rita's facilities for rehearsals on a weekly basis. In addition, the Racine Symphony regularly performs in Bedford Hall, and regional artists regularly display their work in the Rita's art galleries. Additionally, the Rita hosts the Foreign Film Series, a longstanding community favorite. 
Walker also uses the Rita as a space to collaborate with local artists and cultural arts organizations to provide opportunities for students to work on community projects. Among them is Scott Terry, owner of Mahogany Gallery, 1422 Washington Ave., Racine. Terry is working with UW-Parkside art history students to document the history of African American residents in Racine. Walker believes such civic engagement gives students a "view into the community." 
Her goal is to give them the opportunity to lead.  
"I really care about figuring out ways for young people to be able to carry on," Walker said. "I think the work that we do is so fundamental to what it is to be a human and what it is to be a contributing human to your community." 
Rita Tallent Picken would agree.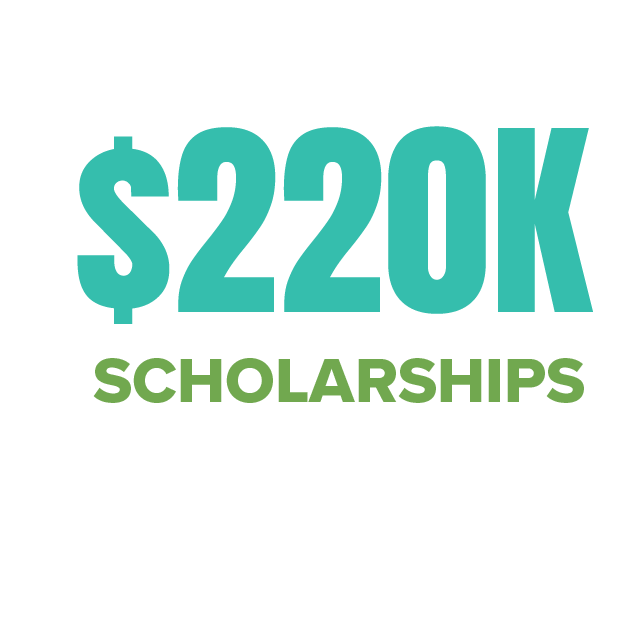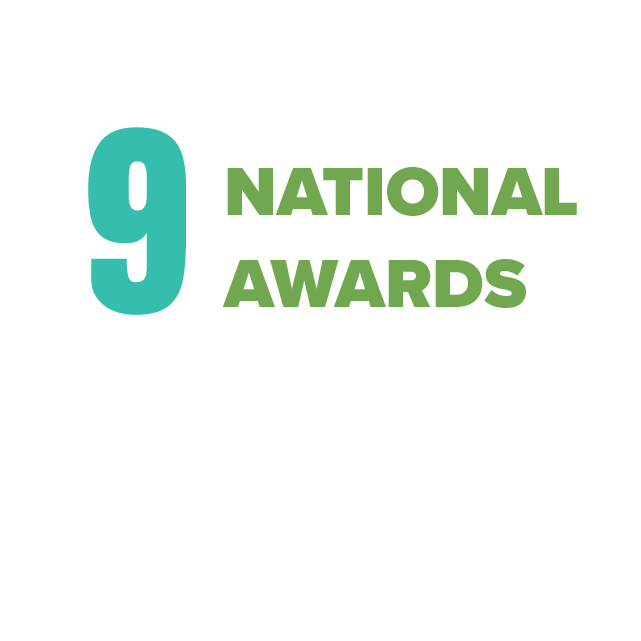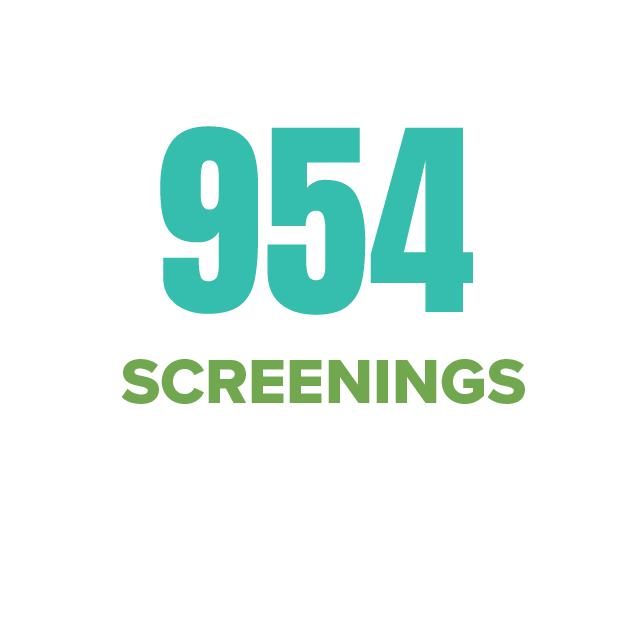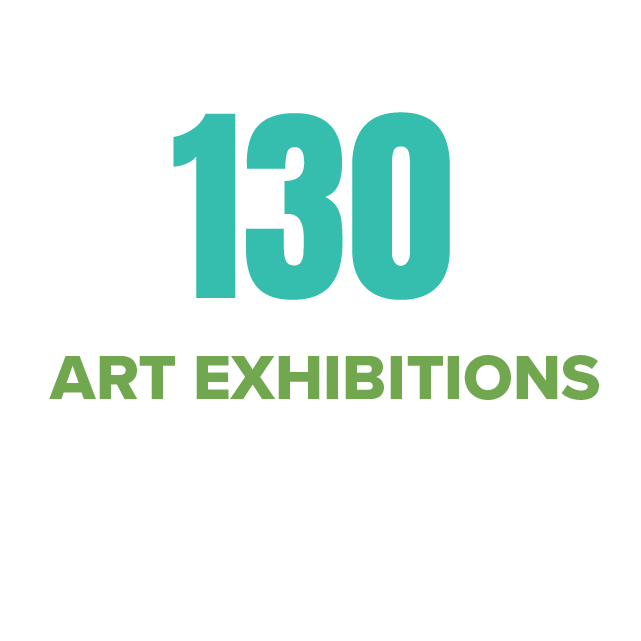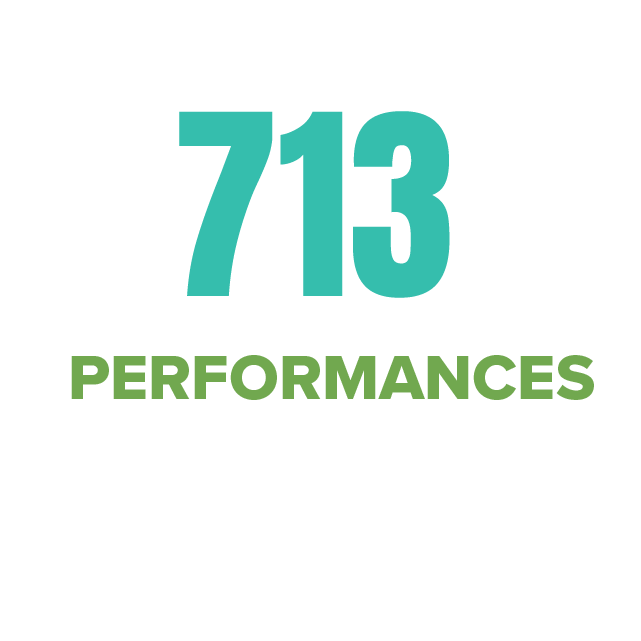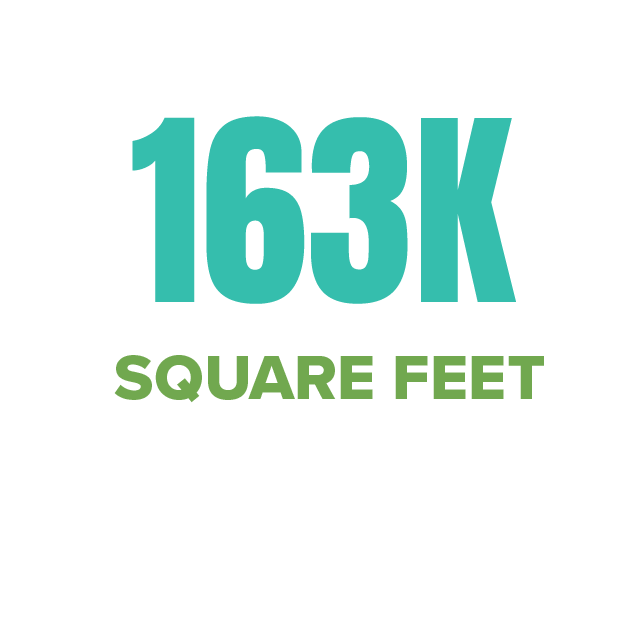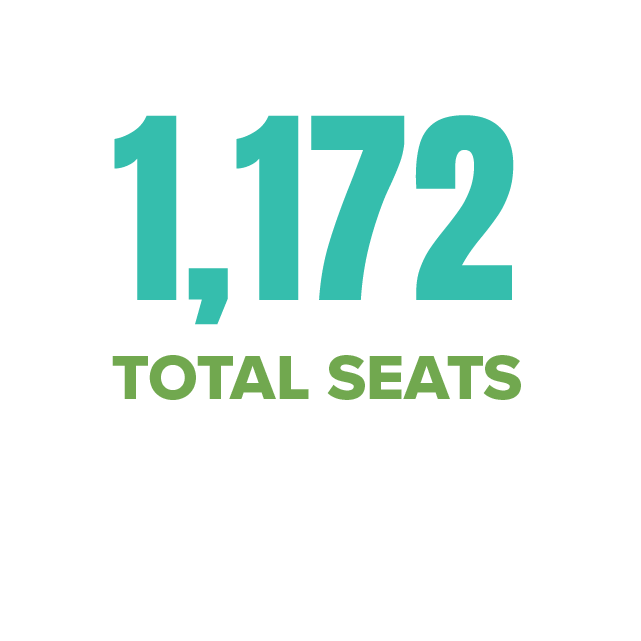 Who was Rita Tallent Picken?
Learn more about Rita, her long-standing history at UW-Parkside and in the local community, and how she became the namesake of the Rita Tallent Picken Regional Center for Arts and Humanities.
Remembering Rita
Vital Skills for a Global Economy
The Rita, as a concept, is a space where students learn vital skills necessary to become innovative leaders, and engaged citizens who bring broad knowledge, insight, and creativity to the workplace.
Read more