Vital Skills for a Global Economy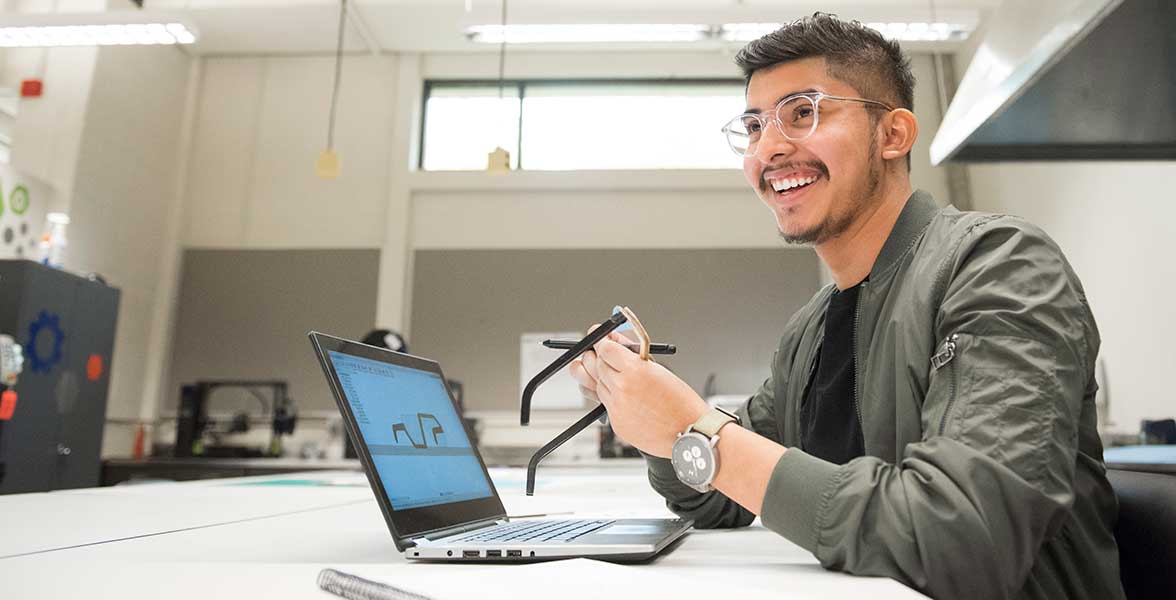 Beyond the physical space, the Rita in concept, also is a space where UW-Parkside students learn "vital skills" necessary to become innovative leaders and engaged citizens who bring broad knowledge, insight, and creativity to the workplace. These are powerful assets in a 21st century global economy, says Lesley Walker, dean of the College of Arts and Humanities.   
"We're giving our students all the vital skills that they need when they graduate such as communication, critical thinking, creative problem solving, and team building, Walker said as she reflected on the vast opportunities the Rita affords Parkside students. "Most importantly, our students graduate with commitment to civic engagement, having thought about what it is to be human, what does it mean to live in a collective, and to be part of a community." 
Students in the College of Arts and Humanities can choose from a wide menu of academic programs and courses taught by a talented team of faculty and academic staff with advanced degrees and professional experience in a variety of disciplines related to the humanities. With exposure to working professionals, trips to such countries as Italy, France, China, and Mexico, and numerous performance opportunities, UW-Parkside students receive one of the most comprehensive performing arts experiences in the region, says Walker. 
Moreover, the array of experiences and opportunities provided to students through courses, internships, study abroad, and community-based learning (CBL), ensure they are ready to hit the ground running on day one of starting their careers, said Walker. 
"It's first and foremost showing up, being there on time, and being ready to work. It's the art shows, it's the plays, it's the exhibitions that prepare them so they are ready to go when the curtain goes up," Walker said metaphorically in reference to job-readiness of students in the College of Arts and Humanities. And it all starts at the Rita.