UW-Parkside Sports Sales Team Ranked #22 Among All NCAA Schools
Published: January 9, 2023
By:

Chase Fisk, CNHS External Relations & Marketing Graduate Assistant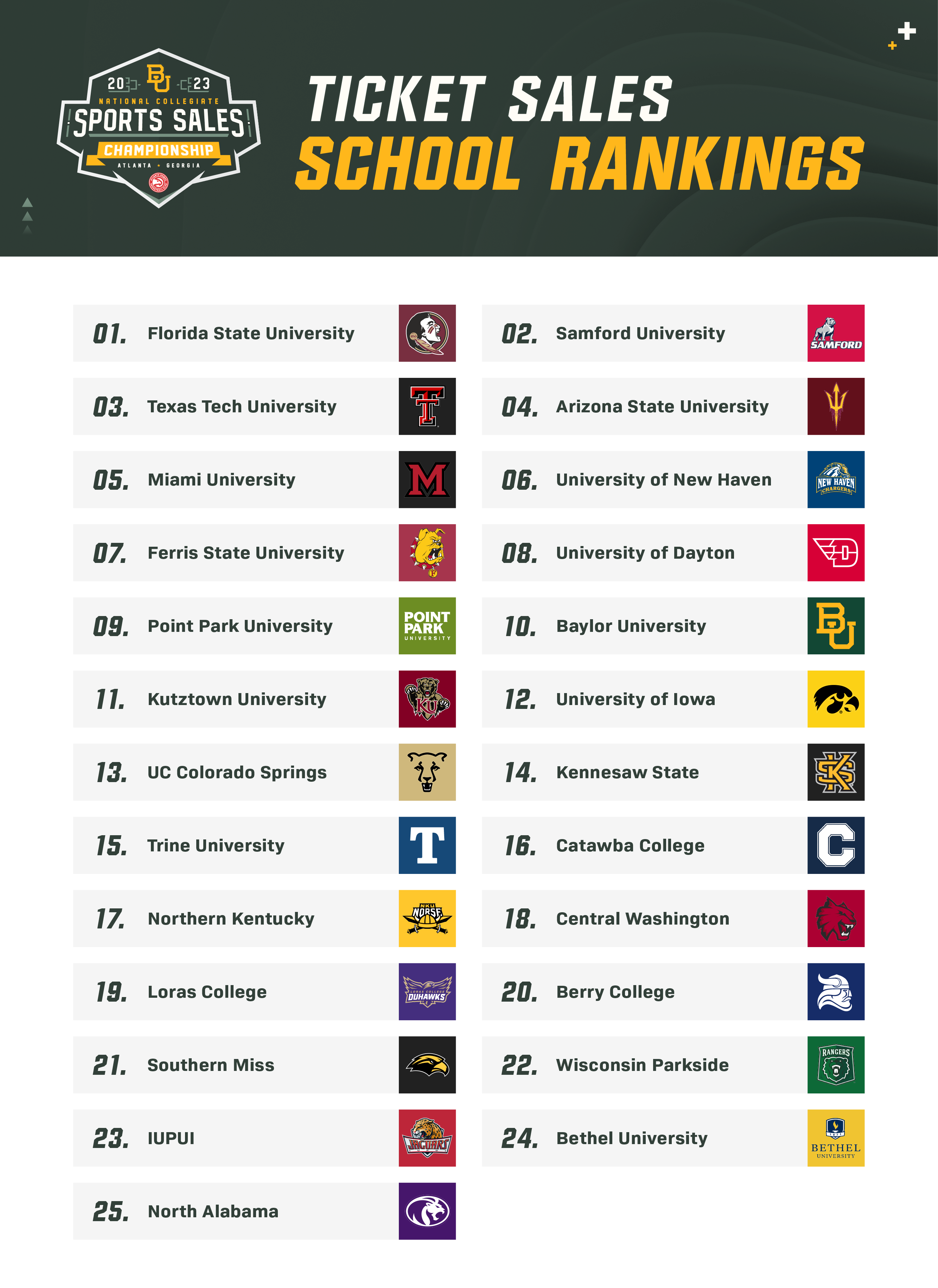 Each year Baylor University and the Atlanta Hawks host the National Collegiate Sports Sales Championship located in Atlanta, Georgia, inside State Farm Arena. This competition is open to all NCAA schools who qualify for the tournament. In a bracket similar to that of the "March Madness" basketball tournament, this tournament puts each school up against each other in a head-to-head style matchup where each team is competing to earn a higher sales score based on the judges' opinions. Some of the institutions that UW-Parkside will compete with are Texas Tech University, Baylor University, and Florida State University.
This year, UW-Parkside's Sports sales team, comprised of Ronald Doane and Tristan Kaufmann, is ranked #22 Among all NCAA schools heading into the tournament. Leading the way for the UW-Parkside Sports Sales team is associate professor of sport management, Kyle Brannigan Ph.D. Dr. Brannigan came to UW-Parkside in the Fall of 2021 following his graduation from the University of Northern Colorado.
Brannigan specializes in sales, marketing, and revenue generation and has worked in numerous professional and amateur athletic organizations. He continues to help his students break into the sports industry and is currently leading a team of two students into the National Sports Sales Competition.
Doane has been individually ranked #39 in the nation in ticket sales. Meanwhile, Kaufmann has been ranked #49 in ticket sales. But this is not uncharted territory for Dr. Brannigan and his team. During the 2021 championship, Dr. Brannigan's team upset the highly ranked Texas Tech University.
Each school can have up to four competitors on their team. For each matchup, one representative leads their team against the representative of another school with the objective of earning a better score. The NBA franchise, Atlanta Hawks, devises the scenarios for mock sales calls that will occur in each matchup.
The qualifying rounds for the tournament were conducted virtually in November. During this competition, each school's seed for the 64-team tournament was determined with the better seed earning a more favorable matchup to begin the tournament. Following the qualifying rounds in November 2022, the Rangers were ranked number 22 in the country; the only school from Wisconsin to crack the top-25 rankings.
The National Sports Sales Championship matches will be held in Atlanta, Georgia, in front of numerous professional sports organizations looking to hire young graduating students eager to improve the ticket sales strategies on the professional level. The championship is an excellent opportunity for students to expand their network and break-through into the sports industry. Anther feature of the championship event is the opportunity for recruiters to interview and meet some of the competing candidates.
In February, Dr. Brannigan will be leading Ronald Doane and Tristan Kaufmann into State Farm Arena in Atlanta, Georgia, looking to leave an impact on behalf of Wisconsin.