Sustainability at Parkside
Campus Sustainability Initiatives
Community Garden
The campus garden is located behind Tallent Hall, next to the Student Health and Counseling Center. Produce is grown and donated to the Racine County Food Bank by volunteers. Allotments can also be leased for personal use.
Stormwater Management
UW-Parkside's campus is located within the Pike River Watershed, which flows into Lake Michigan. Proper stormwater management includes installation, monitoring, and maintenance of green infrastructure, to minimize pollutant runoff into waterways.
Energy
The Campus has made strides to reduce energy consumption through improvements in energy efficiency.

Four solar installations can be found around campus, generating 2.3 megawatts of renewable electricity. See sustainability map for locations.
Reduce
Water bottle refill stations are located at over a dozen fountains on campus. See Sustainability map for locations.
Reuse
Green to-go containers can be purchased at the Brickstone Eatery & Grill and exchanged for clean containers to reduce food packaging waste
Large items on campus can be picked up through surplus. Start by completing a surplus request form.
UW-Parkside Sustainability Map
Sustainability in the News
Get Outdoors
The 700-acre main campus and other properties in the region have natural areas that are used for research, education, and outdoor recreation.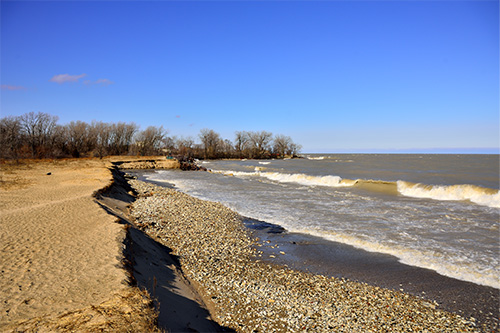 Chiwaukee Prairie
Chiwaukee Prairie is the largest remaining intact coastal wetland in Southeastern Wisconsin. The Prairie contains over 400 Species of plants, including many rare or endangered species. The prairie is managed through a partnership with the Nature Conservancy, UW-Parkside, and the WDNR.
The Chiwaukee Prairie Preservation Fund holds monthly stewardship volunteer days. No Experience required.
Contact the Sustainability Coordinator
Emily Reed  |  sustainability@uwp.edu