Parkside Profile: Harpreet Rooprai '21
Harpreet S. Rooprai graduated from the University of Wisconsin-Parkside in December of 2021, took a few weeks to relax, and came right back to campus to enroll in UW-Parkside's MBA program. He also tried out for and made the Parkside Athletics Track and Field team. 

Through his undergraduate career and now as a MBA student, Harpreet is involved across campus, making the most of every opportunity presented to UW-Parkside students. His experiences recently also earned him an internship with Snap-on Incorporated in Kenosha – a UW-Parkside talent development partner and supporter of the Future Focus Fund. 
Undergrad Degree: Marketing, Class of 2021
Current Program: Masters of Business Administration with a concentration in Marketing 
 
What has been your favorite Parkside memory?
I used to work as a campus ambassador. This dynamic team of student leaders serve as "the face" of UW-Parkside in the Office of Admissions and New Student Services. I always enjoyed summer training with other ambassadors. We had a family bond with one another that created memorable moments and are what I remember the most.

How did your time at UW-Parkside prepare you for the future?
Parkside provides me with many resources to prepare for my future career. My time as a student Marketing Intern for the Office of Admissions allowed me to use skills that I gained from class and implement them. I walked away with social media skills, organizational behavior knowledge, and skills to develop future leaders and create the best outcomes based on different situations. 

Currently, I am working as a corporate marketing intern at Snap-on Inc. My role there is creating social media content on its social media platforms from Instagram to LinkedIn. In this role, I'm able to put into practice the information I learned in class and from my work experiences on campus.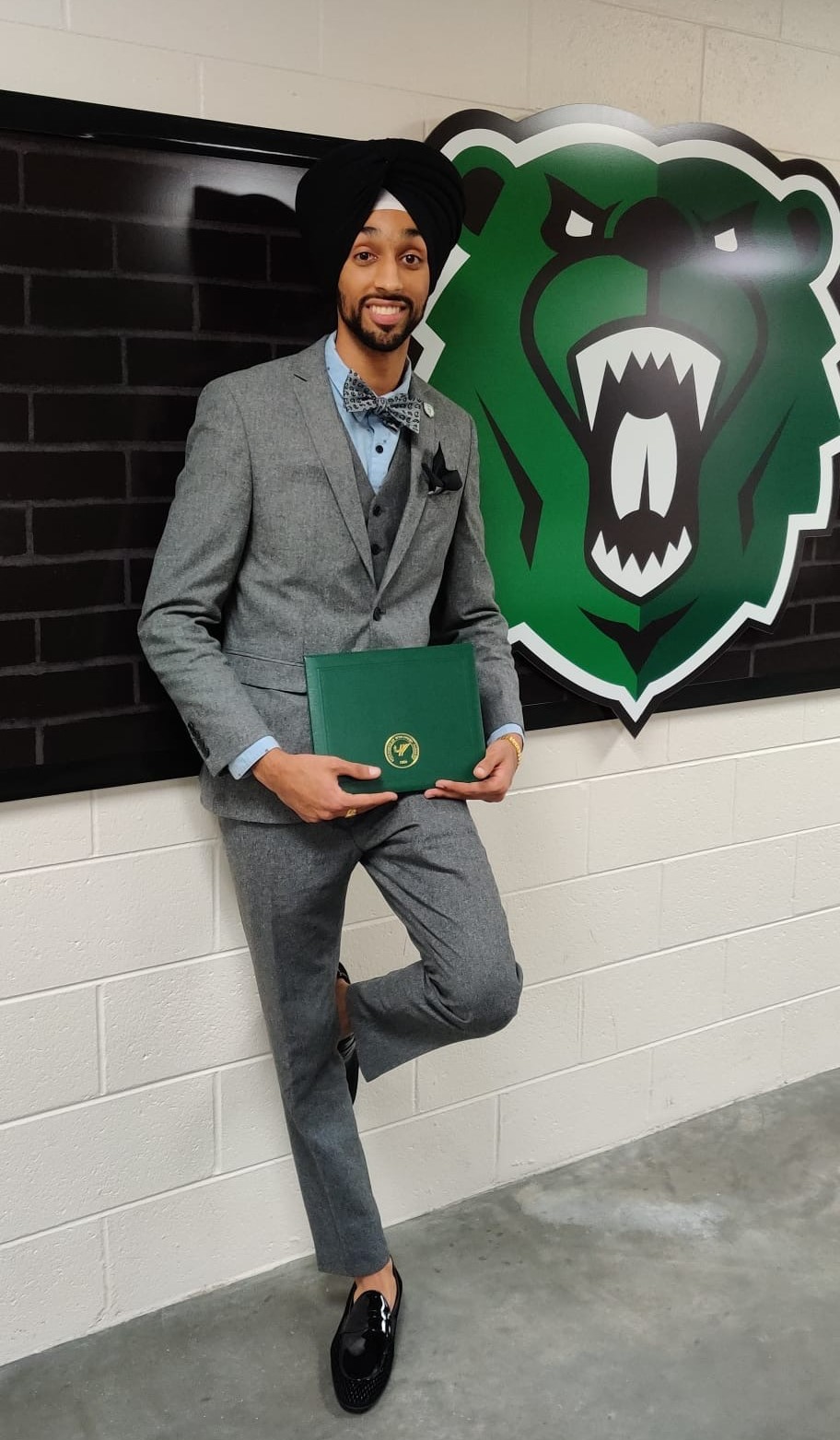 How have you been involved on campus?
Intramural basketball and volleyball
Senior Campus Ambassador 
Marketing Intern for the Office of Admissions 
University Development Office student assistant 
Track and Field as a high jumper 

What are you looking forward to next at UW-Parkside?
I'm excited for Parkside Day since it is an opportunity for Parkside to expand and gain new resources for student success, allowing more students to receive scholarships. It's fun to see the impact it has overall not only on current students and staff, but also with alumni.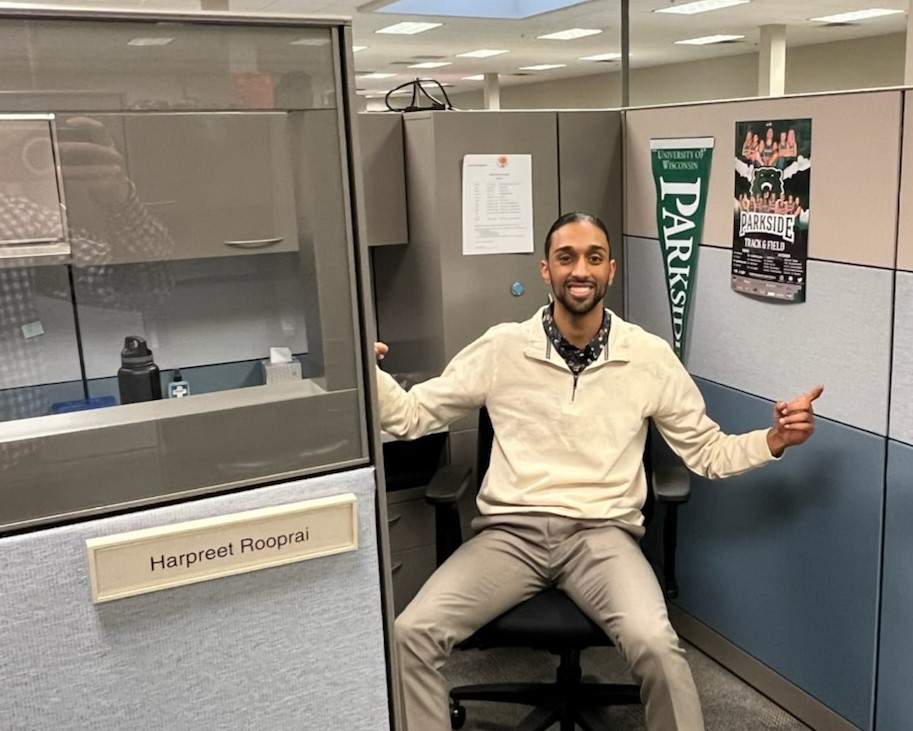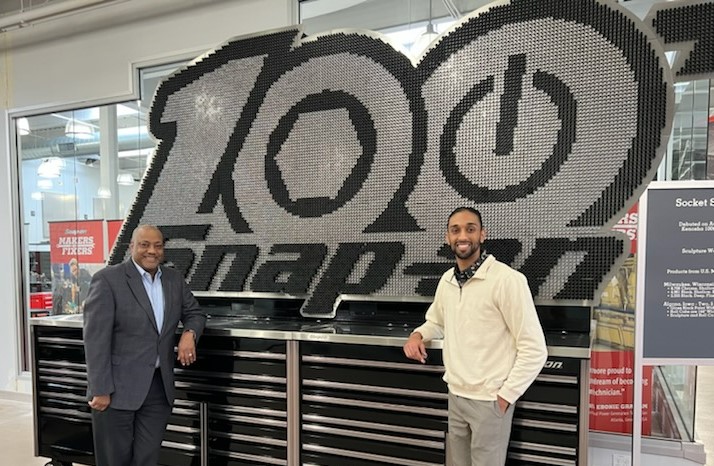 Michael Bond, UW-Parkside Foundation board president and Snap-on Incorporated supplier diversity manager, and Harpreet Rooprai at Snap-on's corporate headquarters in Kenosha, Wisc.
Snap-on Incorporated is a key talent development partner with UW-Parkside, providing unique learning experiences through internships, as well as career opportunities to numerous UW-Parkside alumni employed at Snap-on. Snap-on invests in student success at UW-Parkside through support of scholarships, career development programs, and other initiatives. We recognize Snap-on Incorporated as a Parkside Day 2022 corporate partner for their continued support of the Future Focus Fund, which provides need-based scholarships and aid to UW-Parkside students.
Share Your Why!
Share your "why" with the Parkside community via social media! Make sure to use the following #ParksideDay.