Parkside Day Testimonials
What does Parkside Day and donor support mean to you?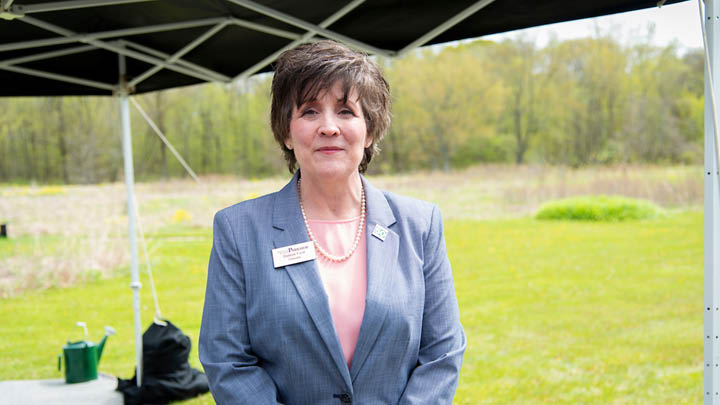 Debbie Ford
Chancellor
For me, Parkside Day is a very special day. It's a day when we celebrate what brings us all together as members of this vibrant, active, and outstanding learning community. It's great to spend Parkside Day 2021 visiting with our alumni, giving back in our community through the community clean up that's happening not only here in southeast Wisconsin but across the country as our alums give back.

There are over 27,000 UW-Parkside alumni, 4,500 students, and 500 members of our faculty and staff that make UW-Parkside what it is today, and more importantly, what it will be tomorrow.

Thank you for being a part of Parkside Day, and let's celebrate!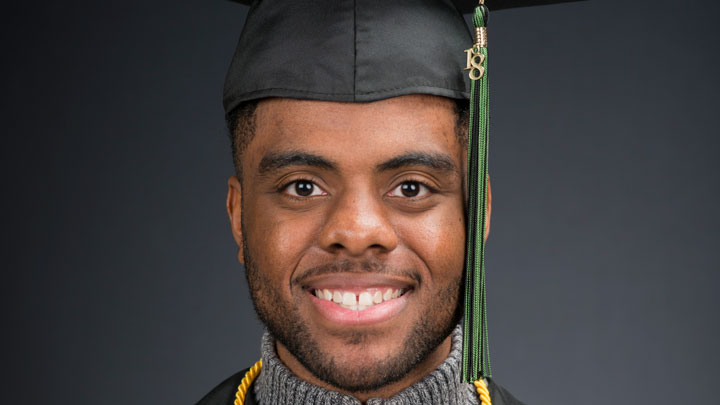 Terrill Taylor '18
My experiences at UW-Parkside propelled me forward to my future career. I'm grateful to the faculty and staff who believed in me along the way, allowed me to be myself, and created a safe space for me to grow and learn. I was an introvert that needed to learn leadership skills outside of the classroom in order to gain acceptance into medical school. Receiving scholarships as a student allowed me to not work as many jobs during school so I could participate in campus clubs and organizations like Pre Health Club, Student Body Government, and Campus Ministry. These clubs and orgs allowed me to grow into a leader.
My time at UW-Parkside helped me to gain acceptance and a full scholarship to UW-Madison's School of Medicine and Public Health. I'm grateful to faculty, staff and donors who supported me along the way.
Sara Popadic
Current UW-Parkside Student
My scholarships have greatly impacted my current studies. They have allowed me to focus solely on my course work and pursue an internship in my field. I want to thank my donors for their continued generosity!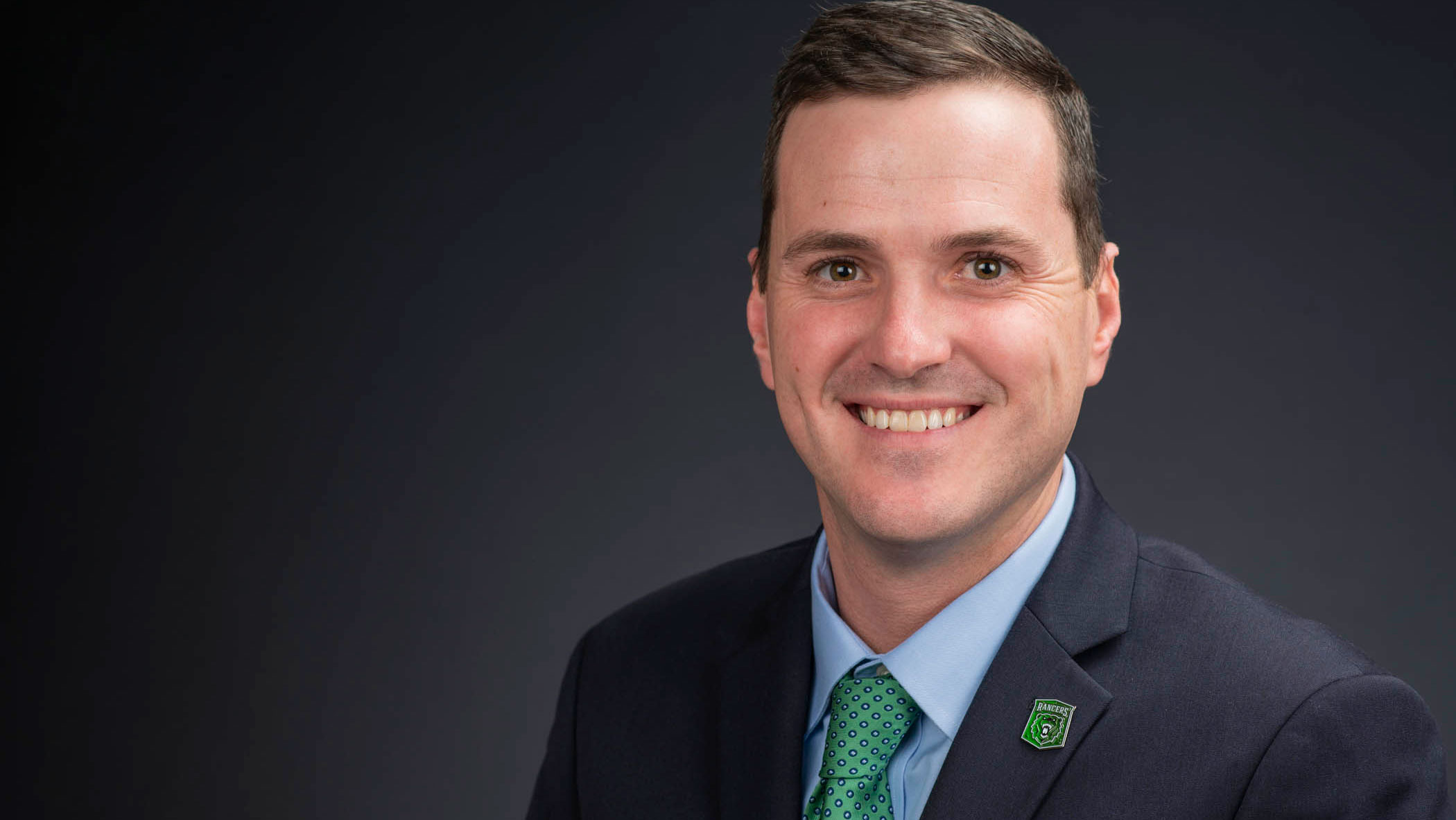 Andrew Gavin
Director of Athletics
Parkside Day, just like athletics, is about showing your pride for the Rangers! For me, it mean an opportunity to celebrate our University's past, present, and future!  It is important because it fosters and highlights a culture of philanthropy, of appreciation, of celebration, and pride. Parkside Day is an awesome opportunity to celebrate the successes of both our current students and our alumni! I give back to UW-Parkside because I believe strongly in our mission and our vision, and I can clearly see the impact of my donations on our students!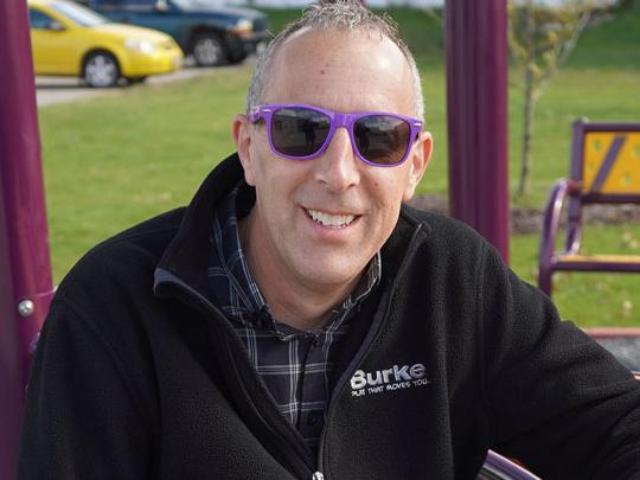 Brian Johnson '93
UW-Parkside provided me with an excellent business education.  My degree in Business Management and Accounting has served me extremely well in my career and provided a great foundation for me to go on and complete my MBA.  Additionally, I was very involved during my time on campus with a number of leadership roles that have really helped me over the years.  
AND, personally, I met my wife (Lisa Majerle Johnson '93) at Parkside! We've been married for 27 years and have three amazing kids.  I'm very lucky! 
I've realized how much I valued my time at Parkside, and I want to try to give back and help another generation of students.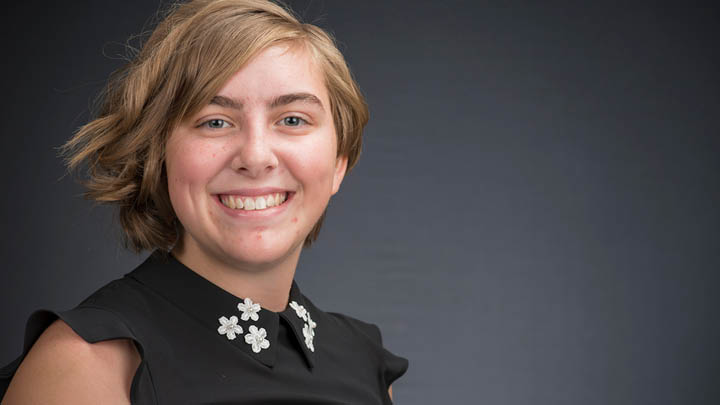 Lynsey Gallagher
Current UW-Parkside Student
The scholarships I have received in my life, particularly at Parkside, have made a huge impact on my life by giving me the opportunity to keep learning and growing as a theatre artist. Scholarships make all of my goals possible because they allow me to understand the foundation of the theatre industry. The foundation is the most important part because if that were cracked then I would never be able to stand tall and strong, out in the working world. Right now is where I form my good habits and understand how each part plays a very important role in the production. Thank you so much for the support, and I hope to make you proud!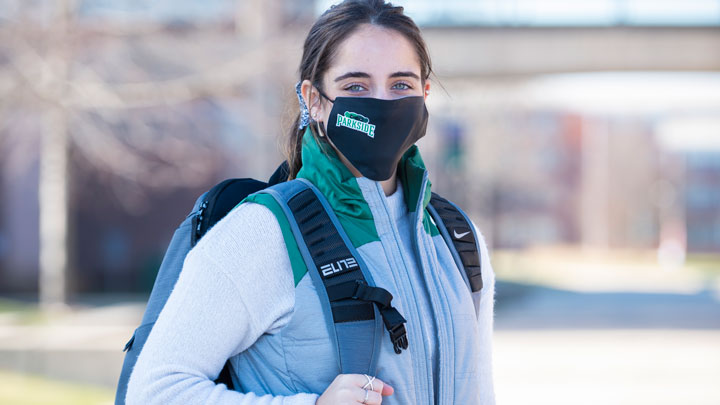 Grace Scalzo
Current Parkside Student
A day dedicated to our Parkside family allows us to shed light on all the incredible things we do for each other every day. From the donors who make it possible for my peers to stand next to me on the stage. To my fellow students themselves, earning their right to walk across it. Thank you to everyone who makes a difference today and every day.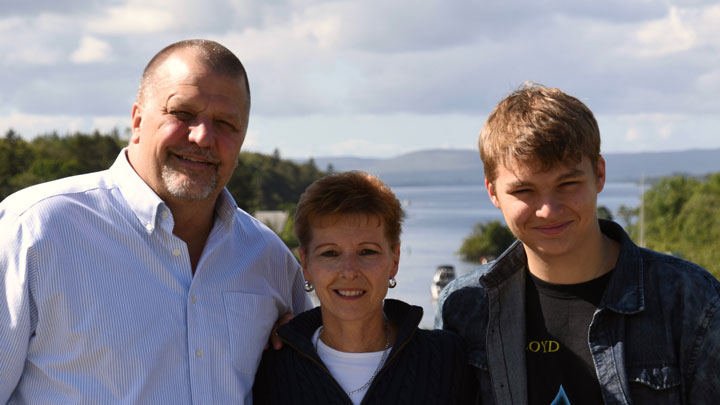 Jeff Medin '85
UW-Parkside Foundation Board Member

I know what it is like to have no cash and have bill collectors calling all the time. I have lived that life. I also know what it is like to try and make your way forward and get a college degree when your home environment (either willfully or not) is conspiring to hold you down. As a Foundation Board member, I can now also see behind the curtain. Universities need big corporate and estate gifts, but they also need flexibility and the ability to plug small holes that come up unexpectedly if they are to be truly effective. My wife and I support the Future Focus Fund because it has the elasticity to meet the needs of individual students on a one-on-one basis.
Samantha Ramirez
Current UW-Parkside Student
My parents and I were counting down the days until tuition was due and wondering what loans we'd have to take out in order to make ends meet, when all of a sudden I was informed I received a scholarship. We were in such shock and couldn't believe it. Once it finally sunk in we started crying because we were so grateful towards someone's generosity which now lifted a stress from us and allowed me to continue my education without having the weight on us of how we were going to pay the loan back.
My family and I will never be able to repay my scholarship donors for their kindness nor can we put into words how grateful we are, but I make sure every day I go to school that I give it my all because none of this would have been possible without my scholarship.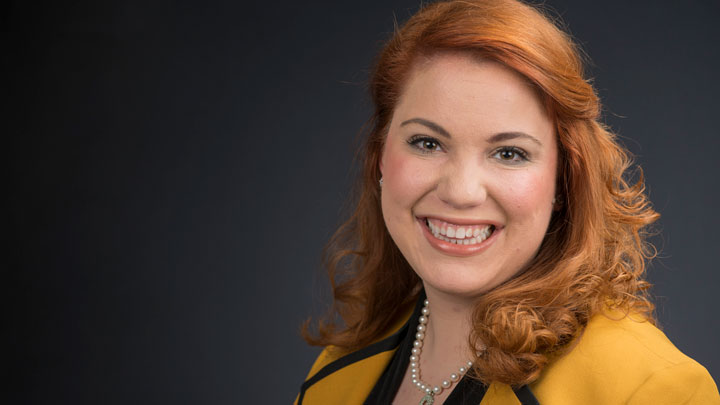 Linnéa Booher
Director of Donor and Alumni Engagement
I give to support student success at UW-Parkside because I fiercely believe that higher education should be obtainable for anyone who wants to work hard for a college degree. UW-Parkside students face so many obstacles that stand in their way on their path to graduation. Parkside Day is a way we can help their dreams of graduating become a reality.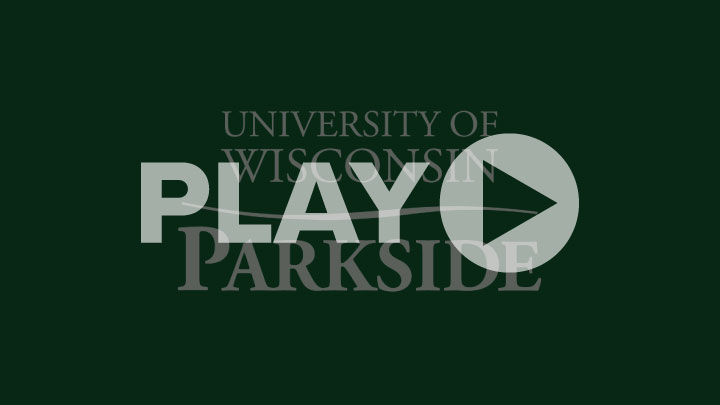 Aiden Webster
Current UW-Parkside Student
I am a Freshman on the Men's Golf team. Thank you for your support to our new home, the Mark Olsen Indoor Golf Center. Quite honestly, the support from all the donors has been tremendous. Something that I would have never expected coming here to UW-Parkside.
The support system we have here is unwavering. We are so excited to see the impact that the generous gifts and the Mark Olsen Indoor Golf Center have on our program. Hopefully our fans can grow accustomed to some competitive Ranger Golf!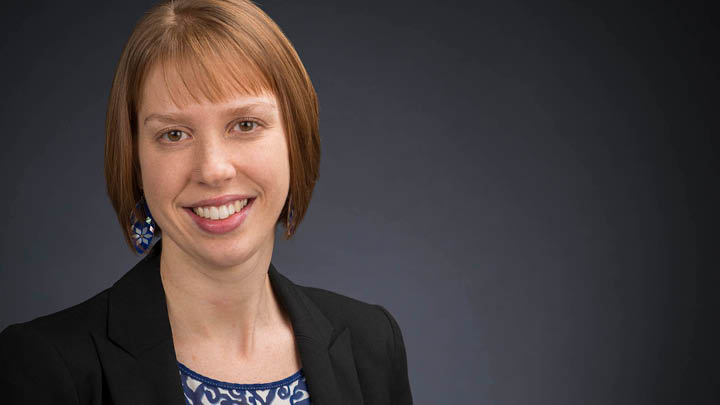 Hannah Wallisch
Director of Development
Parkside Day is so energizing because it's hundreds of people – alumni, faculty and staff, parents, even students themselves – cheering for how much they love Parkside and standing behind our amazing students. It's a community of support that says we're proud of students: the obstacles they've overcome, the people they're becoming, and the ways they'll change the world.
I'm thrilled to be part of students' journey, and so grateful to all the people who choose to be part of the Parkside community of support.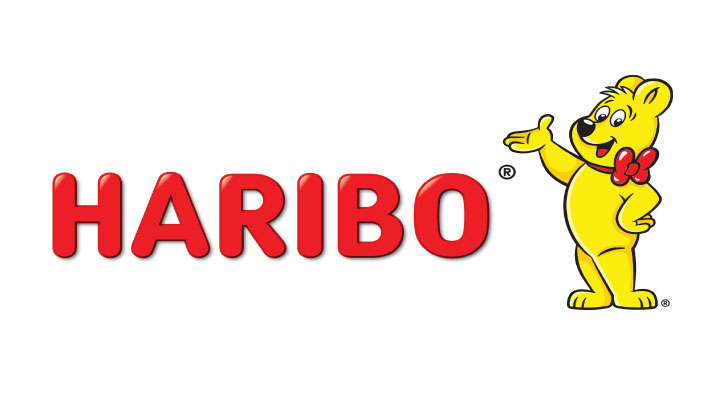 Wes Saber
Executive Vice President and Chief Financial Officer, HARIBO of America 
HARIBO is committed to giving back to the vibrant community in southeastern Wisconsin, and our partnership with UW-Parkside is an important part of that commitment. Programs like the Future Focus Fund are a critical resource to give educational opportunities to current and future students, paving the way for tomorrow's workforce. We are honored to work alongside UW-Parkside to help bring that to life as we believe everyone deserves access to quality, affordable education.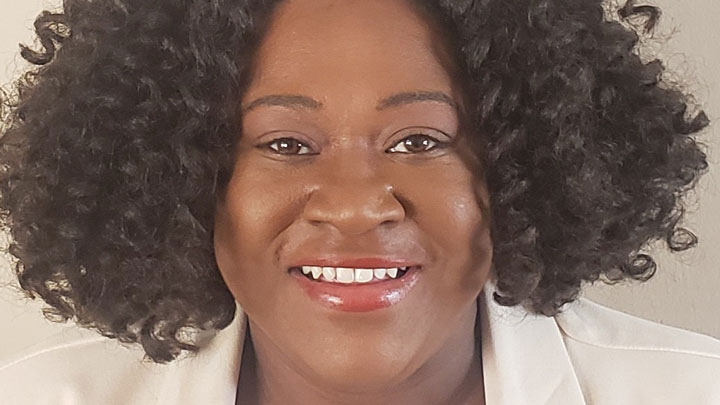 Martha Knicks '01

My time at UW-Parkside prepared me for my career today by opening up a whole new world of experiences for me. I was able to meet many students and faculty who challenged my thinking and shaped my perspective. Also, participating in leadership opportunities such as Parkside Activities Board (PAB) and Student Government Committee enabled me to learn more about myself, want I wanted in a career, and strategizes to get there. One of the most pivotal experiences for me was working in what was called back then the Advising and Testing Office as a paraprofessional. It was my time there that launched my career as a Career Development Professional.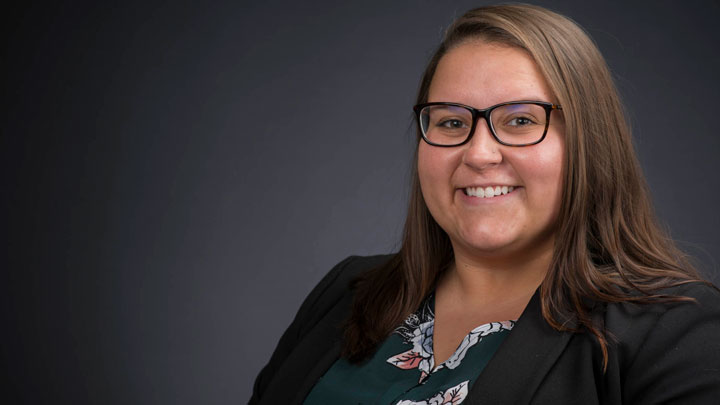 Hillary Vara '16
I give back to UW-Parkside on Parkside Day as an alum and a proud advisor. This is how I can help future Rangers!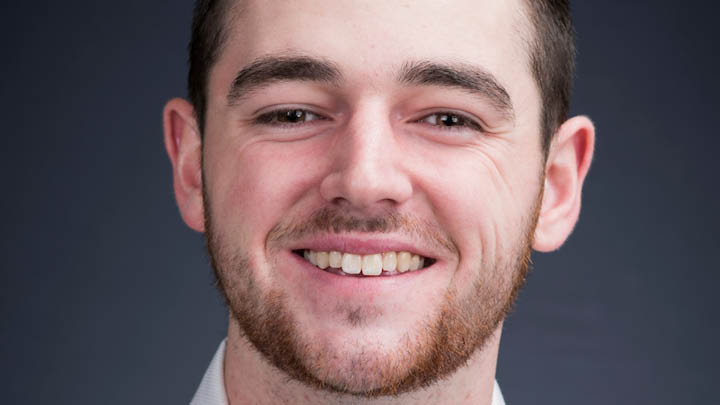 Brendan Collins
Current UW-Parkside Student

The scholarships that I have earned throughout my three years at Parkside have allowed me to become academically, athletically, and morally successful. The generous support from alumni, donors, and the university is what makes me so happy to be a student-athlete at UW-Parkside.

I will continue to be involved with Parkside Day because I know what it's like to need help from others, so I express my gratitude by being an advocate on campus and behind the scenes for Parkside Day.
 
Ryan, Ranger Run participant
College is something that everyone should have available to them. By participating in the 5K Ranger Run I hope to increase opportunities for all students.
Brandon Mitchell '21
Current UW-Parkside Student
Due to financial need, I have worked two jobs 60-80 hours a week for a private ambulance company and in the emergency room of underserved Milwaukee communities for a large portion of my undergraduate career. My GPA was the collateral damage of committing nearly 30,000 hours serving others while trying to do well in college at the same time. The only thing I could change to improve my grades was decrease the number of classes I took each semester because I could not afford to work less and decrease my income. I struggled because my only option was to work full time and I didn't want to put school on the back burner. 
When I had more time to focus on my academics, I thrived. The Future Focus Fund allowed me to show my true potential and dedication academically in the classroom. Scholarships allow me to focus on becoming the best I can be for others while eliminating the stress and distraction of trying to pay for tuition on my own.
Share Your Why!
Share your "why" with the Parkside community via social media! Make sure to use the following #ParksideDay.