Journal of Science Volume II Issue II
We are excited to bring you this latest edition of Parkside Journal of Science. Our semesterly publications feature a collection of both articles that spotlight relevant scientific research and interviews with students and faculty in the College of Natural and Health Sciences. It is our goal to bring more awareness to the research being done here at UW-Parkside and around the world.
As we continue to navigate through the COVID-19 pandemic and adjust to the continuous changes in our world, it is imperative to highlight advancements in all fields of science. It is our hope that the Parkside Journal of Science has and will continue to accomplish this goal of emphasizing some of the latest research in areas that are directly impacting our lives. In this issue, we bring together an array of articles and interviews highlighting research in the fields of biology, chemistry, and physics, with a variety of disciplines represented in each.
We feature articles that discuss ongoing issues amidst the pandemic, changes to the natural world around us, advancements in medical research, and much more. This issue additionally calls attention to some of the research being conducted by students and faculty in the chemistry, physics, and biology departments here at UW-Parkside in hopes of bringing to light the many opportunities our school has to offer for students.
We invite you to join us in exploring the many ways that research at UW-Parkside and beyond has had an impact in just the last year. Thank you for taking the time to read this issue, and GO RANGERS!
Our mission is to ignite scientific curiosity amongst the Parkside community and beyond!
JOURNAL OF SCIENCE 
Volume II Issue lI
PJS Team of Students
Meet the students who bring together this outstanding Journal of Science here at UW-Parkside.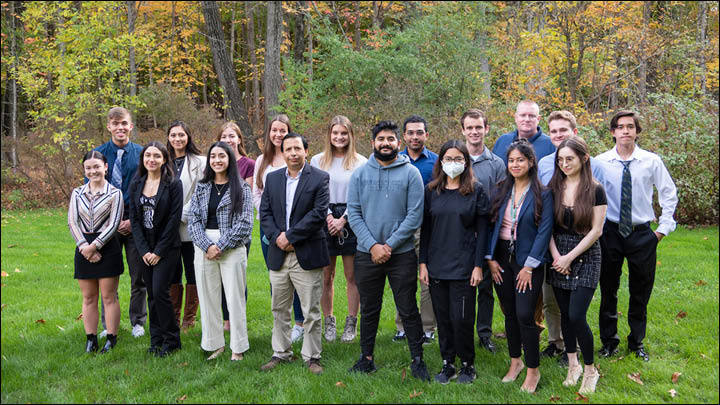 PARKSIDE JOURNAL OF SCIENCE DIGITAL LIBRARY