Pre Public-health Concentration
The Pre Public-Health program at Parkside is designed to help students gain the necessary academic and professional requirements in applied health sciences that will help them pursue an advance degree in Public Health. 
UW-Parkside's applied health science major with a concentration in public health prepares you to pursue advanced training in antimicrobal resistance, emerging infectious diseases, bioethics, and community health. 
The Public Health concentration offers courses for undergraduate students covering a variety of topics from biology, to communication and sociology courses.
A few of the courses you will take
General Genetics | BIOS 260
Explains fundamental principles including transmission, molecular and population genetics. Introduces lab techniques for investigating organisms including microorganisms, plants, lower animals, and humans.
Health Communication | COMM 340
Examines fundamentals of caregiver and client interactions, the relationship between our health and our interactions with others, and the production of health messages.
Health Psychology | PSYC 363
An introduction to the major theoretical approaches, research findings, and principles of health psychology. Topics include stress and coping; and the role of lifestyle, personality, and social support in health and illness. Links between psychology and specific diseases will be considered.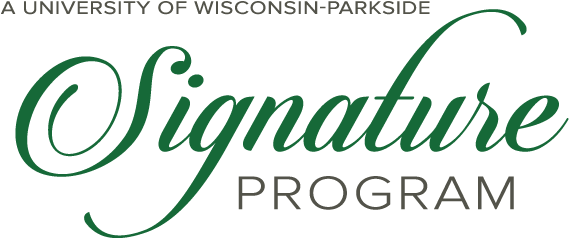 Careers After Parkside
You will be seeking employment in an ever changing, increasingly global, and technology driven workplace. A degree in Public Health will help you develop the skills you need for a successful 21st-century career
Epidemiology
Public Health Specialist 
Health Educator
Public Health Analyst 
Clubs and Organizations
Biology Club  Biology club offers biology related activities on and off campus. The club also host events, and are involved in the community. 
Pre-Health Club  The Pre-Health Club will provide an environment to gain knowledge of health professions and offer an opportunity to interact with other students interested in the medical field.
Psychology Club  The purpose of the Psychology Club is to educate and bring together students who have an interest and desire to learn and expand their knowledge within Psychology.
PROGRAM CONTACT INFO
Bryan Lewis | (262) 595-2327 | lewisb@uwp.edu