We invite you to join us for our 32nd Annual Aging Well Conference held on June 2, 2023 at the University of Wisconsin-Parkside. We are celebrating 32 years of Aging Well and expect to attract well over 200 professionals working in the field of aging! Enjoy learning from excellent presenters, visiting exhibitor booths, and networking with your peers.
REGISTRATION, REFRESHMENTS, AND EXHIBITOR VISITS
KEYNOTE | Jeffrey Rediger, MD, MDiv
A New Era of Medicine: Transforming the way we think about aging and wellbeing
After his exciting virtual keynote in 2020, Dr. Rediger is back by popular demand with a new keynote address in person that will challenge us to think differently about how we view aging, health, and vitality. The latest research reveals that our lifestyle choices can dramatically affect the outcomes of our mental and physical illnesses. This is increasingly relevant in today's healthcare system, in which demand for providers is high and doctors have ever less time to spend with patients. The good news is that there's a huge amount that individuals can do to educate themselves on their own health needs and advocate both on their own behalf and on behalf of their loved ones. We can also make use of new tools and technology to take our health and well-being to a new level. These tools, in conjunction with lifestyle choices, provide an entirely new level of possibilities for health and well-being, and can also significantly change the trajectory of our illnesses, leading to improved outcomes for longevity, independence, and overall quality of life.
---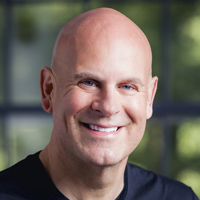 Jeffrey Rediger, MD, MDiv, is a physician, best-selling author, and popular speaker. He is an Assistant Professor at Harvard Medical School and the Medical Director of McLean SE Adult Psychiatry and Community Affairs at McLean Hospital. A licensed physician and board-certified psychiatrist, he also has a Master of Divinity degree from Princeton Theological Seminary. His research with remarkable individuals who have recovered from incurable illnesses has been featured on the Oprah Winfrey and Dr. Oz Shows, among others. He has been nominated for the National Bravewell Leadership Award, and has received numerous awards related to leadership and patient care. His best-selling book, Cured: Strengthen Your Immune System and Heal Your Life, is available at Amazon, local bookshops, and in multiple languages. 
BREAK AND EXHIBITOR VISITS
MORNING BREAKOUT SESSIONS
 
Elders and Substance Use: The Invisible Crisis
Tracy Schroepfer, PhD, MSW, MA, UW-Madison
One of the fastest growing health issues for elders in the United States is substance use. In this session we will examine the reasons for this growth and current invisibility of the issue, as well as factors that place elders at higher risk. In addition, it will explore the age-related changes that make prescribing medication challenging and the attention given to screening and treatment.
Let's Talk: Caring for the Aging Voice
Ami Bouterse, MM, MS, SLP-CF, UW-Parkside
Did you know that your voice ages? Join this session and discover why our voice ages, what to expect, and how best to care for it. This interactive session will have everyone literally talking as participants explore daily exercises to improve vocal function.
Protecting your Fortress with a Power of Attorney
April DeValkenaere, SBWCP, CFCI, Financial Fortress Education, LLC
One great way to make sure your decisions are adhered to when you can no longer speak for yourself is to draft a legally binding Power of Attorney (POA) document. This session will discuss who should have a power of attorney, when they should acquire it, and the purpose of the important document.  Also discussed are the fiduciary responsibilities created by a power of attorney document and how the agent can be held accountable to protect your fortress. 
Four Pillars of Health and Wellbeing
Jeffrey Rediger, MD, MDiv, Harvard Medical School
The four pillars of healing and well-being include nutrition, strengthening your immune system, changing your relationship with stress, and prioritizing health through the healing of identity and beliefs. Dr. Rediger, from Harvard Medical School, will discuss the ways in which you can improve your health and well-being while following the tenets of the four pillars of health and flourishing vitality
What's that you said? Hearing Loss and Treatments
Heather Miller, AuD, Froedtert South
Nearly 25% of adults aged 65 to 74 and over 50% of adults over age 75 have some form of disabling hearing loss. Learn about your body's hearing mechanisms, the causes of hearing loss, and new and effective treatments to help mitigate the effects. 
BREAK AND EXHIBITOR VISITS
KEYNOTE | Laura Gitlin, PhD
Living Independently with Cognitive Impairment: Prevention and Management
Currently there are 6.5 million Americans over the age of 65 living with dementia. That number is expected to grow to 12.7 million by 2050. Cognitive impairment is the leading cause of loss of independence for adults worldwide. Dr. Laura Gitlin is an expert on home and communitybased interventions for adults diagnosed with dementia and their caregivers. She works to find solutions for families that focus on and support people's strengths. Her research also focuses on supporting caregivers in the management of challenging behaviors by providing education and strategies for management. Dr. Gitlin will share her insights from her research on programs that can help provide support and resources to those affected by cognitive impairments later in life so that individuals can live a longer, more fulfilling, and independent lives.
---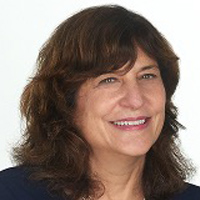 Laura N. Gitlin, PhD, is an applied research sociologist, a distinguished professor, Dean of the College of Nursing and Health Professions at Drexel University, and the inaugural Executive Director of its AgeWell Collaboratory. The AgeWell Collaboratory oversees Drexel's AgeFriendly University international designation, and partners with over 80 community-based organizations serving racially, ethnically, and culturally diverse communities involving older adults and families. Her research focuses on developing, evaluating, and implementing novel home and community-based interventions that seek to improve quality of life indicators for older adults and/or their family members. She applies a social-ecological and health equity lens as well as person-centered and directed approaches to support individuals/families within their living contexts using nonpharmacological, behavioral, cognitive, and environmental strategies. Her interventions have resulted in improving physical and psychosocial outcomes, reducing mortality and health care savings. Some of her interventions are being implemented globally and in agencies throughout the USA. She is a well-funded researcher with continuous research and training grant funding from federal agencies and private foundations for over 35 years. She and her teams have received numerous awards for their innovation and interventions. 
LUNCH AND EXHIBITOR VISITS
 
AFTERNOON BREAKOUT SESSIONS
Aromatherapy: The Basics and Benefits
Nicole Pisani, RN, Hospice Alliance
Aromatherapy involves the use of plant extracts, known as essential oils, with distinct and pleasant odors. Aromatherapy can help improve mood and a general sense of well-being. In this session, Nicole Pisani will discuss the basics of what essential oils are, how to use them safely, and everyday issues that essential oils and aromatherapy may improve. Attendees will also get an opportunity to learn how to make their very own aromatherapy item to take home.
Self-Advocacy 101: How to Best Protect Your Health, Rights, and Safety in a Complex Healthcare World
Teri Dreher, RN iRNPA CCM BCPA, Northshore Patient Advocates
What is a senior "orphan" or "solo-ager," and how will they affect the healthcare market as we age? Senior "orphans" are adults with no nearby family members to help take care of them, and this can result in greater health risks. How can we effectively help this demographic[KCM1] [KCM2] ? What referrals are most helpful to seniors with limited social networks? This presentation will teach and empower both healthcare professionals and community members who face similar challenges in caring for their loved ones and planning for their future.
Strong Seniors Stay Standing
Denise Jacob, Kenosha Senior Center
The act of standing changes as we age. Learn stretching, strength, and balance exercises designed to help older adults reduce their risk of falls, keep them more active for a longer period of time, and help ease the pains that can slow them down.
Preventing Burnout for Caregivers of VeteransPreventing Burnout for Caregivers of Veterans
Emily Nelson, MSW, LCSW, Captain James A. Lovell Federal Healthcare Center – Great Lakes Naval Base
There are currently over 16.5 million veterans in the United States, with 23.5% of them over the age of 75. Caregiving for military veterans presents a unique set of challenges, especially for the aging veteran population. This session will provide information on preventing caregiver burnout, handling stress, and services available to support caregivers of veterans.
KEYNOTE | Bill Armbruster, Senior Advisor, AARP Livable Communities
The Future We Want: Building Age-Friendly Communities and States
According to the U.S. Census Bureau, the number of Americans age 65 or older is projected to grow by almost 50 percent from 2016 to 2030. An average American child who is 10 years old today has a 50% chance of living to 100 or beyond. In Wisconsin, the U.S. Census Bureau predicts that there will be a 36 percent increase in residents over the age of 60 from 2012-2030. It is imperative that communities and states respond by ensuring that resources are available to serve this rapidly aging population. The common thread among Age-Friendly communities and states is having local leaders believe that the places where we live should be more livable, and better able to support people of all ages, and commit to improving the quality of life for the very young, the very old, and everyone in between. Bill Armbruster is a Senior Advisor and manages the AARP Network of Age-Friendly States and Communities. Bill will share with us how communities (towns, cities, counties, and states) are engaging and mobilizing in ways that create "real change" that results in longer independence and all-around well-being for aging adults, as they go through the age-friendly process. 
---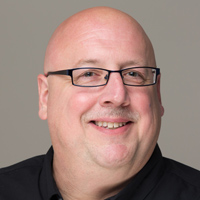 Bill Armbruster, Senior Advisor, AARP Livable Communities, manages the AARP Network of Age-Friendly States and Communities, which is a program within AARP Livable Communities. 
He has been with AARP since 2000, joining as an associate state director for AARP New York. In that role he served the upstate and western region of the Empire State and was responsible for the development, implementation and assessment for community outreach programming. That body of work included livable and age-friendly communities initiatives, partner development and grassroots volunteer organizing for a 30-county region both near and far from his Rochester home base. 
Since 2016, Bill has been traveling frequently and far to communities, conferences and meetings nationwide as a speaker and facilitator for the AARP Livable Communities initiative. In addition to his work at AARP, Bill has extensive experience in corporate wellness programs, occupational rehabilitation and ergonomics, pain treatment and physical therapy. 
Become a sponsor.

Introduce your organization to regional professionals and consumers who are interested in health and wellness. Your partnership provides opportunities to engage with individuals working in the field of aging, people considering a career in gerontology, and active retirees.

Return on investment detailed with sponsorship tiers below. For full benefits of sponsorship, please register by Jan 31, 2023.
 
• Four conference entries (you must register them separately with aprovided code)
• Logo in direct mail brochure (if received by January 31, 2023) 
• Logo links to your website in digital marketing and on Aging Well page
• Full page ad in program
• Organization representative invited to provide morning or afternoon welcome address
• Organization logo on event tote bag
• May share one small promotional item to be pre-stuffed in ourconference tote
• Event exhibitor table with prime location
• Highlight business in social media marketing of the conference
• Sponsor breakfast or lunch for attendees
• Recognition at the breakfast buffet or lunch
• Digital representation throughout the conference
• Three conference entries (you must register them separately with aprovided code)
• Logo in direct mail brochure (if received by January 31, 2023) 
• Full page ad in program
• Logo links to your website in digital marketing and Aging Well page
• Digital representation throughout the conference
• Event exhibitor table in a prime location
• Two conference entries (you must register them separately with aprovided code)
• Logo in direct mail brochure (if received by January 31, 2023) 
• Half page ad in program
• Logo links to your website in digital marketing and Aging Well page
• Digital representation throughout the conference
• Event exhibitor table
• One conference entry (you must register them separately with aprovided code)
• Mention in direct mail brochure (if received by January 31, 2023) 
• Quarter page ad in program
• Mention on Aging Well page
• Digital representation throughout the conference
• Event exhibitor table
Nonprofit Exhibitor | $225
• One conference entry
• Event exhibitor table
The University of Wisconsin-Parkside is committed to providing access, equal opportunity, and reasonable accommodation in its services, program activities, education, and employment for individuals with disabilities. To request disability accommodations, contact Continuing Education at least eight weeks in advance at: 262-595-3340 (V), 262-595-2513 (FAX), or email continuing.ed@uwp.edu.