Health and Human Services
CONTINUING EDUCATION AT UW-PARKSIDE
As a health and human services professional, you'll find value in our professional development programs specifically designed to help you fulfill your CEU requirements. Browse our affordable conferences, noncredit workshops, and online courses.
To better serve you in your Professional Development needs, please take a moment to complete this brief survey. Thank you! 
Nick Smiar
February 8, 2019 | 8AM-12PM |  Face-to-Face  |  0.4 CEUs  |  $99 
Technology is an integral part of social work practice, both assisting us in enhancing practice and posing new and complex problems in that practice.  Explore the ethical dimensions of the use of technology, especially in regard to professional boundaries, confidentiality, electronic communications and social media, and telehealth. We will employ both MPSW 20 Code of Conduct and the recently revised NASW Code of Ethics in group discussion of scenarios drawn from practice.
Comfort Suites Milwaukee Airport
6362 S. 13th Street | Oak Creek, WI  53154  |  (414)-570-1111
 
ABOUT THE INSTRUCTOR
Nick Smiar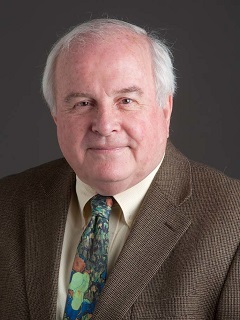 Nick Smiar, Professor Emeritus of Social Work at UW-Eau Claire, has been doing ethics workshops for twenty years. Dr. Smiar has worked in residential treatment, child welfare, community mental health, and psychiatric hospital settings. He is also a graduate of the Divinity School of The University of Chicago, a County Board Supervisor for Eau Claire County, member of the board of the Bolton Refuge House (Eau Claire), board member of Western Dairyland CAA, and former Chairperson of the Social Worker Section of the Marriage and Family Therapy, Professional Couseling, and Social Work Examining Board. 

*Offered in partnership with UW-Eau Claire. By clicking this registration link, you will be taken off of UW-Parkside's website.
2019 Aging Well Conference
Friday, June 7, 2019
Advance your knowledge of the latest best practices and trends in gerontology with a great lineup of dynamic keynote and breakout presenters. This conference is relevant for older adults and their families, professionals, wellness experts, caregivers, and those interested in pursuing a career in gerontology.
eCPR Training
Classes forming soon  |  Face-to-Face  |  1.6 CEUs  |  $499
eCPR is a community education program that prepares members of the public to assist a person who is experiencing an emotional crisis. This two-day certification training is all-inclusive and provides training, hands-on practice and coaching, eCPR workbook, and evaluation for certification. 
For future sessions and information! 
CONTINUING EDUCATION
Mon-Fri  |  8 am-4:30 pm 
262-595-3340
continuing.edu@uwp.edu
 
900 Wood Rd.
Kenosha, WI 53144 
Tallent Hall 101
Parking: Lot T
The University of Wisconsin-Parkside is committed to providing access, equal opportunity, and reasonable accommodation in its services, program activities, education, and employment for individuals with disabilities. To request disability accommodations, contact Continuing Education at least eight weeks in advance at: 262-595-3340 (V), 262-595-2513 (FAX), or email continuing.ed@uwp.edu.