Health and Human Services
Maintain your social work or health care related license or certification with quality, convenient, and affordable options to gain Continuing Education Units at UW-Parkside! One tenth of a CEU (0.1) is granted to an individual for every hour of participation in an organized continuing education experience. Similarly, each hour may also be expressed as a Continuing Education Hour or CEH, with one CEH granted per hour of participation.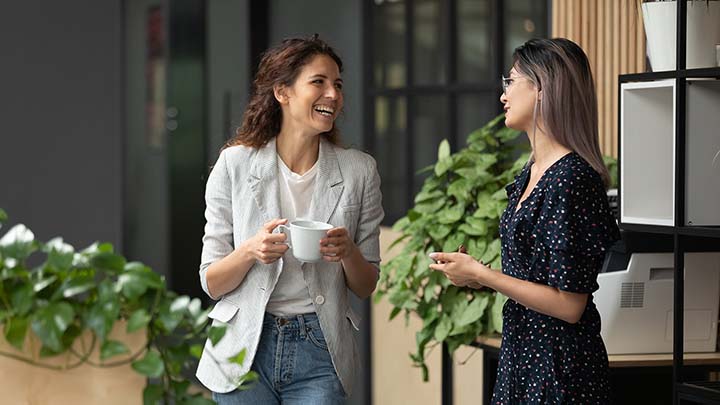 Advanced Ethics and Boundaries
Type: Virtual
Start Date: 02/03/2023
End Date: 02/03/2023
Meeting Time(s): 8 am-12 pm
Cost: $129
Credits: 0.4 CEUs / 4 CEHs
Includes: Certificate
As a human service professional, your management of ethics, boundaries and confidentiality is especially critical. This workshop will address the unique issues encountered during the provision of social services and therapy. The emergence of 21st century technology and its complications will be addressed to highlight changing trends in ethical practice.
Jeanne Wagner, MSW, LCSW, ACSW, joined the staff at the Helen Bader School of Social Welfare in May 2005 as the Director of Social Work Field Education Programs. She received her MSW from Jane Addams College of Social Work, Chicago, IL and her BSW from Morehead State University, Morehead, KY. 
She is a Licensed Clinical Social Worker and Clinical Professor with extensive clinical, management, administrative, and educational experience. She has worked in a variety of social service settings prior to her appointment with UWM, which include child welfare, adoption (domestic and international), mental health, intellectual disabilities, geriatrics, and private practice. She currently teaches courses in social work, develops and presents continuing education programs covering social work ethics and boundaries, leadership and supervision, case management, documentation, confidentiality, adoption competency, safety in the field, etc. She is a Trainer for the Training for Adoption Competency (TAC) curriculum through the Center for Adoption Support and Education (CASE) and UWM's Co-Director for TAC. She has served in the role of Ombuds for UWM since 2007 and has 10 years of experience in Quality Assurance. She serves on the Board for NASW-WI. 
Participants will gain a better awareness of the complicated nature of professional ethics and boundaries and will learn techniques for ethical decision-making. This program is designed to be interactive as participants share challenging ethical issues encountered while providing services both inside and outside the office setting. Participants will also learn about the importance of assessing various aspects of their programs and related policies and procedures to protect clients and staff and reduce professional risk. Ethical decision-making processes will be addressed in a variety of contexts using case examples and best practice models to identify and address complicated scenarios within human service organizations.
"In my over ten years in the field, this was by far the best Ethics and Boundaries training I have ever participated in. I particularly enjoyed the collection of local examples she used in reinforcing confidentiality when setting boundaries." - Theresa
"Jeanne is a great presenter. I love her style of teaching, whether in person or online. She did a great job of holding my attention. I like her organization and sense of humor." - Kathy
Are there any software requirements?
For those attending virtually, a solid internet connection and computer compatibility with Zoom are required. If you need assistance in determining your setup, please reach out to us!
LOOKING FOR MORE?
Check out our expanded catalog of online courses. 
 
CEU Information by Profession
Wisconsin Licensed Social Workers: Our programs qualify as continuing education offered by an accredited university.
Wisconsin Licensed Marriage and Family Therapists: Our programs qualify as continuing education offered by an accredited university.
Wisconsin Licensed Professional Counselors: Our programs qualify as continuing education offered by an accredited university.
Wisconsin Substance Abuse Counselors: Programs qualify as continuing education courses consisting of relevant subject matter taught by qualified presenters.
Wisconsin Department of Public Instruction: Programs from the University of Wisconsin campuses may qualify towards your Professional Development Plans (PDPs).
Other Professions: Contact your professional board or organization for specific continuing education requirements.
PROFESSIONAL AND
CONTINUING EDUCATION

Mon-Fri  |  8 am-4:30 pm 
262-595-3340
900 Wood Rd.
Kenosha, WI 53144 
Tallent Hall 202
Parking: Lot T
The University of Wisconsin-Parkside is committed to providing access, equal opportunity, and reasonable accommodation in its services, program activities, education, and employment for individuals with disabilities. To request disability accommodations, contact Professional and Continuing Education at least eight weeks in advance at: 262-595-3340 (V), 262-595-2513 (FAX), or email continuing.ed@uwp.edu.