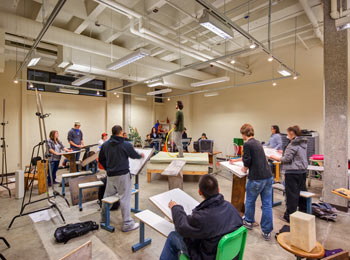 Art
The Art Department at the University of Wisconsin-Parkside offers bachelor of arts degrees with majors in art and graphic design. These emphasize a thorough background in the visual arts with well-rounded experiences in both two and three dimensional studies, as well as in art history and visual culture. Please view our Art Department Student Handbook.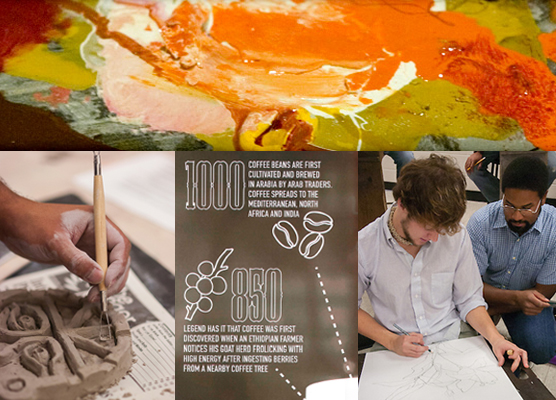 Art students work in well-equipped, new spacious studios with faculty seriously committed to quality teaching as well as to production, exhibition, and publication in their own areas of professional specialization.
To complement the studio work, art history course offerings explore periods from prehistory to contemporary art and visual culture. Exhibits in the three modern art galleries located in the Rita Tallent Picken Regional Center for Arts & Humanities, as well as lectures and workshops by visiting exhibiting artists complement the studio and classroom experience.
Upon graduation, art majors may continue professionally in quality graduate programs or enter one of many career options. There are also minors in graphic design and art, as well as certificates in art history, design, and museum studies. Students planning employment as freelance designers or independent artists might consider adding a business certificate in entrepreneurship or business fundamentals.
See the complete list of Art Department courses in the catalog.
Carey Watters
Rita/CART 280
wattersC@uwp.edu