Sport Management Conference
The University of Wisconsin-Parkside Sport Management Conference is an experience for all that wish to attend and participate, bringing together sport industry professionals, high school students, as well as UW-Parkside students and alumni, to discuss the current trends and future of the sport business.
In response to the rapidly evolving COVID-19 pandemic, UW-Parkside has postponed the Sport Management Conference. 
AGENDA 2020 
7:30 AM  |  Registration and Check-in
8:45 AM  |  Welcome and Opening Remarks
9:00 AM  |  Keynote Speaker
9:45 AM  |  The Future of Profitability: Increasing Revenues and Reducing Expenses
10:45 AM  |  Getting the Deal Done: The Future of Sponsorships and Advertising
11:45 AM  |  Lunch Break (independent)
1:00 PM  |   The Future of High School Sports
1:45 PM  |  UW-Parkside Sport Management Alumnus of the Year Presentation
2:00 PM  |  The Future of College Sports
3:00 PM  |  The Future of Sports Careers
4:00 PM  |  Closing Remards 
2019 PSMC PARTICIPANTS
SPORT MANAGEMENT ALUMNUS OF THE YEAR 2019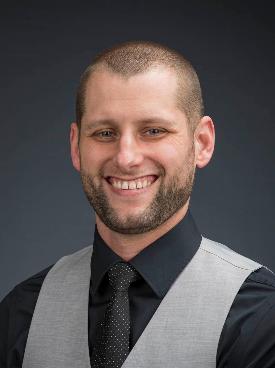 ADAM SCHEMM '08

Senior Associate Director of Athletics for External Relations
UW-Milwaukee
BIOGRAPHY
Schemm, a 2008 graduate of Parkside, joined Milwaukee in July of 2018. In his role with the Panthers, Schemm leads the efforts of the marketing, fan experience, tickets and communications teams, while also overseeing campus and community engagement opportunities. In addition, he assists in growing department revenue and community visibility.
Schemm came to Milwaukee after serving as the Assistant Athletic Director for Marketing at the University of South Florida since October of 2014.
Along with being USF's day-to-day marketing team leader, Schemm's primary responsibilities included overseeing in-game entertainment, the fan experience, advertising, digital efforts, creative services and promotional strategies. He was also a liaison to the Aspire Ticket Sales group and Tampa Bay Entertainment Properties who manage the Bulls multi-media rights.
Prior to that stop, Schemm served as the Assistant Athletic Director for Marketing at the University of Rhode Island for four years. A versatile member of Rhode Island's athletic department, Schemm worked to overhaul URI's in-game entertainment strategies for men's basketball and developed department branding standards. He also helped URI set a program record for revenue in men's basketball after he instituted the department's first-ever proactive ticket sales campaign.
Schemm and his wife, Ellie, have a daughter, Scarlett and son, Louie.