Sport Management Conference
The University of Wisconsin-Parkside Sport Management Conference is an experience for all that wish to attend and participate, bringing together sport industry professionals, high school students, as well as UW-Parkside students and alumni, to discuss the current trends and future of the sport business.
SPRING 2021 VIRTUAL CONFERENCE  
FRI APR 9  |  9 AM-4 PM  |  FREE
(Attendees must register in advance to attend.)
AGENDA 2021
All times are central daylight (CDT)
 
8:45 AM  |  Welcome from UW-Parkside Chancellor Ford
 
Panelists  Kris Dunbar GLIAC Commissioner, Danielle Harris WIAC Commissioner Moderator Chris Barker UW-Parkside Deputy Director of Athletics
Panelists Dr. Paul Anderson Marquette Law School Professor, Dr. Joseph Cooper UMass Boston Associate Professor, Dr. Barbara Osborne UNC Professor, Dr. Richard Southall Univ. of South Carolina Professor, Moderator Dr. Megan Parietti UW-Parkside Associate Professor
UCLA Director of Athletics
 
Pittsburgh Steelers 
 
Panelists Lance Allan TMJ4 Sports, Tyler Barnes Milwaukee Brewers SVP of Communications, Wayne Larrivee Radio Voice of the Green Bay Packers, Charlie Larson Milwaukee Admirals VP of Communications, Moderator Bill Boppre UW-Parkside Sport Management Lecturer
Panelists Rob Jansen WSGA Executive Director, Michael O'Reilly Director of Golf Operations for Destination Kohler, Steve Kurtz Director of Golf at Sand Valley Resort Moderator Tyler Wollberg UW-Parkside Men's Golf Coach
3 PM  |  Career Panel
Panelists John Bitter Milwaukee Admirals VP of Ticket Sales, Ryne Goralski Kenosha Kingfish General Manager, Shawn Kinson Operations Director at ROC Ventures, Alysha Miller Milwaukee Bucks Senior Dir. of Ticket Operations, Moderator Bill Miller UW-Parkside Associate Professor, HKSM Department Chair
 
4 PM  |  Closing Remarks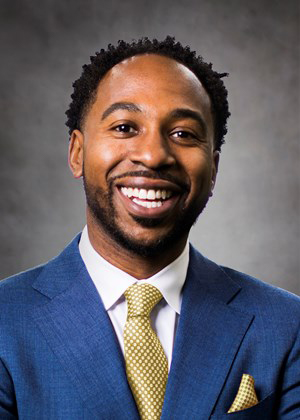 MARTIN JARMOND  
UCLA DIRECTOR OF ATHLETICS
Martin Jarmond was hired on May 19, 2020 as UCLA's Alice and Nahum Lainer Family Director of Athletics, becoming the ninth athletic director in school history.
Jarmond came to UCLA from Boston College, where he served as the school's Director of Athletics for three years. During his time there, he orchestrated the Eagles' first-ever strategic plan, a comprehensive five-year goal to advance the program by fostering student-athlete formation, strengthening competitive excellence, increasing external engagement and enhancing facilities. The strategic plan was supported by BC's first-ever athletics-only capital campaign, at the time, the largest campaign of any Atlantic Coast Conference institution at $150 million. The campaign has raised $121 million to date. Among the new ventures he brought to Boston College were a student-athlete fueling station, a program for first-generation student-athletes, and a fan council focused on improving the atmosphere and fan experience.
Boston College teams enjoyed on-the-field success during his tenure, with the football team playing in a bowl game each season, the women's lacrosse team reaching the national championship game in 2018, the 2019 women's field hockey team advancing to its first Final Four, and the men's and women's hockey teams combining for three conference championships in the last two years. Among Jarmond's successful coaching hires were women's basketball coach Joanna Bernabei-McNamee, who was named ACC Coach of the Year this season after leading BC to its best ACC finish in school history, and women's volleyball head coach Jason Kennedy, who turned around a seven-win team and won 20 games in just his second year.
Academically, Boston College continued to thrive under Jarmond's leadership. The school ranks eighth in the nation with an overall Graduation Success Rate (GSR) of 94% in all sports among Football Bowl Subdivision (FBS) schools, with 12 teams scoring a perfect 100 GSR. Boston College also ranks among the highest in the nation in Academic Progress Rate (APR). Six Eagles teams recently received the NCAA APR Public Recognition Award, which is bestowed upon teams finishing in the top 10% of their respective sport, based on the multi-year APR. Included in those six was football, one of only 13 football programs at the FBS level to earn a Public Recognition Award, and one of only five to earn an award for the last three years.
Prior to joining Boston College in 2017 and becoming the youngest athletic director of any Power Five institution at age 37, Jarmond previously served as deputy director of athletics at Ohio State, moving up the ranks after arriving as an associate athletic director for development in 2009. During his time at Ohio State, he was the lead administrator for a variety of sports, including football and men's basketball, and directed external and internal relations and day-to-day operations. He also had responsibility for football scheduling, served on the NCAA Division I Women's Golf Committee, and was a member of the inaugural College Football Playoff National Championship Advisory Group and the Rose Bowl Advisory Committee. As Ohio State Athletics' chief advancement officer, Jarmond helped raise more than $120 million between 2010-2012.
Jarmond was also an assistant athletic director for development for seven years at Michigan State, where he served on the athletic director's executive leadership team. He was a key member of the $1.2 billion "Campaign for MSU" development team and a liaison between Michigan State's university development and alumni association leadership.
Jarmond recently served on the NCAA Division I Men's Basketball Oversight Committee and is on the John McLendon Minority Scholarship Foundation Board of Directors. In 2017 and 2019, he was named to Sports Business Journal's Forty Under 40.
A native of Fayetteville, North Carolina, Jarmond, 40, earned a bachelor's degree in communication studies from the University of North Carolina at Wilmington. A two-year captain of the men's basketball team, he led his team to the program's first-ever NCAA tournament appearance in 2000 and earned Colonial Athletic Association All-Academic honors in 2001. He holds both a M.B.A. and a master's in sports administration from Ohio University.
Jarmond is married to Dr. Jessica Jarmond, a dentist. They have three daughters: Scarlett, Savannah and Serena.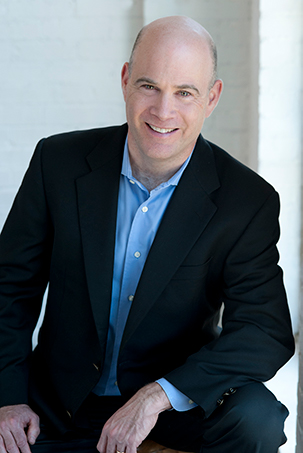 JIM ROONEY  
PITTSBURGH STEELERS
Jim Rooney is a business owner, consultant, facilitator, national speaker and published author. 
His book "A Different Way to Win: Dan Rooney's Story from the Super Bowl to the Rooney Rule" details his father's long and successful career in sports, business and philanthropy as told through stories of those who worked alongside him. Released in November 2019, the book quickly became an Amazon Best Seller and was selected by President Obama to be one of 38 on his 2019 Favorite Book List. 
The son of Dan and Patricia Rooney, Jim worked alongside his father for decades — assisting his father with relationships at the State Department and the White House during Dan's time serving as Ambassador to Ireland. Jim was also involved in the football enterprise and support of the Rooney Rule, the NFL policy requiring league teams to interview ethnicminority candidates for head coaching and senior football operation jobs.
He is co-partner of Rooney Consulting, which assists organizations with enhancing culture, building strong teams and growing businesses. In addition, Jim founded FirstLink Research and Analytics, a world leader in building business analysis for technology transition. 
He has launched, led and developed several initiatives, working across the academic, government and technology sectors. He has advised on projects for the U.S. Federal Government; several foreign governments; corporations such as Henry Ford Health Systems, BNY Mellon, Koppers; and the University of Pittsburgh, University of Cincinnati and University of Miami. 
Jim holds an Organizational Consulting certificate from Georgetown University and a B.A. in Political Science and Communications from Boston College. Additionally, he serves on the Board of Directors for the Jewish Healthcare Foundation of Pittsburgh, The American Ireland Funds and Gilmour Academy. He is the 2019 recipient of the Lewis L. Glucksman Award for Business Leadership from New York University's Glucksman Ireland House.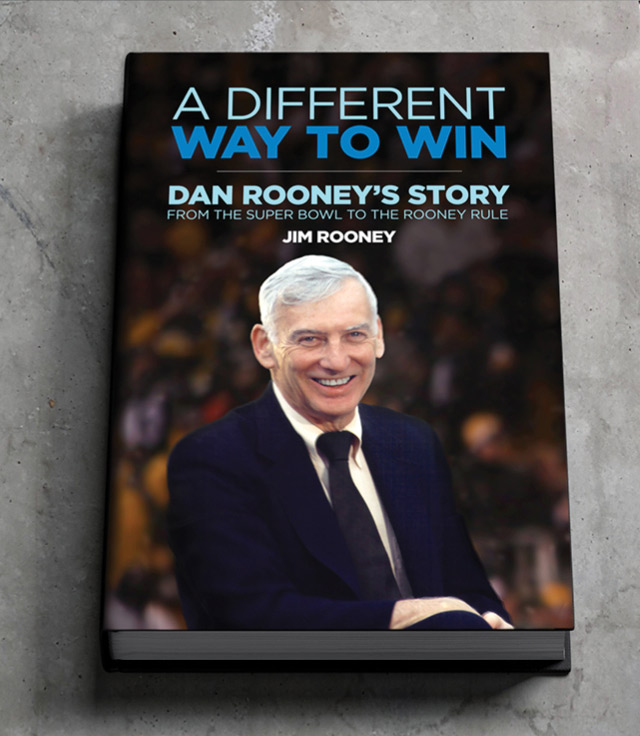 To learn more about Jim Rooney's book, please visit adifferentwaytowin.
SPORT MANAGEMENT ALUMNUS OF THE YEAR 2019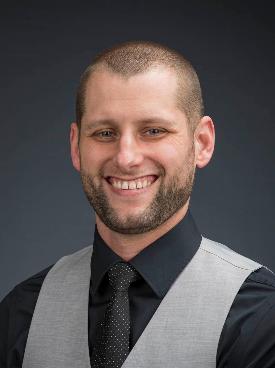 ADAM SCHEMM '08

Senior Associate Director of Athletics for External Relations
UW-Milwaukee
BIOGRAPHY
Schemm, a 2008 graduate of Parkside, joined Milwaukee in July of 2018. In his role with the Panthers, Schemm leads the efforts of the marketing, fan experience, tickets and communications teams, while also overseeing campus and community engagement opportunities. In addition, he assists in growing department revenue and community visibility.
Schemm came to Milwaukee after serving as the Assistant Athletic Director for Marketing at the University of South Florida since October of 2014.
Along with being USF's day-to-day marketing team leader, Schemm's primary responsibilities included overseeing in-game entertainment, the fan experience, advertising, digital efforts, creative services and promotional strategies. He was also a liaison to the Aspire Ticket Sales group and Tampa Bay Entertainment Properties who manage the Bulls multi-media rights.
Prior to that stop, Schemm served as the Assistant Athletic Director for Marketing at the University of Rhode Island for four years. A versatile member of Rhode Island's athletic department, Schemm worked to overhaul URI's in-game entertainment strategies for men's basketball and developed department branding standards. He also helped URI set a program record for revenue in men's basketball after he instituted the department's first-ever proactive ticket sales campaign.
Schemm and his wife, Ellie, have a daughter, Scarlett and son, Louie.