ACCOUNTING
Often described as the "language of business," accounting skills are the glue that holds many institutions, firms, and entities together. Composed of three main fields—public, private, and governmental—a major in accounting provides you with a solid knowledge base and the quantitative skills to effectively manage a variety of financial affairs.
As a part of the UW-Parkside Business Department and the business program accredited for quality by the Association to Advance Collegiate Schools of Business International (AACSB), you'll learn through dynamic courses and transformative internships designed to develop your skill sets. 
Fine-tune your communication and technical skills as an accounting major, in addition to the analytical abilities that will enable you to prepare and interpret financial documents. Learn about business ethics, applying accounting principles and procedures to business combinations, foreign operations and transactions, and governmental and nonprofit organizations.
Learning in Action
Accounting students are in high demand for professional internships with major corporations and businesses of all sizes.
They also participate in the Volunteer Income Tax Assistance program to help people, particularly those in underserved populations, who need assistance in preparing their own tax returns.
Not only do accounting students learn from top faculty, they also benefit from visiting scholars and guest speakers in the classroom and during special events by the department, college, and the Accounting Club. Learn more about Student Organizations.
Gain real-world experience through the Ralph Jaeschke Solutions for Economic Growth Center (SEG), a campus partnership with area businesses and nonprofit organizations. Under the direction of faculty, students help solve business challenges, allowing them to expand upon what they learn in the classroom. The work provides a cost-effective solution for medium and small-sized  organizations.
Within SEG are specialty centers:
Information Technology Practice Center
Operations Management Specialty Center
and Accounting and Finance Specialty Center
It's difficult to learn from a textbook how business is conducted outside of the U.S. The Global Education Center (GEC) evolved as a means to:
provide students with first-hand experience through international study
bring international experts and scholars to campus
provide faculty members with opportunities to study abroad
and recruit international students to Parkside.
Accredited for Quality
Our Business Department is accredited by the Association to Advance Collegiate Schools of Business International (AACSB). We offer a high-quality, highly relevant educational experience taught by professors who regularly interact with the business community and who are up to date with the rapid changes in the global business environment.
Only 5% of business schools worldwide have earned this "gold standard" program accreditation.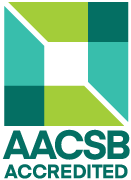 Careers after Parkside
A major in accounting provides you with a variety of job opportunities within a dynamic field. Some of the career options include
Accountant
Accounting Assistant
Accounting Clerk
Accounting Manager
Accounts Payable Clerk
Accounts Receivable Clerk
Bookkeeping
Budget Analyst
Certified Internal Auditor
Chief Financial Officer - CFO
Comptroller/Controller
Forensic Accounting
Government Accounting
Payroll Clerk
Staff Accountant
Tax Accountant
Accounting graduates from Parkside have gone on to earn Certified Public Accountant (CPA) credentials, start and successfully run their own businesses, and reach the top of Fortune 500 leadership teams.