Pre Chiropractic Program
The Pre Chiropractic program at Parkside is designed to help you gain the necessary academic and professional requirements that will help you to become a competitive candidate for professional chiropractic programs. 
Parkside's pre chiropractic program prepares you to pursue advanced training in the demanding field of chiropractic medicine. This career path with give you the opportunity to treat individuals with health issues of the neuromusculoskeletal system through the use of spinal adjustments and manipulation. The chiropractic career path is growing faster than average with an increase in patients seeking integrative or complementary healthcare and wellness and the integration of increased health insurance coverage.
---
Follow link for more information about the Center of Health Sciences and other Pre Health programs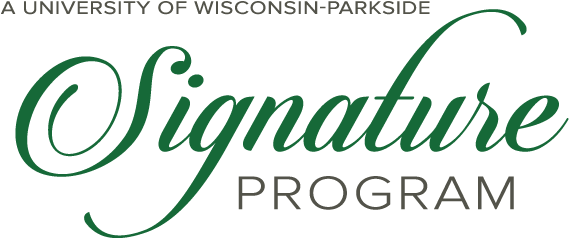 Popular Majors
Students hoping to gain acceptance into professional health programs can pursue a major in any department/discipline throughout the university.
CHIROPRACTIC SCHOOLS PRE-REQUISITES AND ELECTIVES
Common pre-requisite science/math classes that are required by most chiropractic programs 
General Biology | BIOS 101 and 102 | 8 credits | 1 year
General Chemistry | CHEM 101 and 102 | 10 credits | 1 year
Organic Chemistry | CHEM 321, 322, and 323 |11 credits | 1 year
Physics | PHYS 105 and 106 |10 credits | 1 year
Other classes you may want to consider taking as electives to help  prepare for chiropractic school 
Anatomy | BIOS 300 | 4 credits
Physiology | BIOS 341 | 3 credits
Microbiology | BIOS 303  | 4 credits
Neuroscience | BIOS 420 | 3 credits
Molecular Biology | BIOS 309 | 3 credits
---
Accredited chiropractic programs can be found at the American Chiropractic Association website. 
Partners in your future
As a student pursuing the Pre-Chiropractic program you will receive: 
Assistance obtaining shadowing/internship experiences with local chiropractors
Help to ensure that you are choosing the correct career pathway 
Experience required to gain acceptance into chiropractic school
UW-PARKSIDE PRE-CHIROPRACTIC ACCEPTANCE RATE 2001-2022
Medical Schools Parkside Students Attended
Doctor of Chiropractic