CHemistry Major
Looking for an interactive undergraduate degree program in chemistry with plenty of personal attention? Look to the University of Wisconsin-Parkside. The Chemistry program is approved by the American Chemical Society and that assures you of an educational experience of the highest caliber.
Everyone knows that there's no substitute for one-on-one instruction. The overall student-faculty ratio at Parkside is an impressive 14:1. The typical enrollment in junior and senior level chemistry classes is ten to fifteen students. That low student-to-faculty ratio is especially important in the lab, where you'll find hands-on learning with modern instrumentation including an inductively coupled plasma emission spectrometer and a gas chromatograph-mass spectrometer. The Chemistry Department makes extensive use of computers in the labs for instrument control, data acquisition and molecular modeling.
SIX CONCENTRATIONS
General Chemistry 
Biochemistry
Industrial Chemistry
Chemistry for Pre-Health Professions
Natural Products
Professional Chemistry
PROGRAM HIGHLIGHT
SC JOHNSON INTEGRATED SCIENCE LAB
The SC Johnson Integrated Science Laboratory provides you with a state-of-the-art learning environment, designed to prepare you for successful careers in in-demand science and healthcare fields. A few things that make the lab a unique experience for you are the Research Opportunities assist you in exploring scientific concepts hands-on with faculty mentors.  A Collaborative Workspace makes it possible for you to learn and work together in classes and across areas of study – from introductory to upper level courses. Updated Scientific Equipment allows you to experience the same tools that are found in industry-leading workplaces and facilitates partnerships with local industry on research and testing.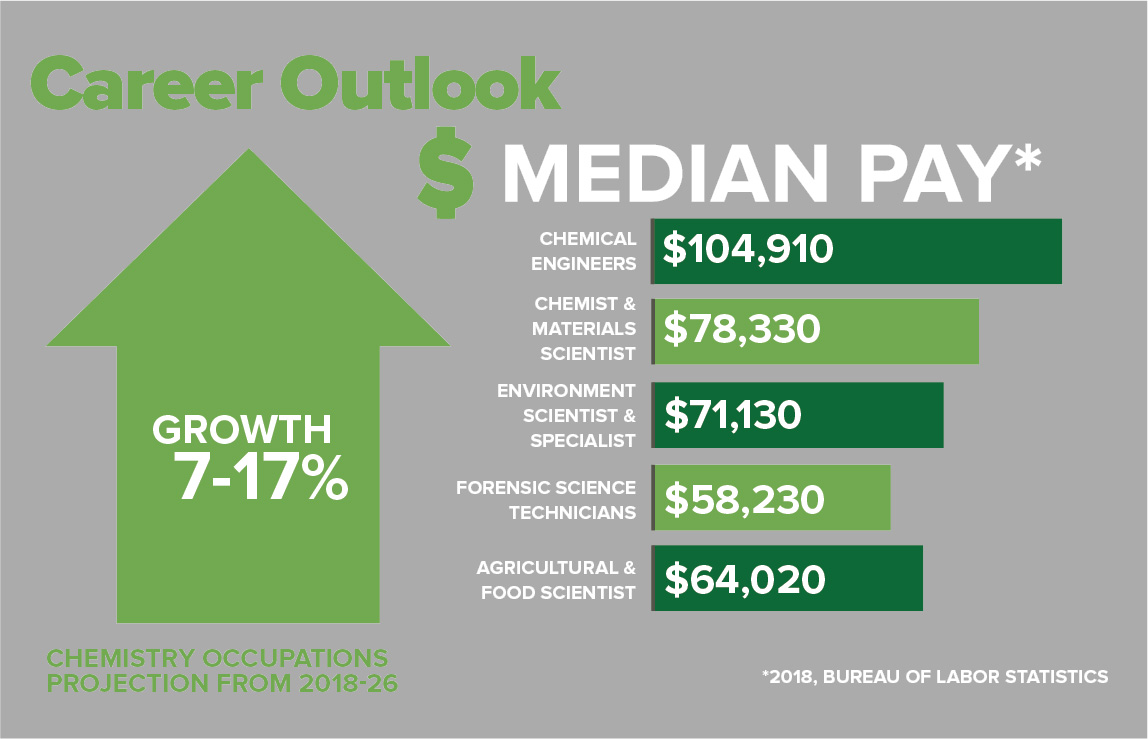 Lori Allen
Associate Professor and Department Chair
Originally from Southern Illinois (go Salukis!), I am a first generation college student. My passion for chemistry developed in high school where chemistry gave purpose to math and explained how things work! An undergraduate research project (Donnan dialysis) became a Master's thesis, and paved the way for me to explore the role of aerosols in analytical instrumentation for my Ph. D. My Ph. D. experience opened the doors for a my postdoc at the National Center for Toxicological Research which allowed me to reconsider "chemistry" with "instrumentation". From postdoc to UW-Parkside where I am privileged to allow students to explore and uncover how instruments work and the "hidden" chemistry that occurs within the instrument and on the bench. In closing, Southern Illinois also means go Cardinals!
Ilirian Dhimitruka
Assistant Professor of Organic Chemistry
Dr. Dhimitruka completed his undergraduate studies in Industrial Chemistry at the University of Tirana, in Albania. He obtained his Doctor of Philosophy degree in Chemistry from Wayne State University in Detroit, Michigan, and completed his postdoctoral training at the Ohio State University in Columbus, Ohio. Subsequently, he worked as Senior Research Scientist and Adjunct Assistant Professor at the Ohio State University Wexner Medical Center. Prior to joining the Chemistry Department at the University of Wisconsin-Parkside, Dr. Dhimitruka was a Visiting Assistant Professor of Chemistry at Mercy College in Dobbs Ferry, New York.
Previous
Next