Marketing Major
The marketing major at Parkside is designed for business students who wish to pursue career opportunities in advertising, promotions, marketing, sales, research, or public relations.
Despite the fact that business is always changing—and changes rapidly—a solid foundation in key marketing skills will stand the test of time. Our curriculum provides you with the solid knowledge base and strong quantitative skills you'll need for a successful career.
Marketing is the process of planning and executing the conception, pricing, promotion, and distribution of ideas, goods and services. It is a science that requires precise skills. And without a doubt, good marketing -- the correct marketing -- can turn a startup into a success. The wrong marketing can take down even the best.
Under the direction of faculty, you will help solve business challenges, allowing you to expand learning in the classroom and benefit from visiting scholars and guest speakers. 
As a marketing major you will be in high demand for professional internships with major corporations and businesses of all sizes. There are many opportunities to apply market research, promotional and digital marketing skills learned in class through consulting projects for "live" clients provided by the Guskin Center.
Three unique concentrations are designed to allow you to tailor your degree to best prepare you for the most in demand roles for new marketing graduates.
MARKETING CONCENTRATIONS
Business to Business Sales and Marketing
Business to Consumer and Digital Marketing 
General Marketing Concentration
GOAL ONE
Students will be aware and able to understand and apply concepts from core marketing topics, including buyer behavior, market research, product management, and promotions management. 
GOAL TWO
Students will be able to understand, apply, and communicate buyer behavior, concepts to a realistic consumer product situation.
GOAL THREE
Students will be able to understand and apply promotions management concepts, and teams will be able to prepare and present promotions plans to industry expectations, applying concepts to real client situations. 
GOAL FOUR
Students will be able to develop and execute a market research project to industry expectations in a community-based learning environment. 
GOAL FIVE
Students will understand product management concepts and will be able to manage a portfolio of business products in a real competitive situation, while integrating concepts from other disciplines, such as research and development, pricing and promotions, forecasting and production, and finance. 
GOAL SIX
Graduating Students will be able to prepare and present a Senior Marketing Thesis that will apply advanced marketing concepts to and will develop practical integrative solutions for realistic product/market situations that are relevant to their intended careers.
learning in action
Our students consistently compete in and succeed at national competitions with the training and support of Parkside's award-winning Sales Center. They also receive extensive mentorship and learning from industry experts in sales.
Accredited for Quality
Our Business Department is accredited by the Association to Advance Collegiate Schools of Business International (AACSB). We offer a high-quality, highly relevant educational experience taught by professors who regularly interact with the business community and who are up to date with the rapid changes in the global business environment.
Only 5% of business schools worldwide have earned this "gold standard" program accreditation.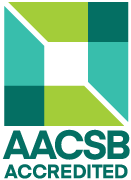 Careers after Parkside
The dynamic field of marketing provides graduates with a multitude of job opportunities within the business field including
Account Executive
Advertising manager
Brand manager
Communication director 
Corporate trainer
Creative director 
Event planner 
Fundraising coordinator 
International sales 
Market research 
Political campaign managers
Promotions
Public relations
See what our students have to say.