Marketing Major
The marketing major at Parkside is designed for business students who wish to pursue career opportunities in advertising, promotions, marketing, sales, research, or public relations.
Despite the fact that business is always changing—and changes rapidly—a solid foundation in key marketing skills will stand the test of time. Our curriculum provides you with the solid knowledge base and strong quantitative skills you'll need for a successful career.
Modern media, including the popular cartoon series "Dilbert" and hit cable TV series "Mad Men," has given a certain persona to the world of marketing. In reality, marketing is the process of planning and executing the conception, pricing, promotion, and distribution of ideas, goods and services.
Marketing is a science that requires precise skills. And without a doubt, good marketing -- the correct marketing -- can turn a startup into a success. The wrong marketing can take down even the best.
learning in action
Parkside houses an exceptional student-run marketing organization, Parkside American Marketing Association (PAMA), sure to provide many leadership opportunities.
Accredited for Quality
Our Business Department is accredited by the Association to Advance Collegiate Schools of Business International (AACSB). We offer a high-quality, highly relevant educational experience taught by professors who regularly interact with the business community and who are up to date with the rapid changes in the global business environment.
Only 5% of business schools worldwide have earned this "gold standard" program accreditation.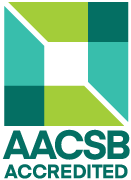 Careers after Parkside
The dynamic field of marketing provides graduates with a multitude of job opportunities within the business field including
Account Executive
Advertising manager
Brand manager
Communication director 
Corporate trainer
Creative director 
Event planner 
Fundraising coordinator 
International sales 
Market research 
Political campaign managers
Promotions
Public relations
See what our students have to say.
Peter Knight
Assistant Professor of Business

Peter Knight is a marketing generalist with 25 years broad corporate and SME experience including very recent consulting experience in Europe working to develop a key account program, 17 years experience in academia and wide ranging interests in the field of Marketing as evidenced by 50 peer reviewed journal and conference publications in a variety of areas. He has extensive experience with simulation learning and has developed numerous new courses in emerging areas, including Digital Marketing, Multi Cultural and Global Marketing, Sports and Event Marketing, Marketing in the Hi-Technology Sector, Sales, Flexible Learning Methods, Community-Based, Competency-Based and Online Learning.